I had a question posted about which would be better suited for a zone 8, small clipped hedge; Green Mountain or Green Velvet boxwoods. Similar to use in this garden.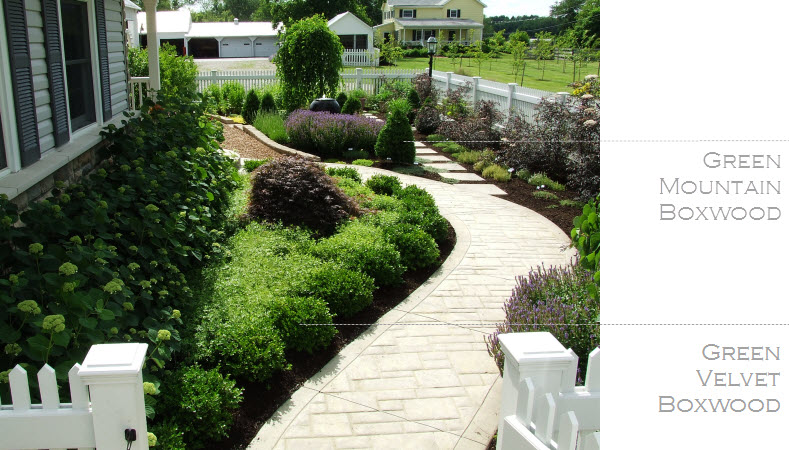 My recommendation would be to use the Green Velvet Boxwood. These are low growing boxwoods that stay dense and continue to hold color through the winter. I also have this vesitale boxwood used in my landscape at home. The Green Mountain Boxwood, is a larger boxwood that you typically seen clipped into larger ornamental shapes.
For planting the Green Velvet boxwood here are some pointers:
Plant on about 2ft centers. In the south your boxwoods will grow faster than up here, however expect them to fill in within two seasons.
When trimming, clip only the tops for the first few trims. This will force growth horizontal first, and them give you more height after it has hedged.
When planting, amend the soil with some organic matter (such as leaf compost). In South Carolina thesoil is more sandy and the boxwoods are heavy feeders and the organic matter will help promote growth.
Mulch the roots, this will help keep the roots cool during the hot summers.
.