Back in late March I ordered a copy of the Art of Outdoor Living, Gardens for Entertaining Family and Friends by Scott Shrader. Even though I have been frequently referring back to the book for inspiration since then, it was not until this past weekend I got a chance to read the book cover to cover. First the photography in the book is amazing, but beyond the garden imagery, there is a lot of information for the everyday gardener/homeowner can pull from Scott's work.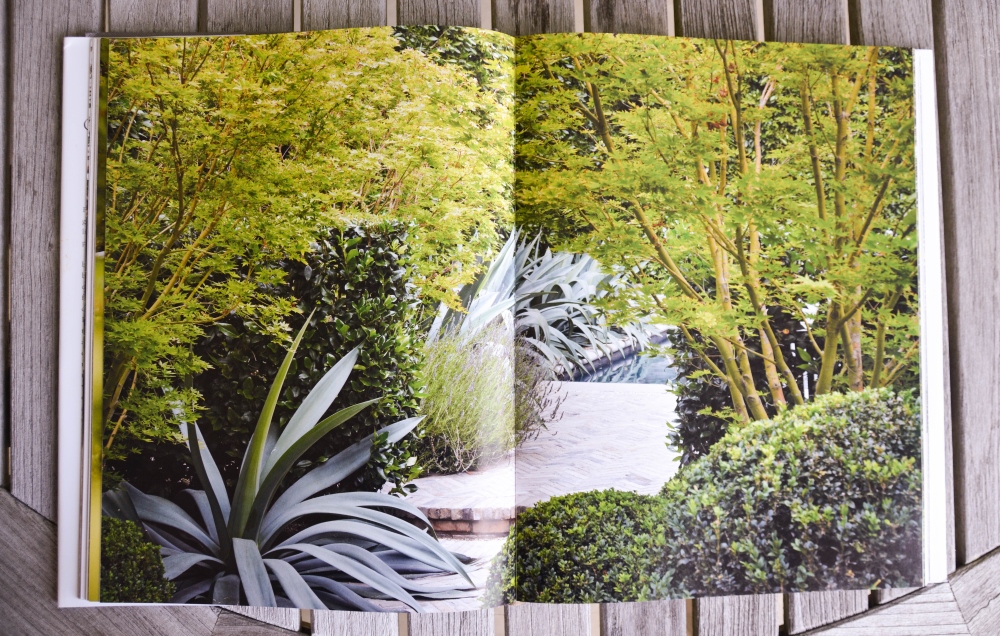 Scott's gardens are designed for estates with California architectural pedigree including homes by A. Quincy Jones, George Washington Smith and Frank Gehry. Despite the expense and grand scale these types of homes require in gardens, Scott's philosophy can be translated for residential gardens of more modest size and location.  Scott's principles of design are grounded in sustainability, the outdoor lifestyle and navigating the terrain. The sustainability portion of his philosophy aligns with working in Southern California, in selecting native and drought tolerant plant material, water management and nurturing the soil. All homeowners can apply this directly, by using plants that thrive best in your zone/soils, amend and feed the soil using organic practices and watering (even if not in drought areas) responsibility .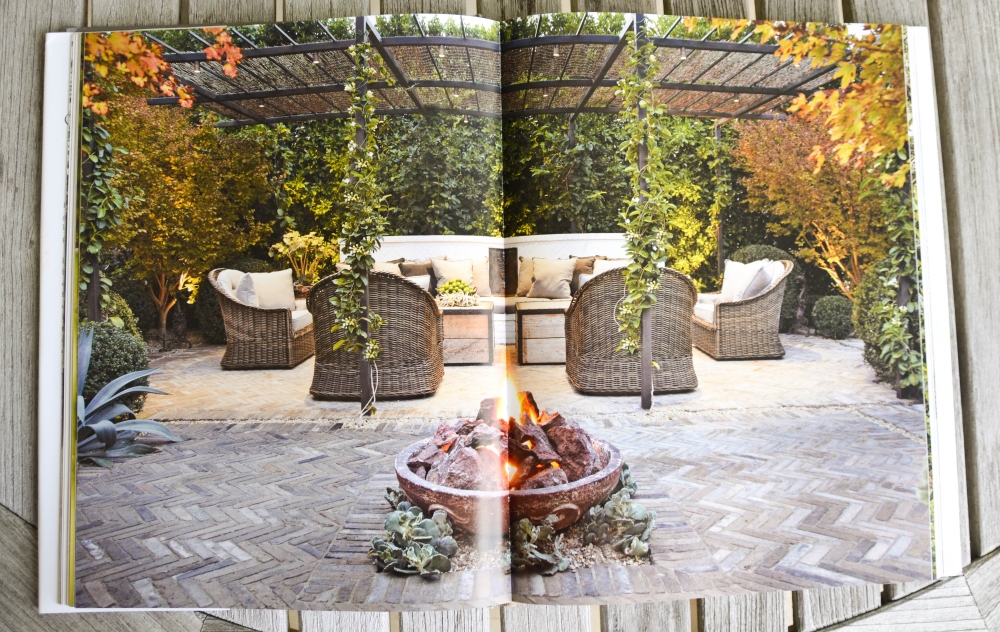 Outdoor ceilings provide a sense of shelter, human scale , shade and protection.
The philosophies of the outdoor lifestyle and navigating the terrain are prolific details throughout every case study, image and description. Qualities Scott designs into every outdoor living garden include shade, lighting, seating and focal points of either water or fire. The combination of these four elements is illustrated throughout the case studies (I highlighted a few examples here with Post-its).  If you think of those four items listed above while reviewing the projects you will learn how they can be applied to gardens in the south, Midwest and everywhere in between.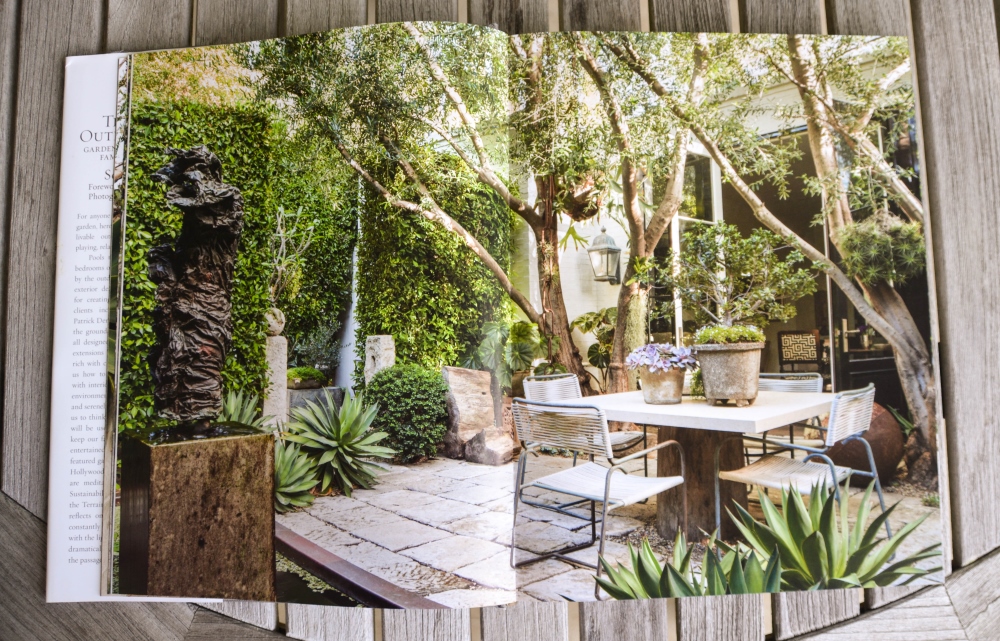 Outdoor lighting helps to define space, and help the outdoors feel warm and inviting not ominous.
We all gravitate towards water, and love to sit by fire.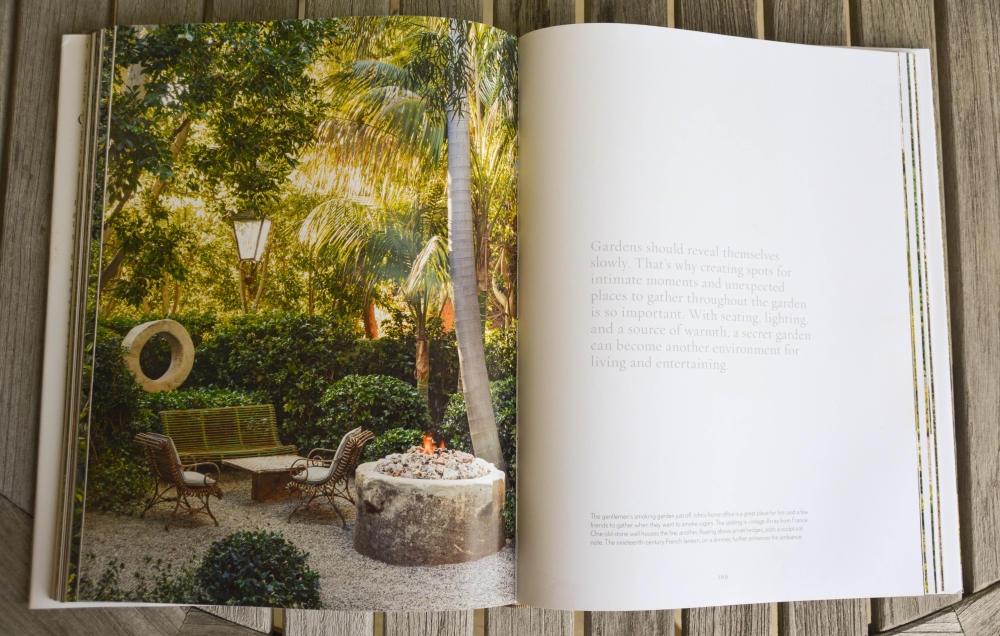 Put seating in the far reaches of the garden to draw folks out and to explore.
Sage advise is found throughout each case study, image and description for creating outdoor living gardens and designing to draw people to the furthermost corners of the yard.  Below are a few of those that I think are great for thinking about when looking at garden and thinking about how you can design thinking about the outdoor lifestyle and how to connect all areas of your garden.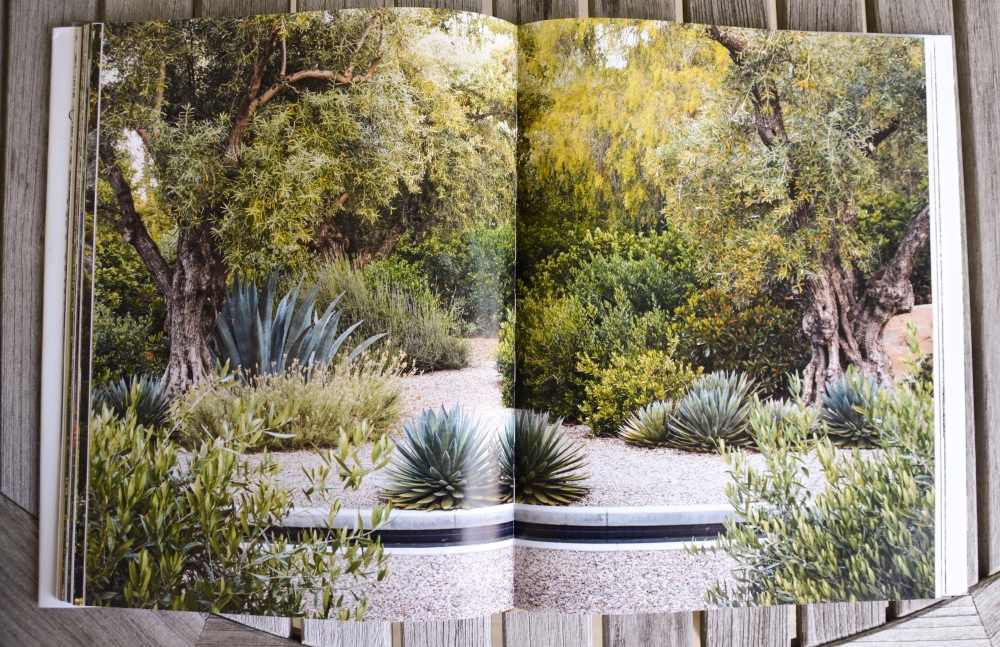 Develop a master plan that outlines the priorities, the transformation can happen in increments.
Grass rarely warrants a second look
Repetition of materials feels luxurious, but simple
The sound of trickling water helps create an atmosphere of calm.
Every house starts and ends at the street, not the front door.
The front yard presents an opportunity to set a distinct tone for the property
Let the interior palette inform the exterior hardscape colors to connect indoors with the outdoors.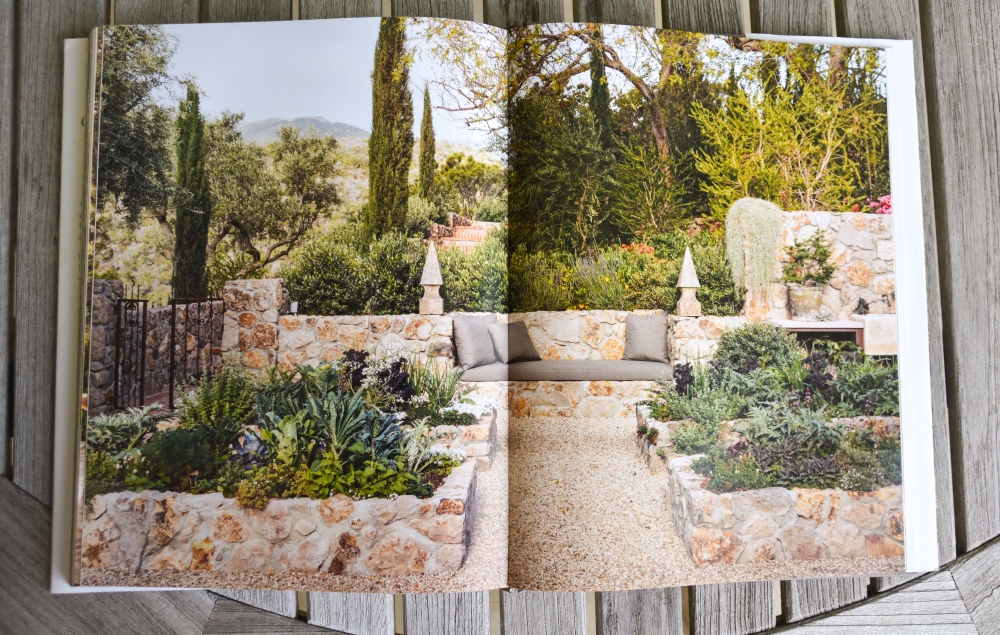 Plant trees in containers to add life and character to a space
Hedges delineate the garden's green "rooms"
Design to encourage discovery
Focal points act as a visual magnet to draw people outside
Never miss an opportunity to encourage relaxation and taking in the view.
Give people a reason to visit the furthermost corners
Gravel provides a causal feeling to a property
Pools of water add a cooling element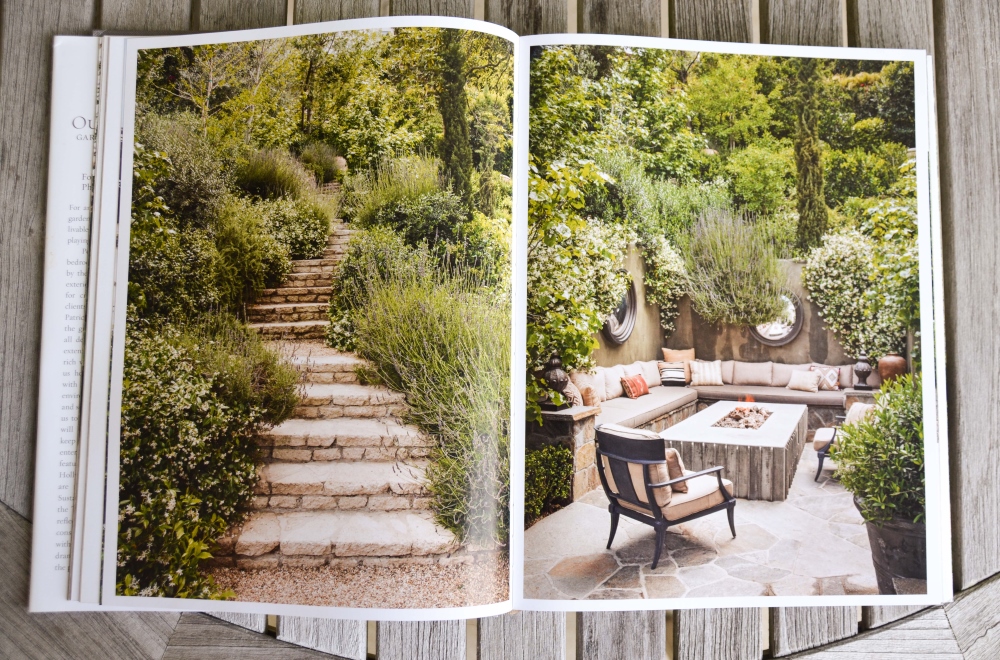 Integrate layers of function with environments conducive to lounging, causal dining, conversation and hanging out.
Consider the views from inside looking out.
Do not mirror functions of adjacent spaces, instead place relaxation next to dining, intimate next to gathering, etc
Hello-and-goodbye garden – a garden where first greetings and final farewells can take place outdoors.
Dividing a compact yard into distinct areas can make the overall space feel larger.
Plants can be both living architecture and beautiful details that draw the eye out.
Tansu is a pantry-like building for holding the refrigerator, condiments and tableware.
Move around potted plants to create focal points, experiment with combinations and use instead of flowers for centerpieces.
The Art of Outdoor Living delivers for both those who want to look at amazing gardens and dream of living the SoCal lifestyle or use the book as a field guide for designing your own garden to draw you and friends outside.