This weekend we visited Cleveland for a family graduation party and stayed an extra day mainly so James could do some fly fishing in Chagrin Falls. The water conditions were not conducive for fly fishing, but we had a wonderful time exploring the area.  My plan was to share some great container designs, but we really did not see any good combos. Instead I was really inspired by all the great white houses we saw during our walks. I realized I need to dive deeper into my understanding of American architecture styles.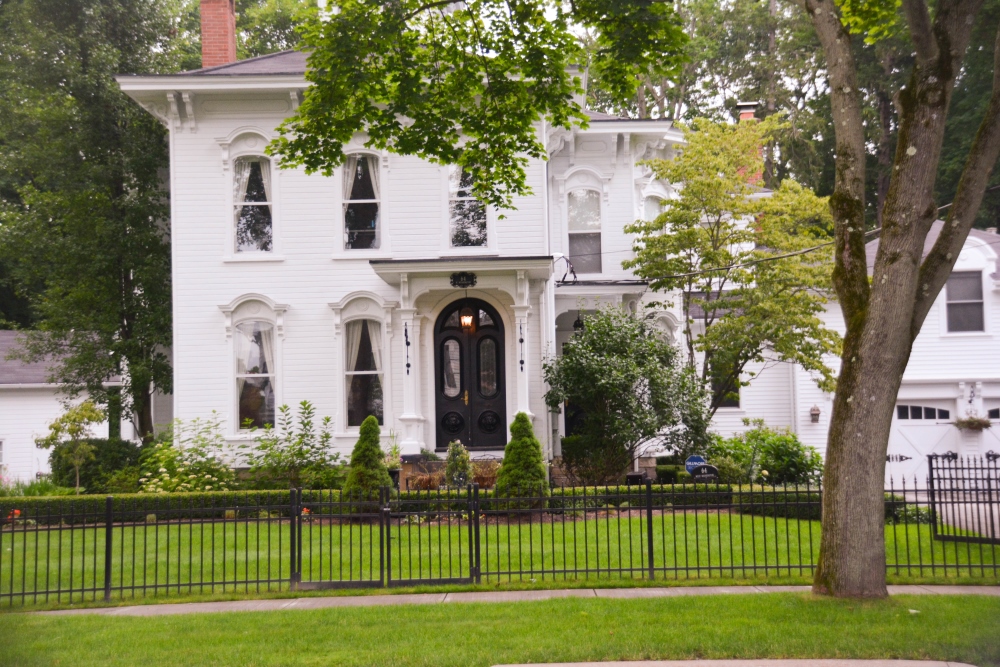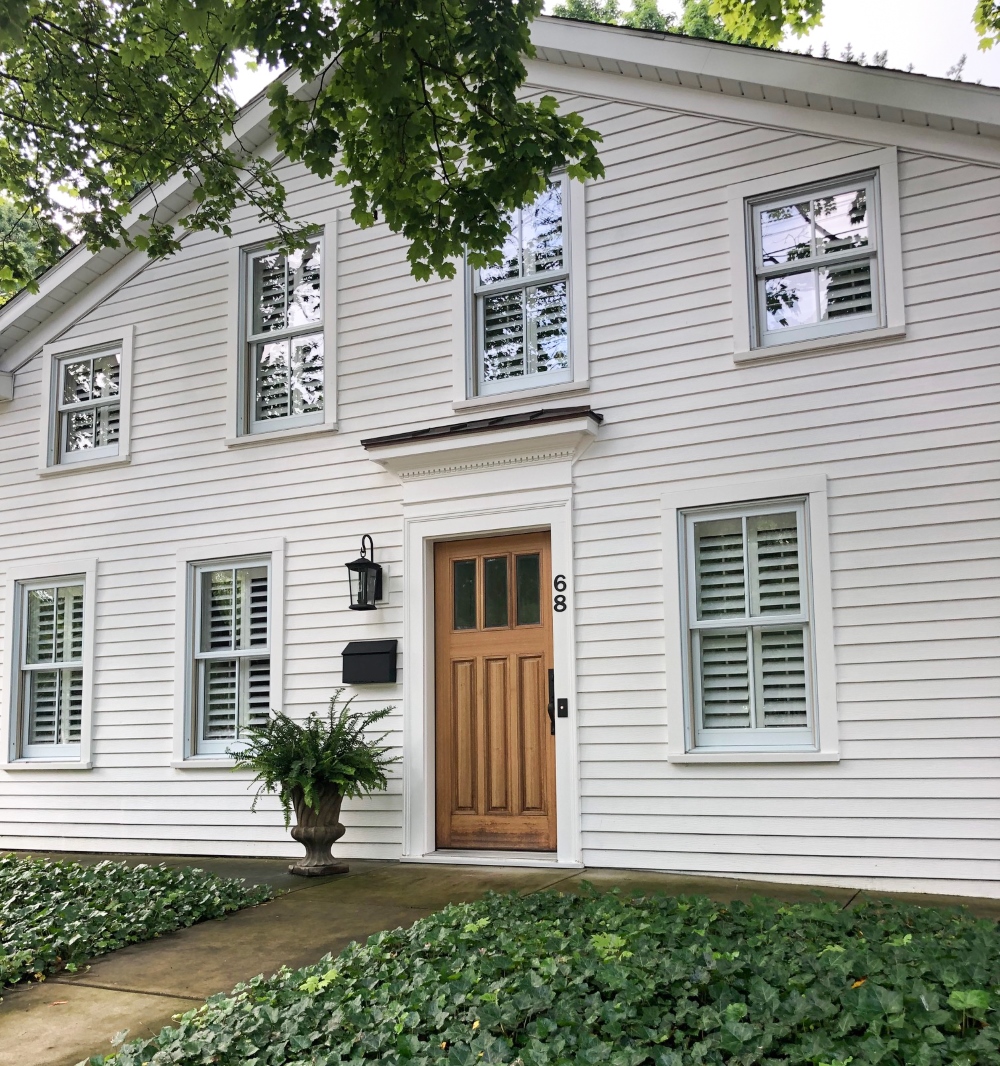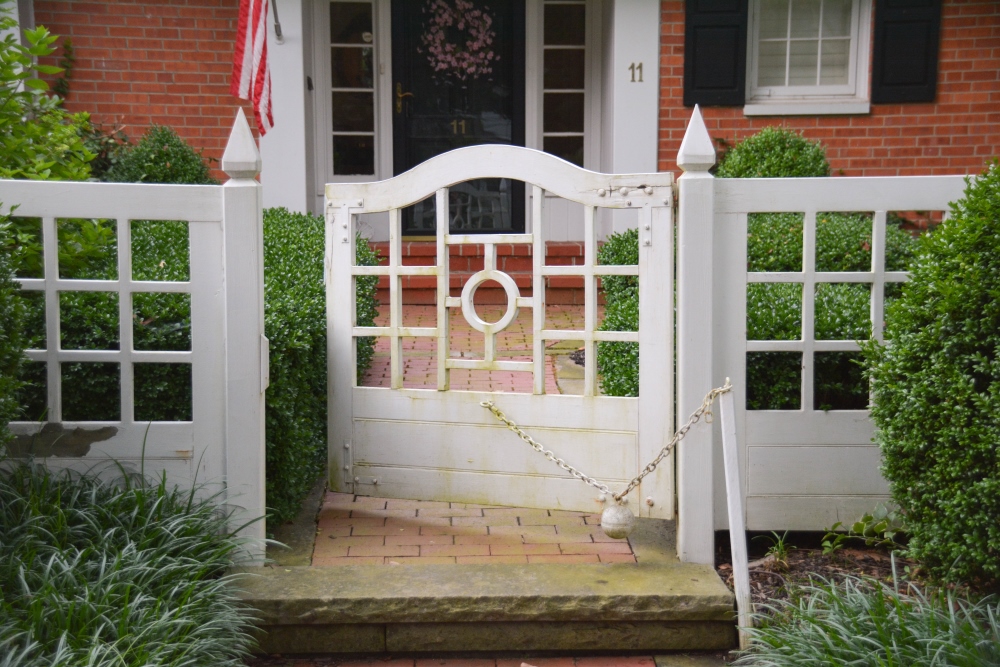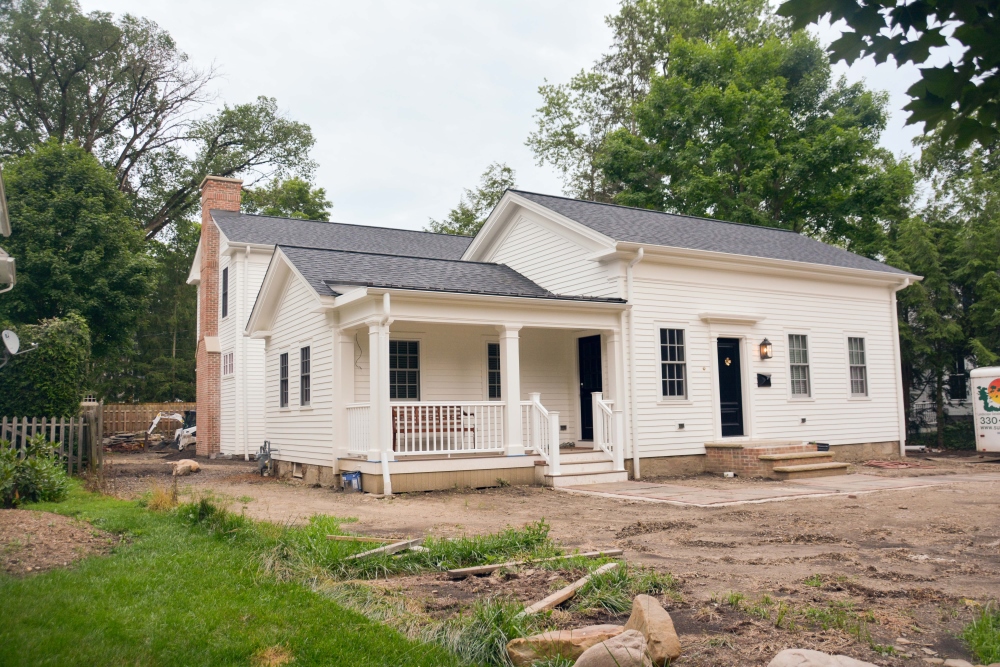 The last time we visited this house was white, but has a fresh coat of a cream color. This house is a great example of pairing back foundation plantings but providing interest using creative thinking. The red truck that is frequently parked there helps with the editorial story of the house too.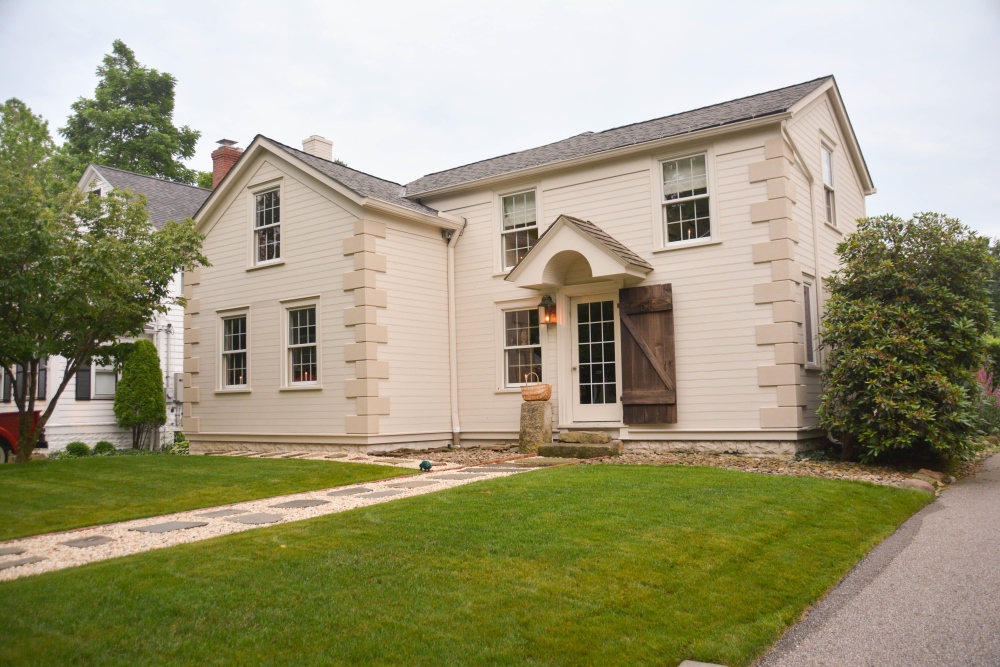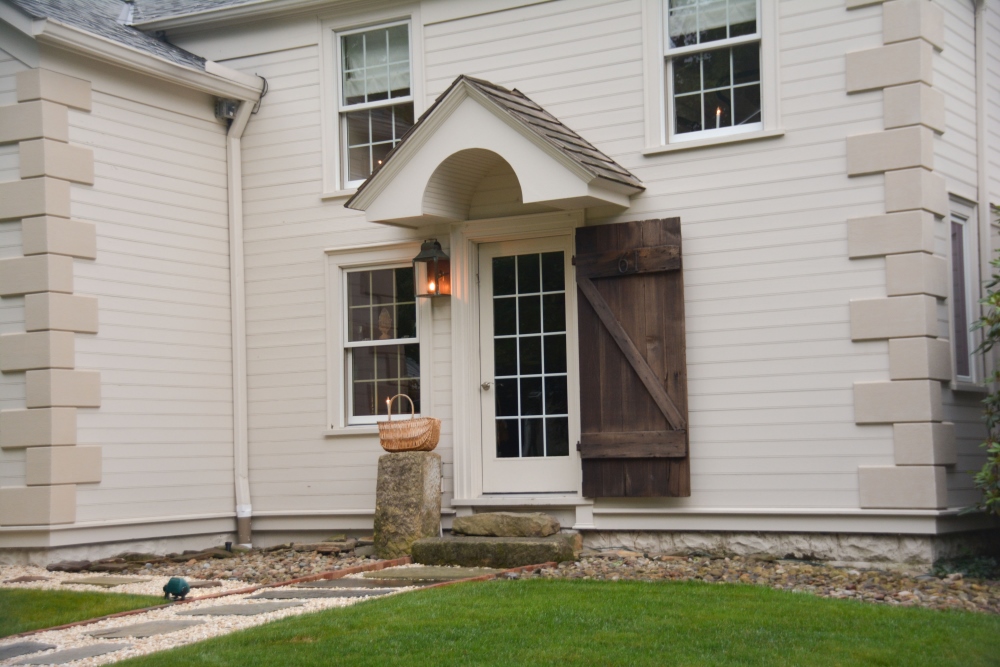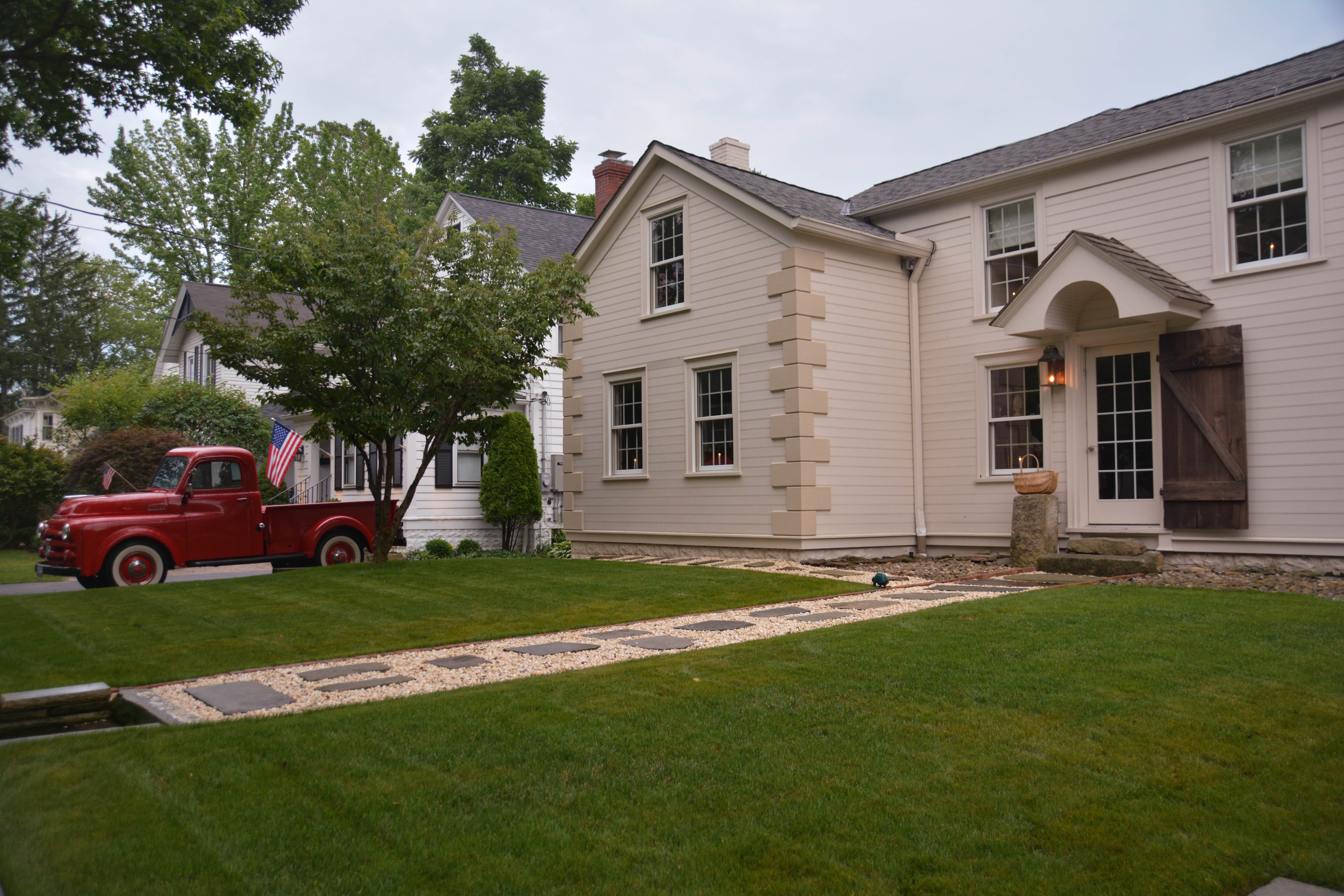 Cuff's Clothing in downtown Chargin Falls is located in the historic buildings covered in ivy. The over all landscape could use some professional garden designer help (Ahem), but the buildings and store it self are an inspiration. Across the street is James' favorite fly fishing store, Chagrin River Outfitters. One of the employees game James a few flies he made personally.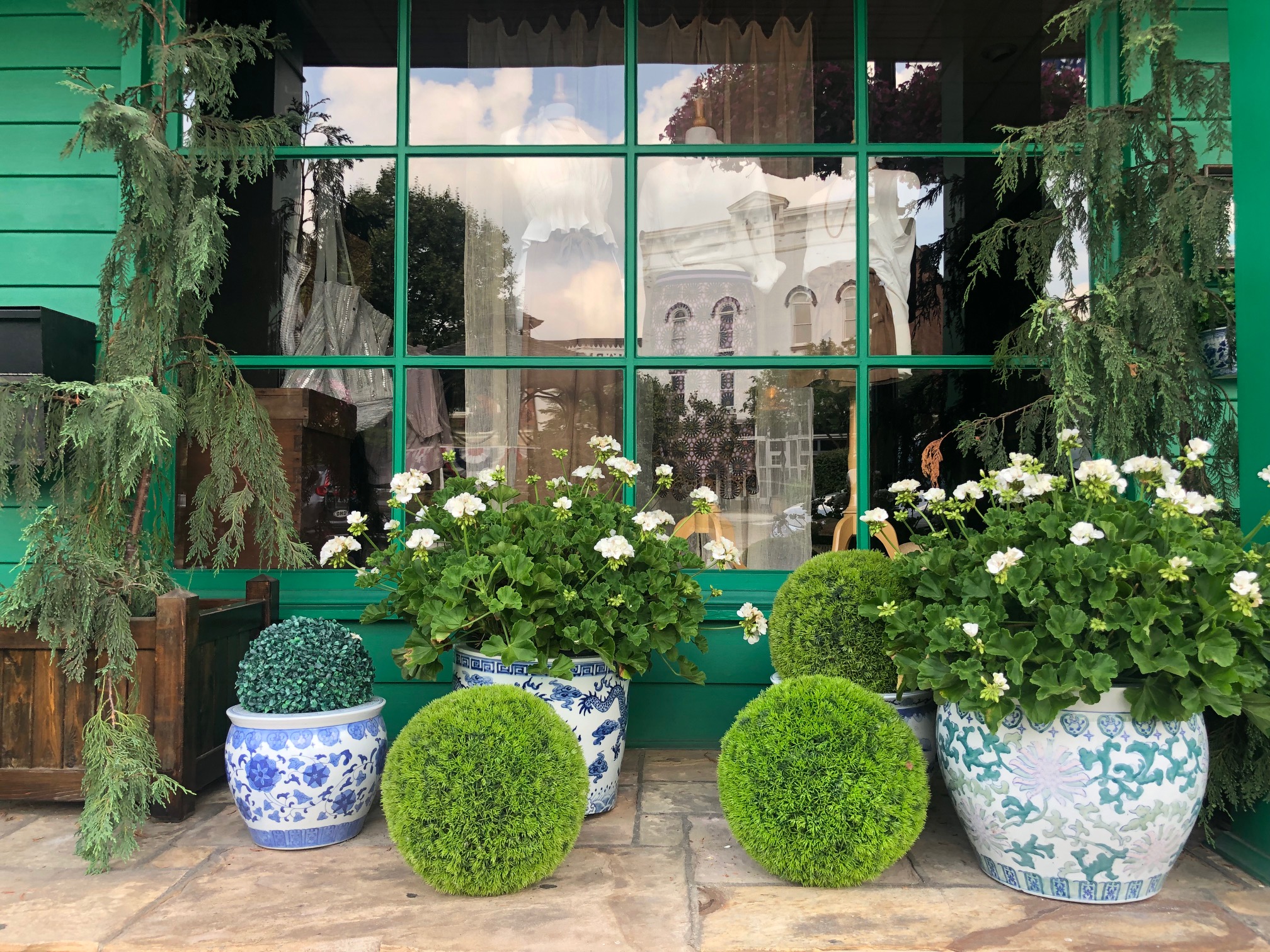 So I did take two container photos. Above, is a great composition of containers in front of a local shop. The grouping and use of blue and white containers is striking, even if one included a plastic boxwood ball.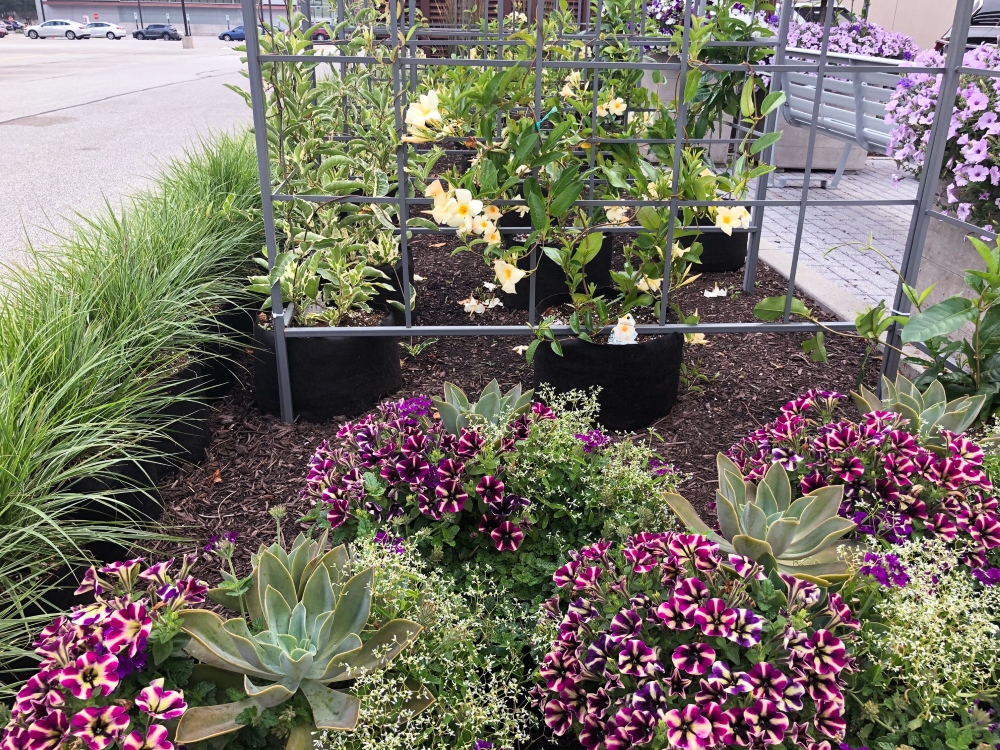 This is an annual planting method I have not seen before. The annuals are placed in polypropylene grow bags and placed on the mulched bed. I cannot tell if they are coming back to plant these after placing or have a drip irrigation line running to supply. All the other annuals in the area look like they have been planted for at least a month. Has anyone else seen this method before?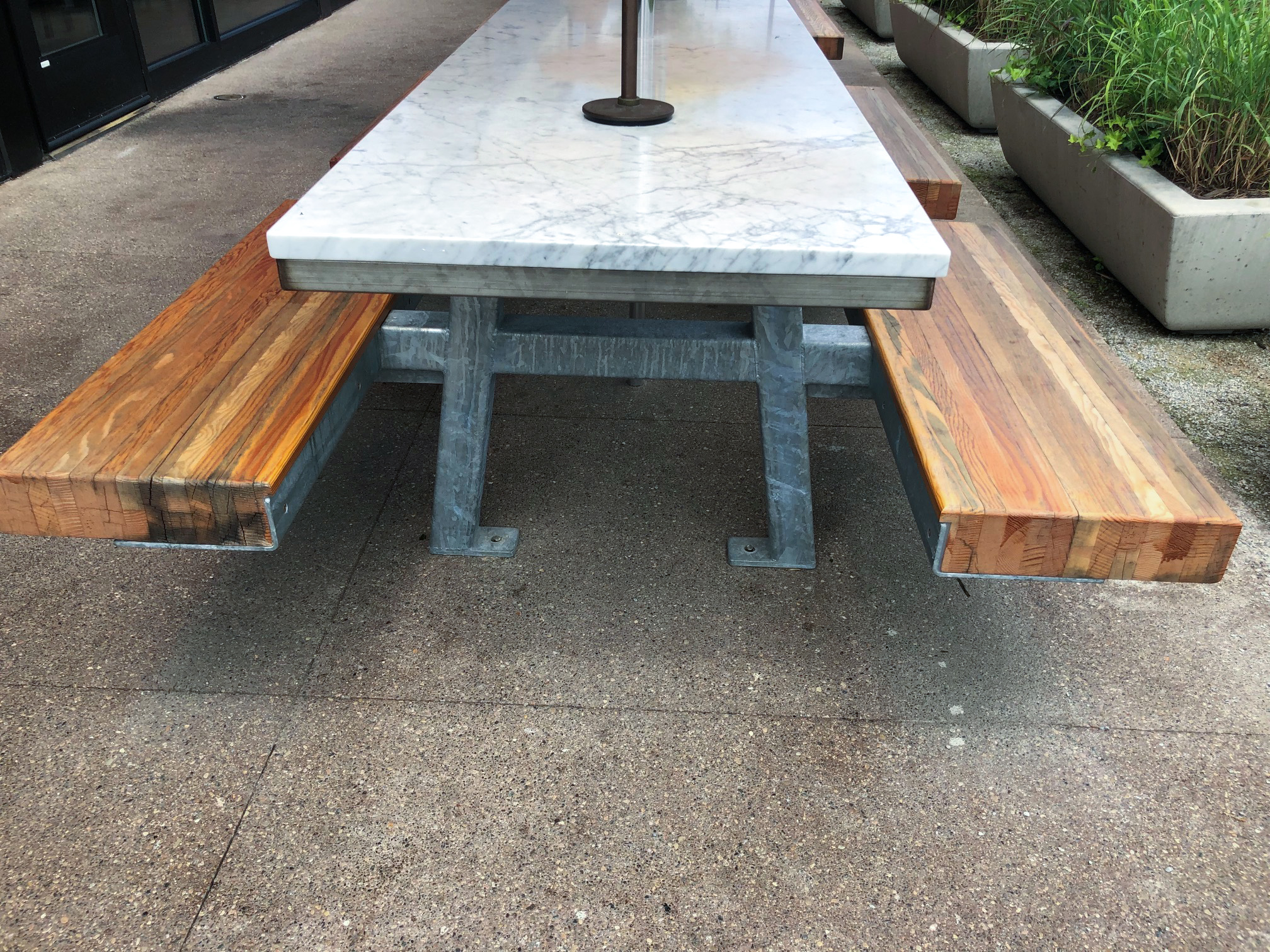 Our final stop was at a new outdoor shopping area called The Van Aken District. These tables above are the outside seating for Brassica, an Eastern Mediterranean restaurant from a Columbus based restaurant family (also owns our favorites Northstar Cafe and Third & Hollywood). I love the use of marble outdoors with the wood seats and the aluminium frame. We have a client with a marble topped table outside and it weathers beautifully.
We planned on visiting the Cleveland Botanical Garden, but decided we would rather get home to enjoy the evening in our gardens. Will make it on our next trip up north, promised the kids a trip to Cedar Point.