This holiday season I am taking my holiday guide up a notch with two curated over the top gardener gift boxes that are available for purchase. Inspired by the British hampers, the boxes are packed with items I love and recommend to other passionate gardeners with a level of luxury that comes with gift giving. These are truly one of a kind gifts.  If you are interested in purchasing, you can direct message me on Instagram (nickmccland) or email (nick@mccland.com).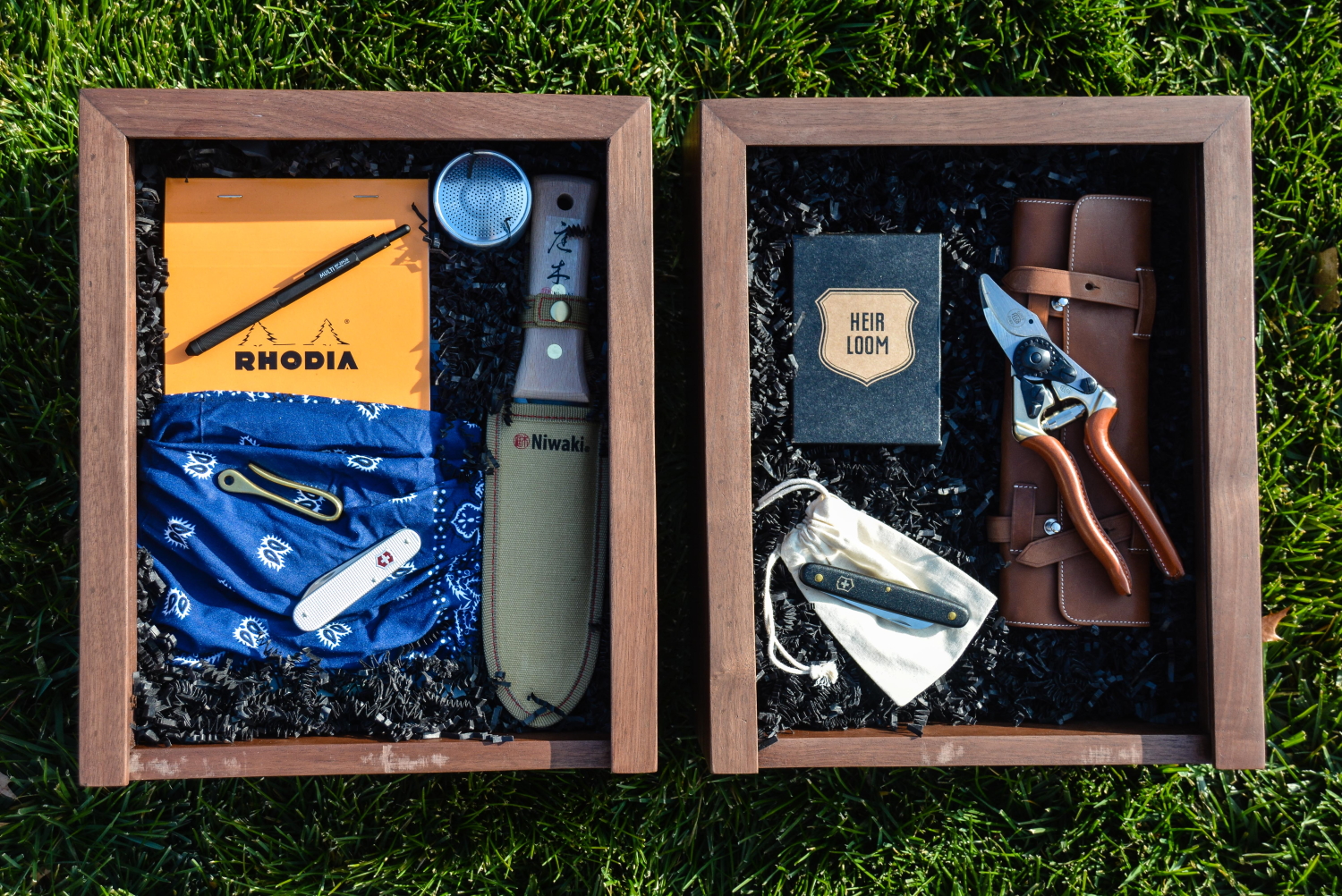 The boxes have two distinctive themes, The Gardener's Everyday Carry and The Well-Appointed Gardener. However, both are packaged in beautiful, dovetailed mahogany boxes with slate lids. The boxes are bench crafted using reclaimed materials and are designed to be used well beyond the gift giving. They are the perfect size to hold back issues of Gardens Illustrated or other special items (boxes are about 10.5″x13.5″ x 6″).  I spent the past few months curating and sourcing the items I placed in each box to ensure both truly unique. I am excited to offer another set of boxes again in the spring with completely different themes and price points if these two are received well.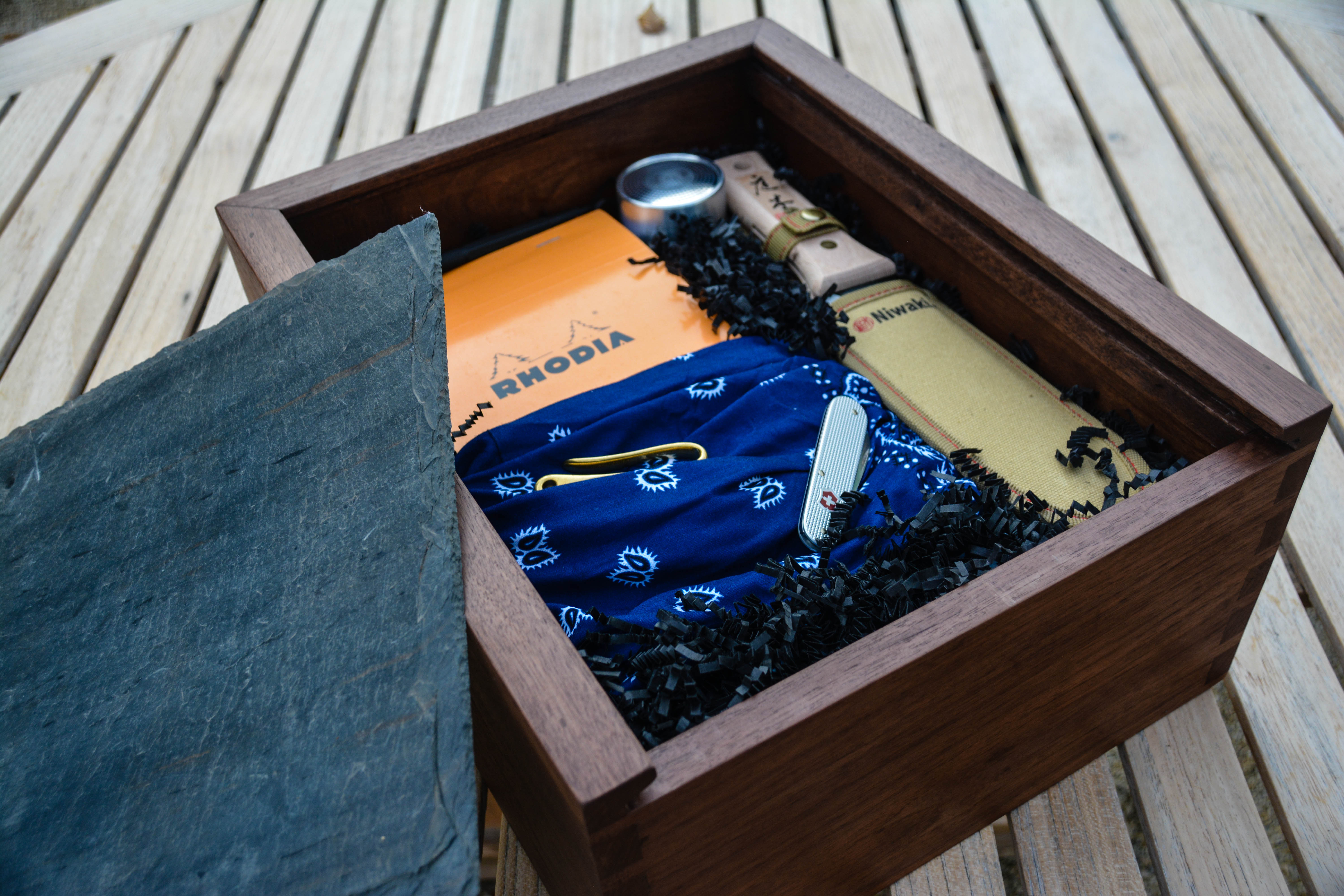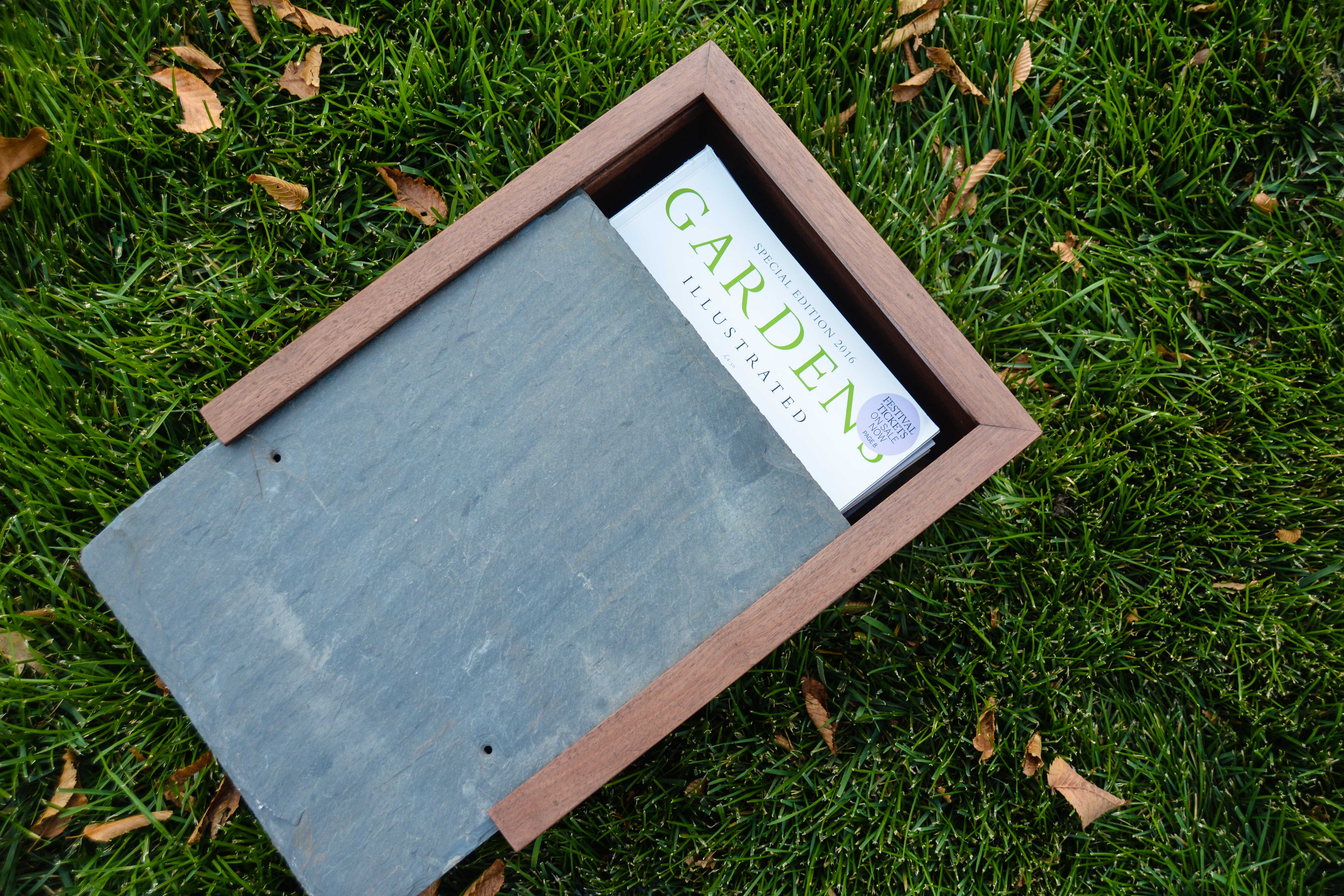 Let me introduce you to the first two Thinking Outside the Boxwood gift boxes:
The Gardener's Everyday Carry.  $298
There are select tools a gardener always has at the ready and this box holds my everyday carries. These are the tools that make my everyday a little bit easier, but are luxurious with their beautiful design and craftsmanship. Some items are very practical and are the best version on the market like the Dramm watering nozzle, while others are beautiful crafted tools that make chores like weeding a bit more enjoyable. The gift box includes the following: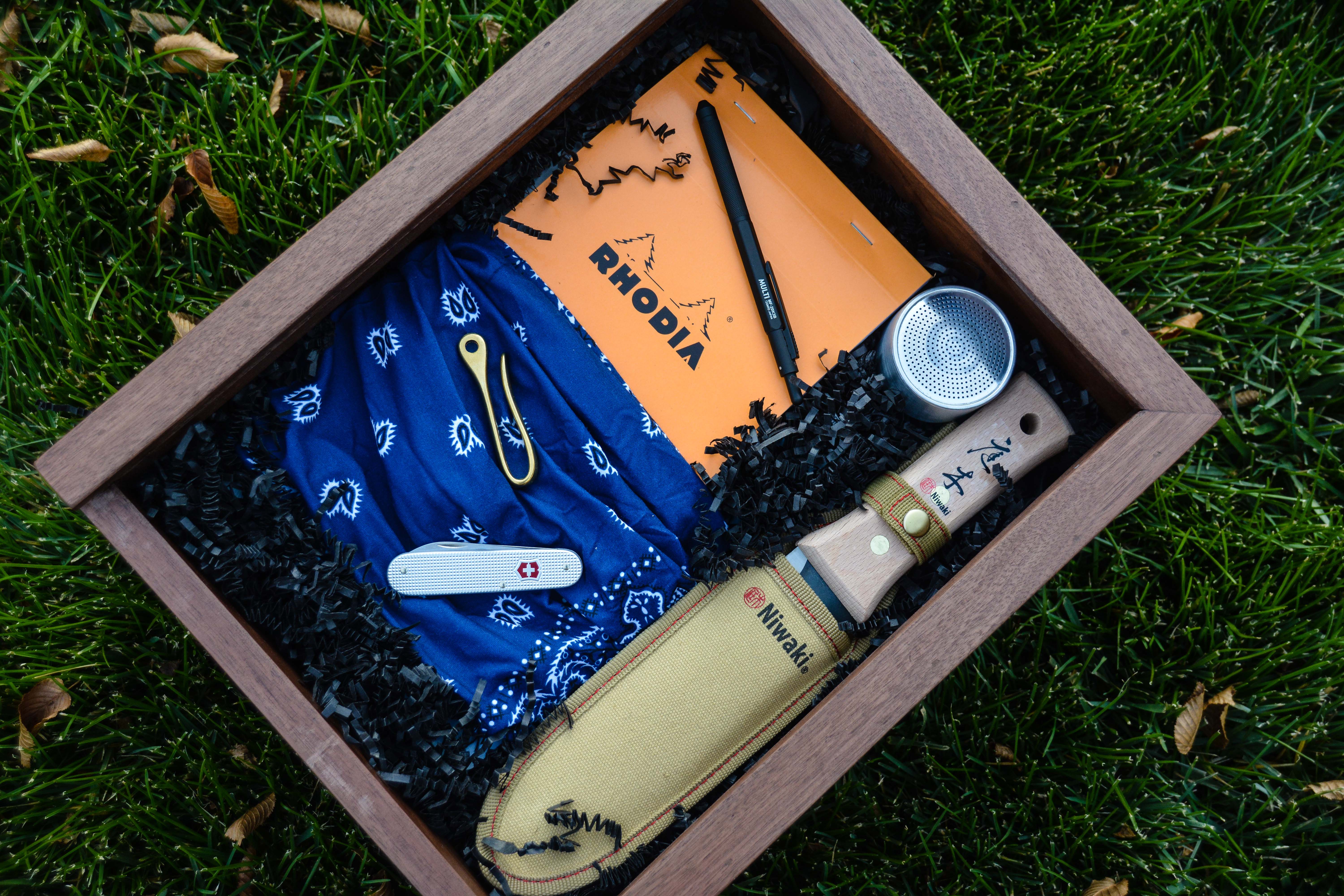 The Gardener's Everyday Carry gift box includes:
Niwaki Carbon Steel Hori Hori.  My Hori Hori knife is as invaluable to me as my pruners and I carry them together in one sheath. This Niwaki Hori Hoir has taken me a long time to source states side. The steel blade is beautifully forged and the right balance of weight in the hand.
Rhodia Wire-bound Notebook. A notebook at the ready is great for jotting down plant notes and sketching out design inspiration. I have a library of all my past Rhodia notebooks going back a few years. I have mine at every client meeting and at every site visit. The grid paper provides a framework to help me take measurements and sketch out designs. The classic design allows me to index all past books and keep my design rhythm notebook after notebook.
OHTO 2+1 Multi-Function Pen. Along with my Rhodia notebook, this matte black pen is always with me to be prepared for notes and sketching. This pen is low profile, but still has a good weight in the hand. Plus the ability to switch from black ink, red ink and pencil means I always have the right instrument on hand.
Victorinox Alox Bantam Pocket Knife. A pocket knife is an indispensable tool and comes in handy at least once a day. This pocket knife is slender with just the basics of a blade and multipurpose opener/screwdriver in a sleek ultra thin aluminum case.
Buff Multifunctional Coolnet UV+. I take limiting my sun exposure very seriously. I love the buff for protecting my neck from sun, where a baseball cap and my shirts don't protect. It also helps to pull up when I am doing any dusty chores. I prefer the classic American look of the blue bandanna.
Dramm Original 400 Nozzle. For watering our containers and plants, the Dramm Original provides the perfect water flow for a good soak and is still delicate on flowers and foliage. No matter how many other attempts at finding another nozzle, I always return to the Dramm as the best.
Solid Brass Belt Key Hook. I cannot garden with things in my pockets and this brass key hook keeps your keys stylishly safe without jabbing you in the thigh.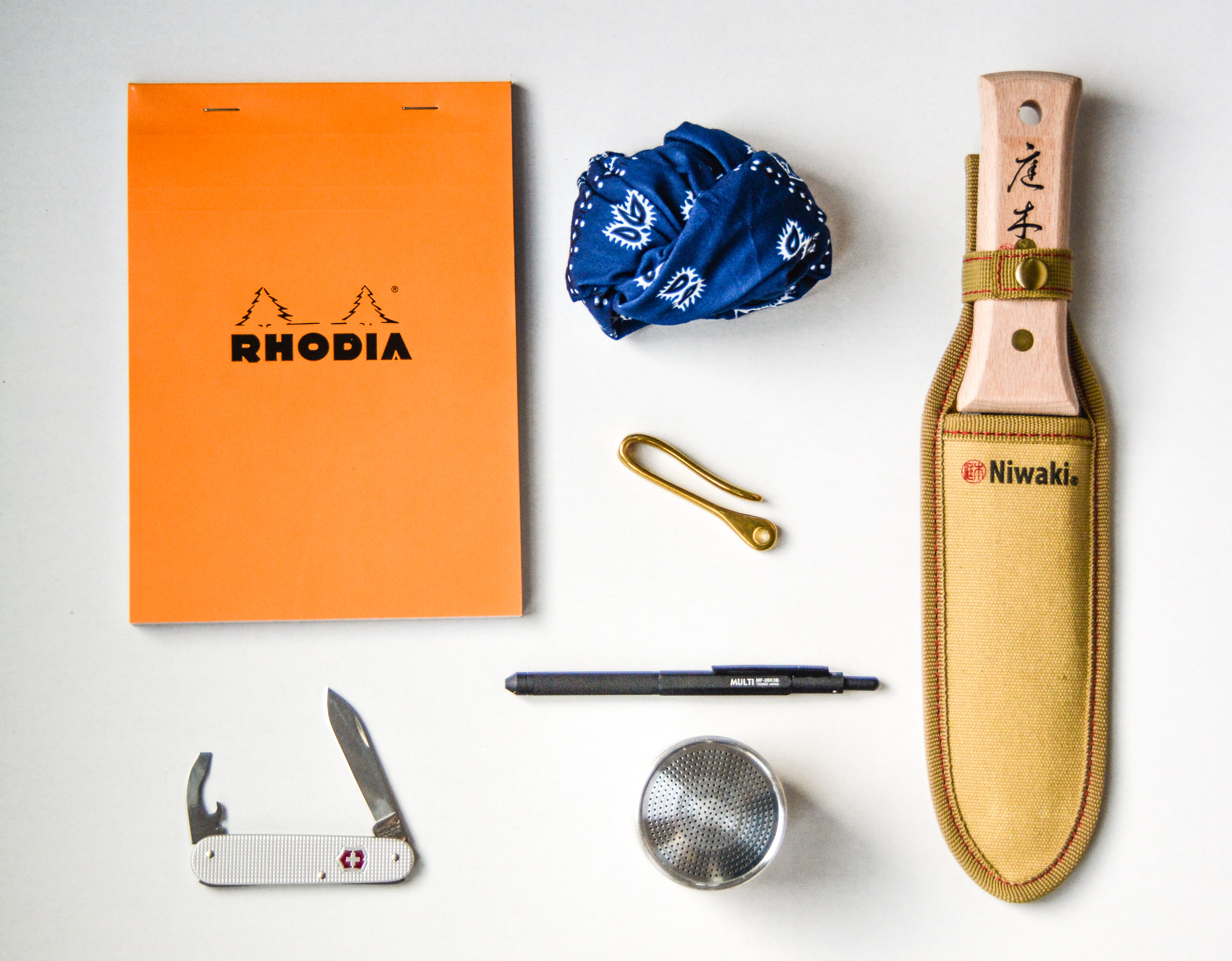 The Well-Appointed Gardener.  $449
This box is built around a very rare pair of Felco pruners and a few other favorite items that are the perfect complement to these deluxe pruners. Not only the pruners beautiful, they are built for everyday use and will wear beautifully overtime.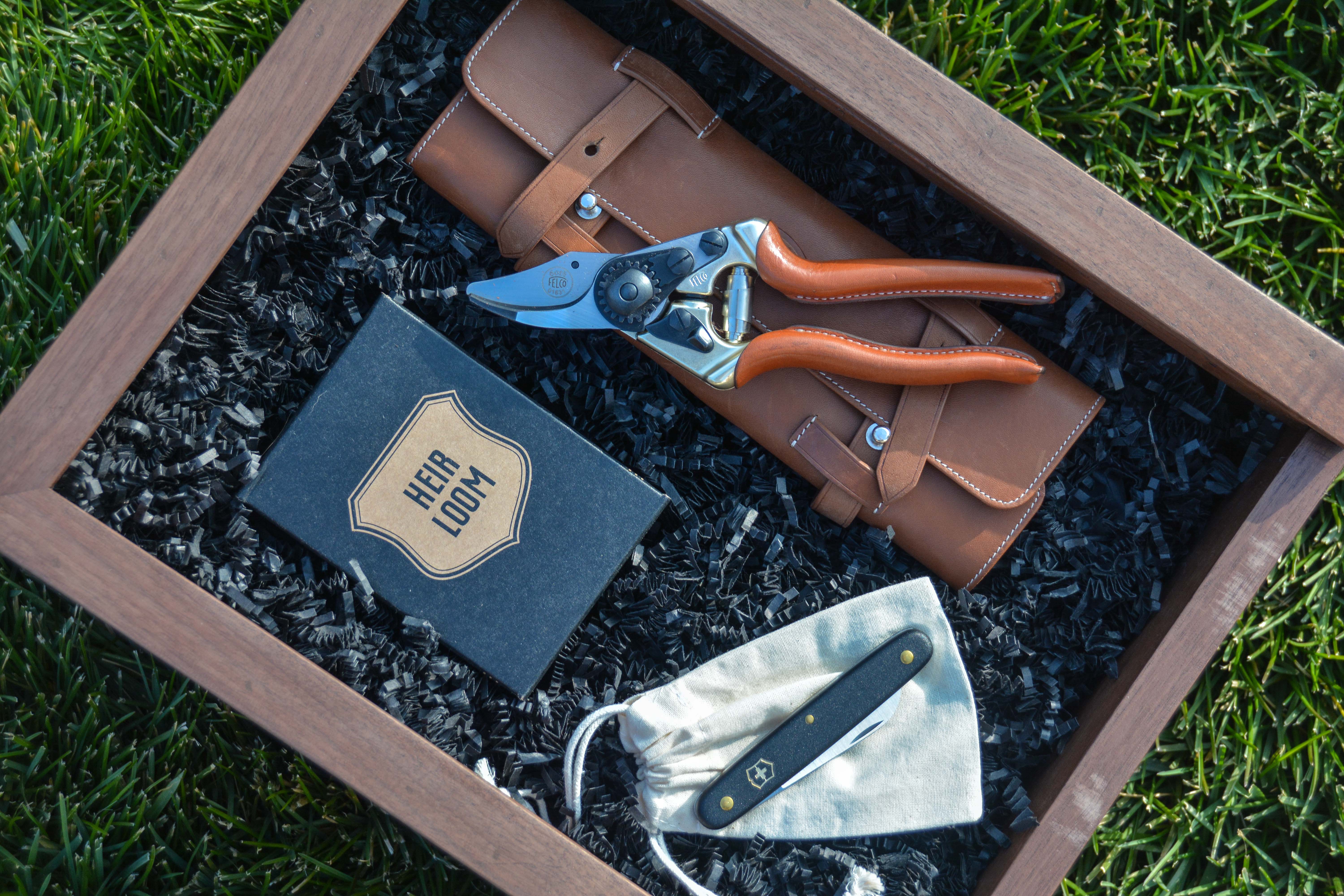 The Well-Appointed Gardener gift box includes:
60th Anniversary Edition Felco No. 6 Pruners. These are the barn find of pruners. Released in 2005 to celebrate the 60th anniversary of Felco, these are unique pruners that have the durability of Felco with an additional level of beauty with leather wrapped handles with gold detailing. These were found forgotten back on the self of a Felco dealer and I was able to purchase his last three pairs. They come signed with a serial number (00517) and special leather wrapped case.
Victorynox Folding Floral Knife. This slim knife is designed for pruning and grafting as well as opening packages.  I have one in lime, but the matte black and gold detailing make this floral knife more luxurious for the everyday garden tasks.
IZOLA Heirloom Candle. In late February the aroma of tomato foliage is the fresh fragrance that reminds me winter will past and I will soon be in the garden again.  It might sounds like an odd fragrance for a candle, but that distinct smell of tomato vine is a comforting smell to every gardener.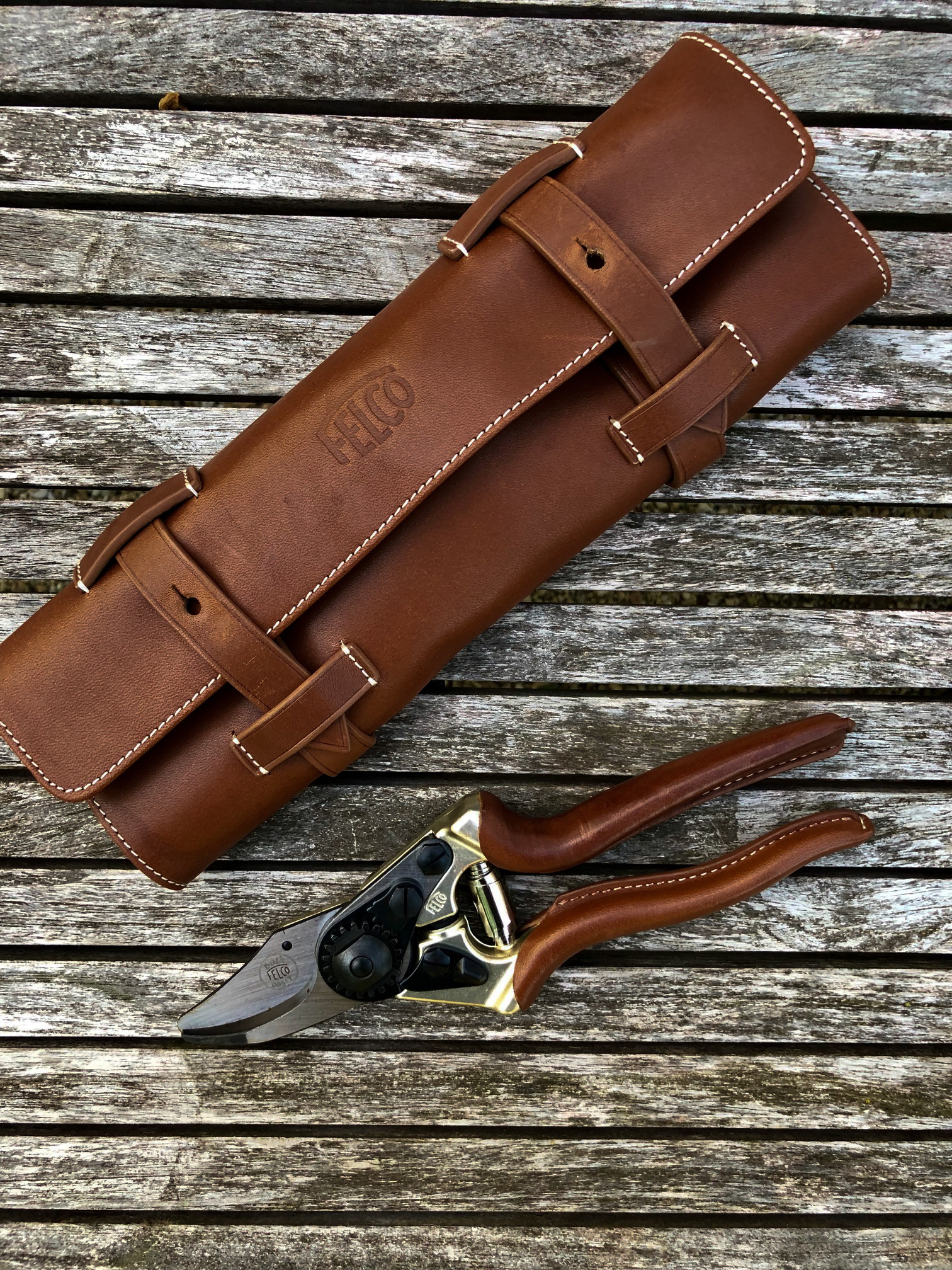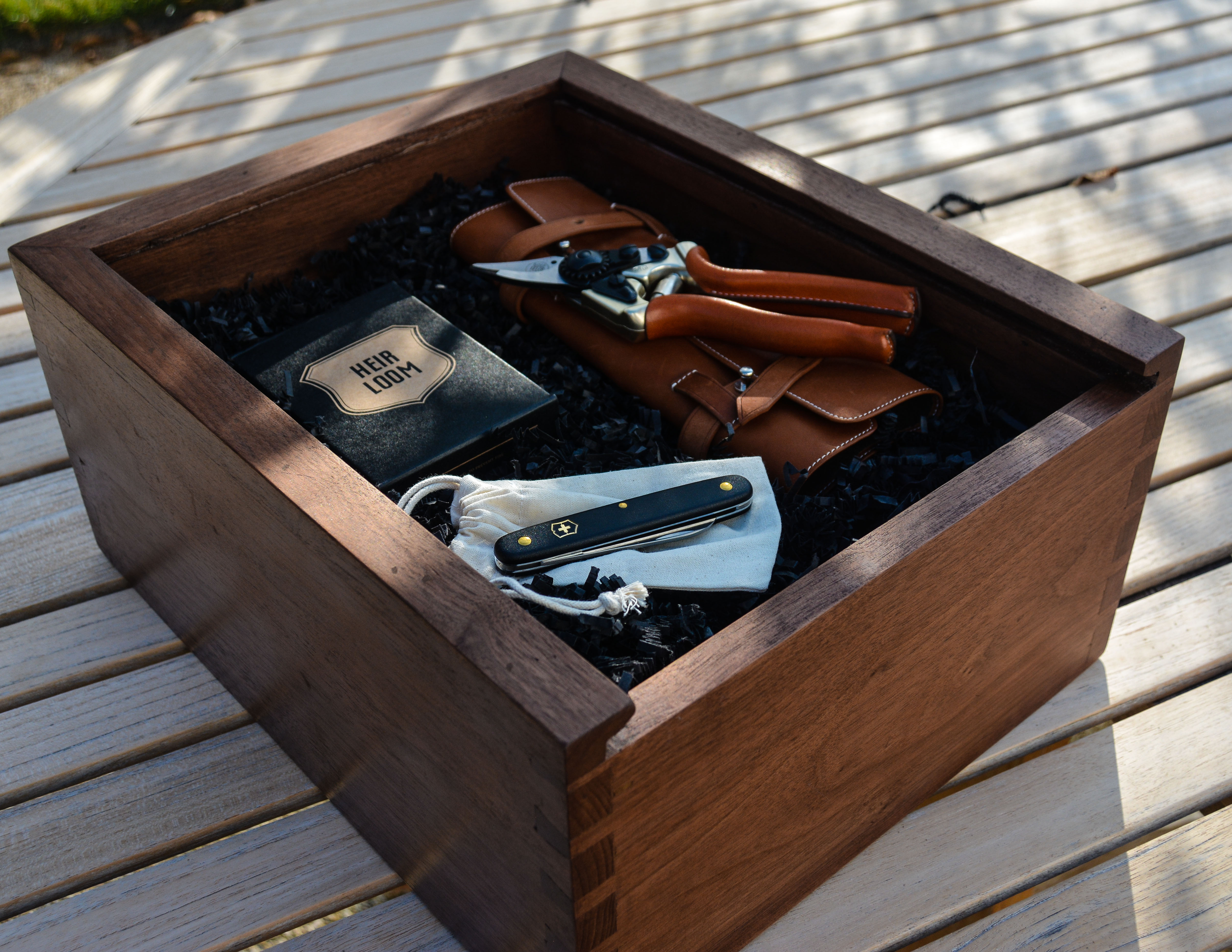 If you are interested in purchasing either of the gift boxes, email me directly (nick@mccland.com). Please note there will be an additional cost for shipping. If you have any questions about the boxes, please let me know. I will update the site and Instagram once each box is sold, so if listed here with out notes sold it is sill available.