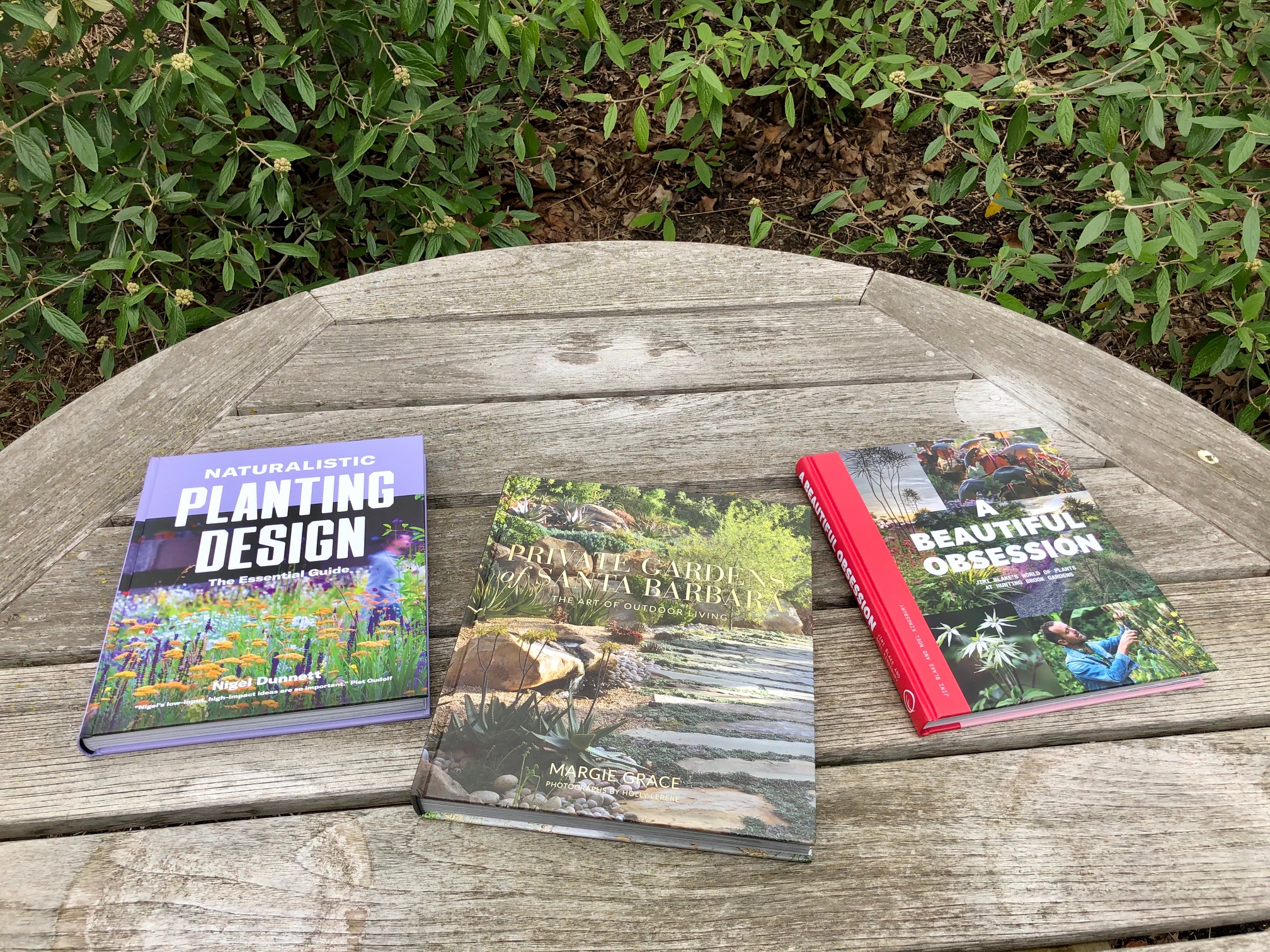 It was text book spring weather this past weekend in Columbus, and we spent the majority of the time outdoors tending the gardens and going for long walks. I edged a few of our beds, added larger chips into beds to aid in soil compaction, cleaned out invasive plants from our woods, planted a few containers and completed general spring cleanup around the house. Today the weather dipped back in the mid-forties and grey skies have returned. I am still working on small outdoor projects between work and kids' school, but in the evenings I am catching up on my reading (anyone else need a break from streaming).  The spring is a great time for gardening book releases, and these books could not come at a better time. Typically these are books I can only glance at in the spring and dive deeper into once we are in the summer maintenance pattern, however this year I am able to read these in the season where I can implement the ideas I have learned.
Here are the books I have planned to read over the next few weeks.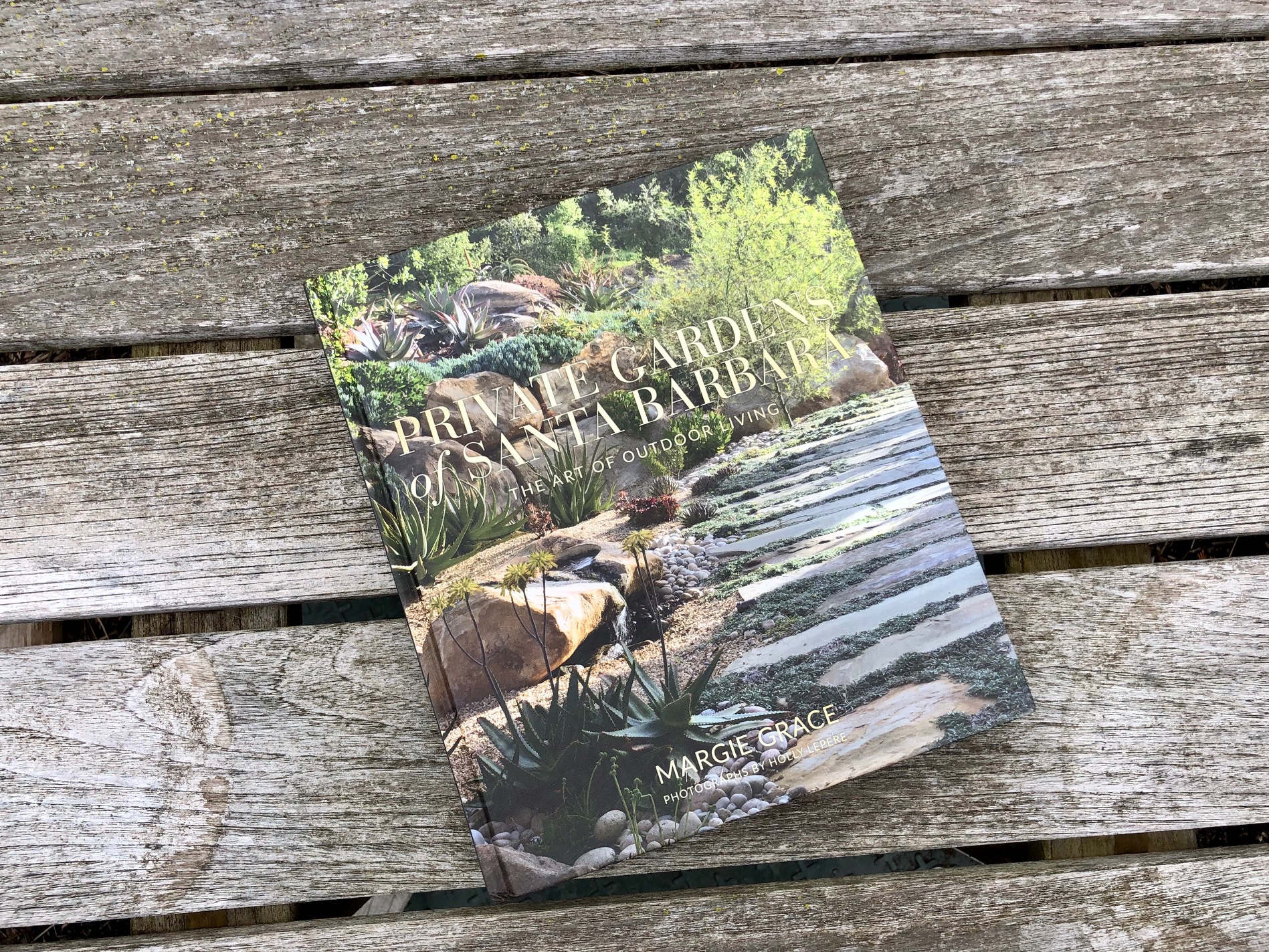 Private Gardens of Santa Barbara. The Art of Outdoor Living by Margie Grace. 
I first met Margie Grace of Grace Design at one of the first Design Bloggers Conferences in Atlanta Georgia. They had two tracks, one for interior designers and one garden bloggers. Allison and I sat next to Margie during the second day where all the garden bloggers had our specific speakers. I remember her sitting down with a beautiful bound portfolio book showcasing her work, it was stunning!   I remember telling her then, she had all the content for a book I wanted to buy.  Fast forward almost ten years and an on-going friendship with Margie and now I do have her book!  Of the three books I am reading, Margie's is the most about being transported and immersed in beautiful gardens. Even thought the plant hardiness between Santa Barbara and Central Ohio does not align, there are design elements and plants I can treat at annuals or move into the greenhouse during our winters.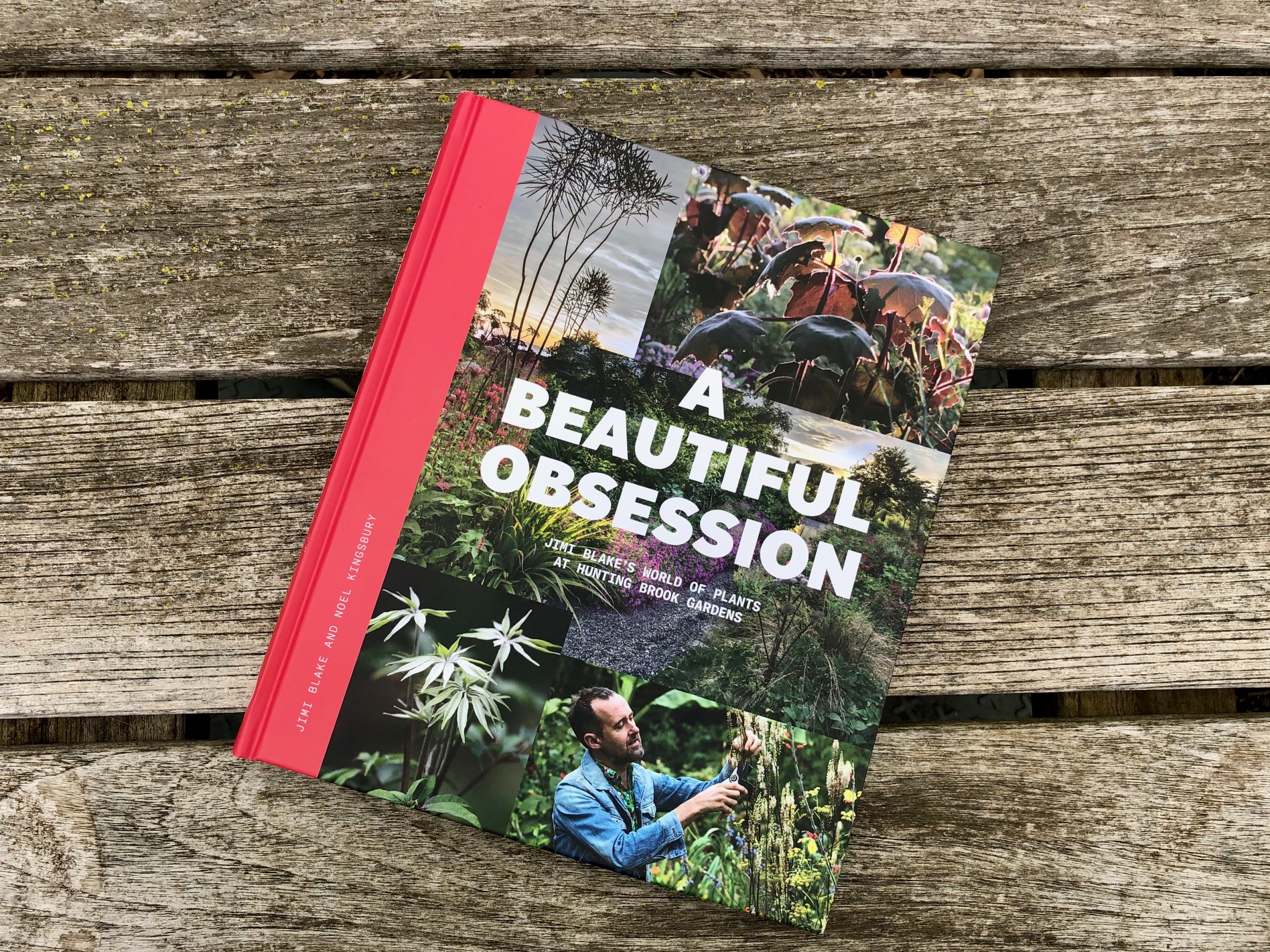 A Beautiful Obsession: Jimi Blake's World of Plants at Hunting Brook Gardens. 
This is one of those books that gets really expensive for me with a long list of plants I need to buy. And of course not just one or two of each, to make the orders possible it adds up very quickly. Oh well, I think planting and growing gardens is going to be a reprieve for so many of us in the coming months and years that it will be worth the investment. I am excited to read Jimi's book because it perfectly bridges the gap of beautiful garden images with the practical advise and plant lists that allows you to implement what you have read.  I have been fortunate enough to get to know Jimi over the years through speaking at the  Perennial Plant Conference outside Philadelphia.  As soon as he opened his mouth I knew I was going to like him!  If you don't follow Jimi on Instagram please do so.  He often gives video tours of his stunning garden ( Hunting Brook Gardens )  and his accent is intoxicating!  I hope to one day soon spend a day there wondering the gardens with Jimi and getting lost in plant-nerd-ium!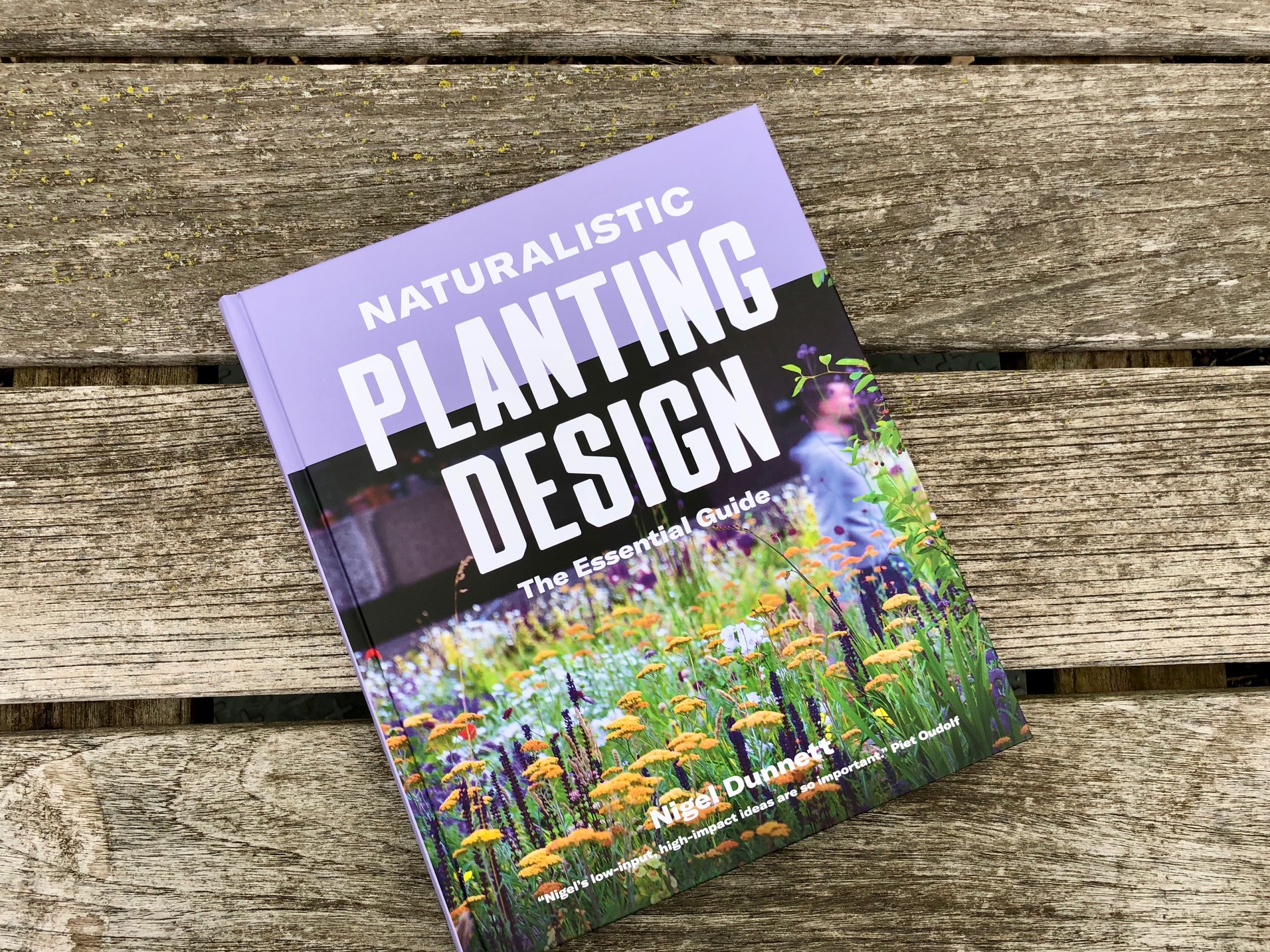 Naturalistic Planting Design. The Essential Guide by Nigel Dunnett
I plan for this book to make the greatest impact into how I do my planting plans after reading and make take me longer than the two weeks as I read, digest and re-read. I have had heard Nigel speak on two occasions, and each time I have left with ideas that being directly implemented into my work.
Both Jimi's and Nigel's books were published by Filbert Press.  Thank you for putting out such great books!
I will follow up with more in depth details of the books once I completed. I would love to also have of your gardening or business book suggestions. I am trying to balance developing my gardening knowledge with my business acumen for this year.  Allison has queued up floral books for her cutting garden projects. These include The Land Gardeners,  Cultivated: The Elements of Floral Style and On Flowers: Lessons from an Accidental Florist. I will see if she can provide a recap once she is done reading her isolation books.
Stay safe and keep gardening.