We are all living the challenges, anxiety and uncertainty that 2020 has created across the entire world. Daily we are witnessing how it is impacting each person, family and small business differently, yet profoundly. As a company we are grateful for being able to continue to work as a strong team and have the continued support of our clients.  For every unexpected pivoting point we face as a business, we also look for small, simple gestures of gratitude and happiness and we can create for our clients and team. One of the simple gestures initiated by our maintenance team is door stoop bouquets created from the garden.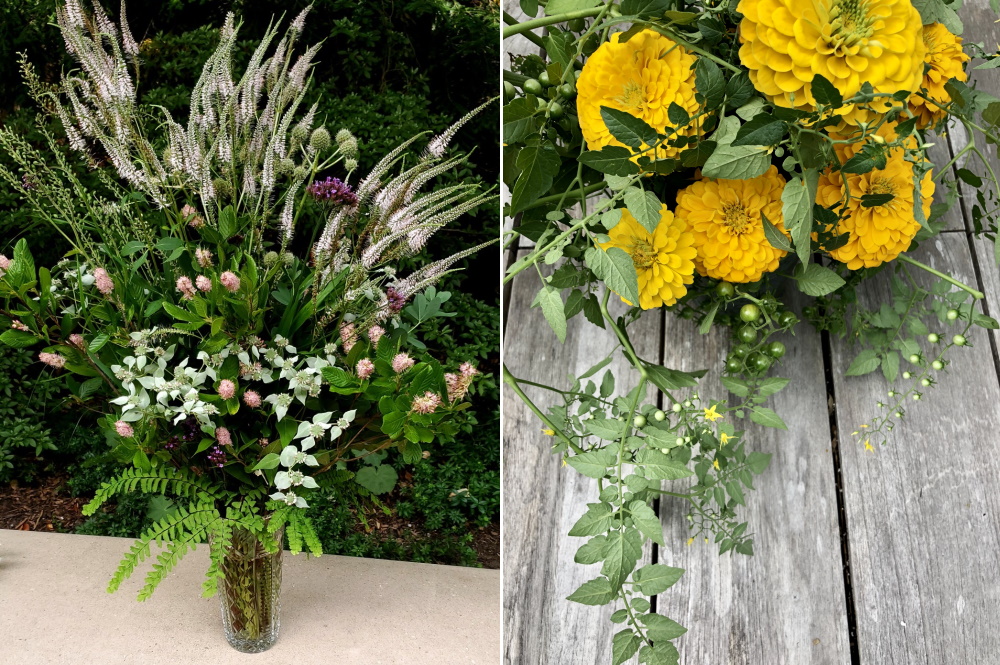 The bouquets are created using blooms and greens from client gardens, our nursery and even my personal garden.  Every week we restock 5-10 new vases that the team uses to create these arrangements from what's blooming, being cut back or just what we know is a client's favorite flower.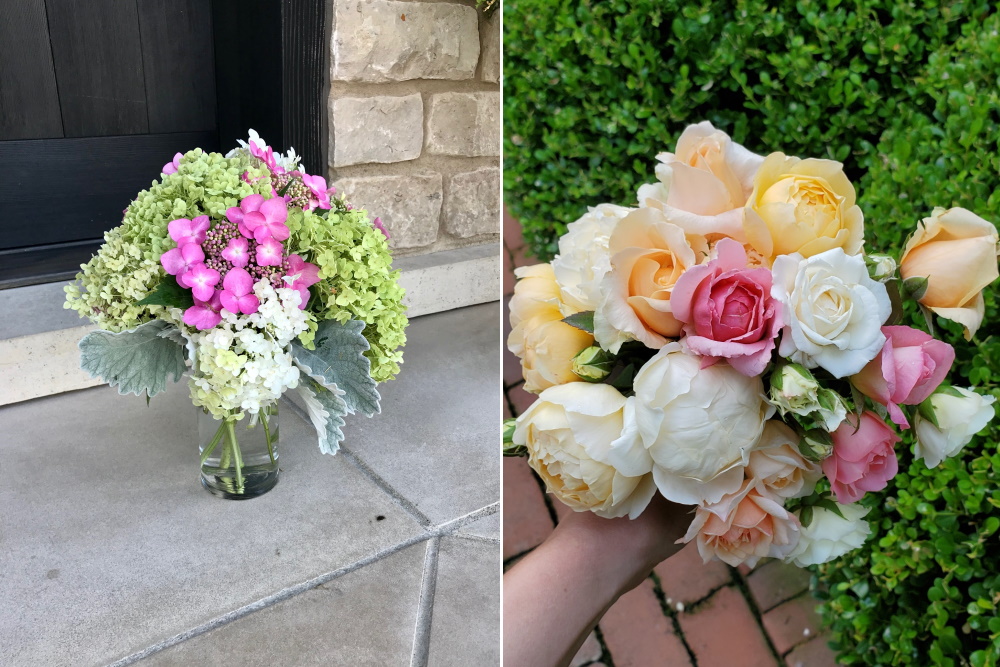 I get daily texts featuring all these beautiful arrangements from the team, each as unique as the client and manager arranging the flowers.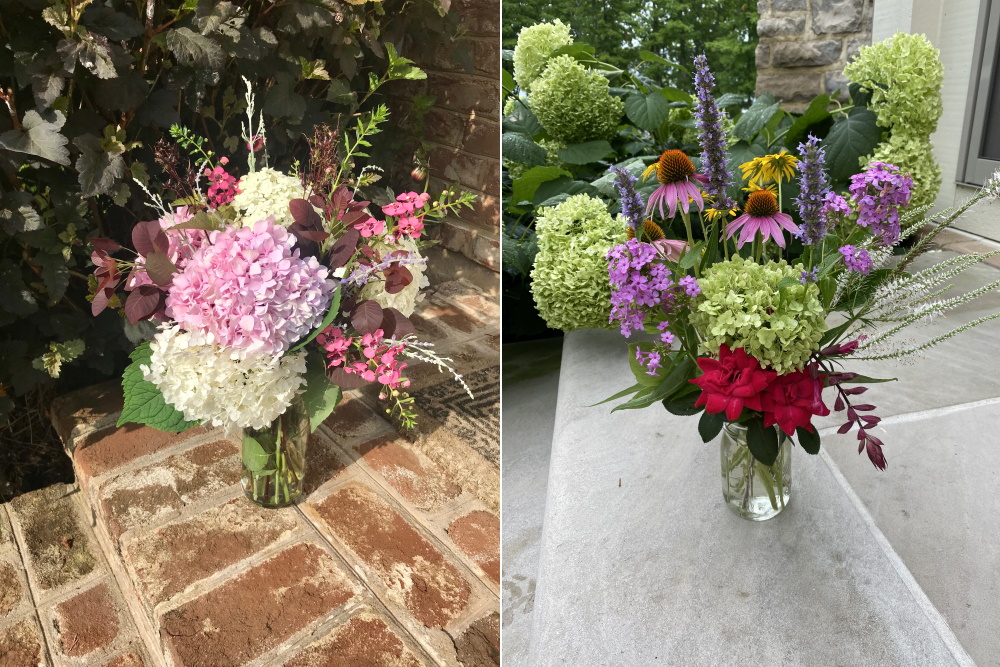 By the time Thursday rolls around I am scrambling to secure more vases to keep a full stock available for the team. We are also seeing the added creative outlet and chance for our team to develop their talents further. We are even researching continued education options for the team to receive their Floral Design Certificate.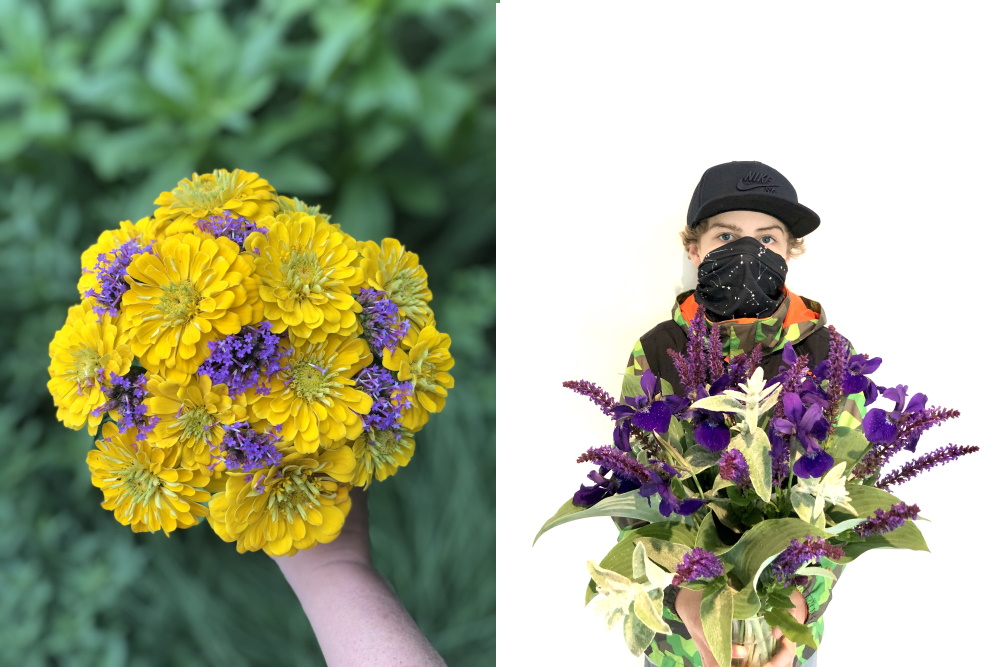 Next year we have increased our order of cutting flower seeds to create more cutting gardens for both clients and at the nursery to continue sharing the garden.  The happiness these arrangements bring to our team and clients makes us excited to keep looking ahead and proud of how much joy a garden can provide.