I stumbled across this garden while looking through a Town and Country Magazine from August 2010. It featured the home in Atlanta called Boxwood that was designed in the 1920s by Philip Schutze. The current owners spent time renovating the home and paid particular attention to the gardens.  John Howard of Howard Design Studio from Atlanta was the landscape designer for the project.
The landscape reflects the classical design of the original garden with roses, boxwood, hydrangeas and fountains, and yet still is livable for an active family. Below are two sections of the garden with plant Ids.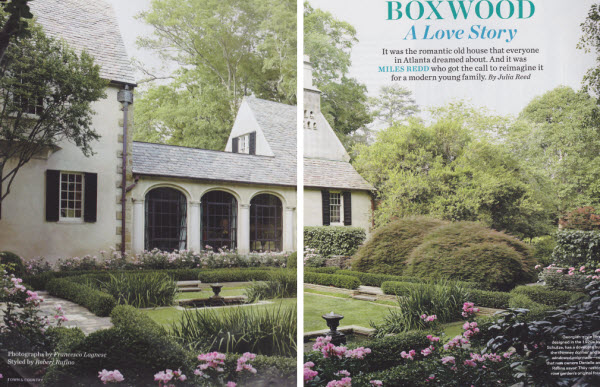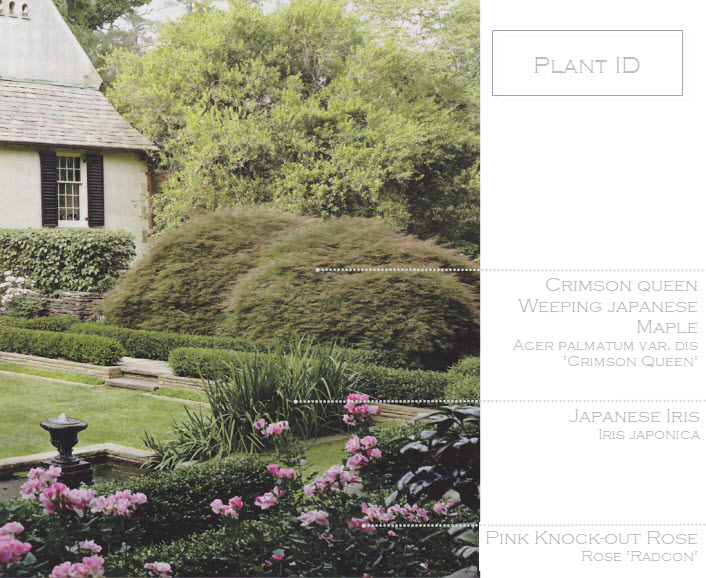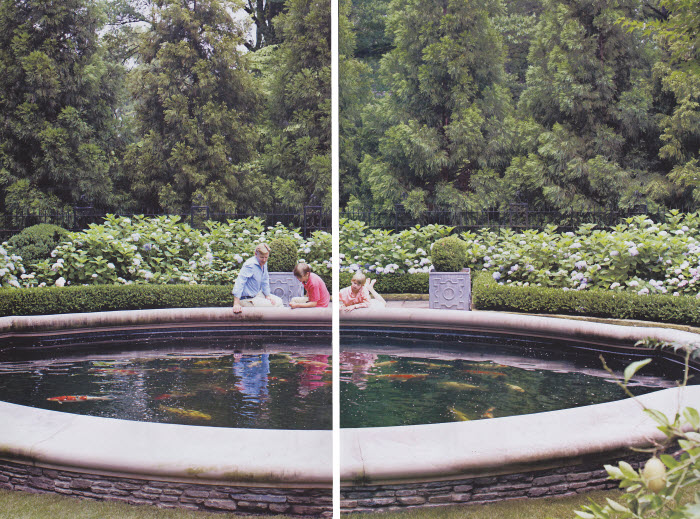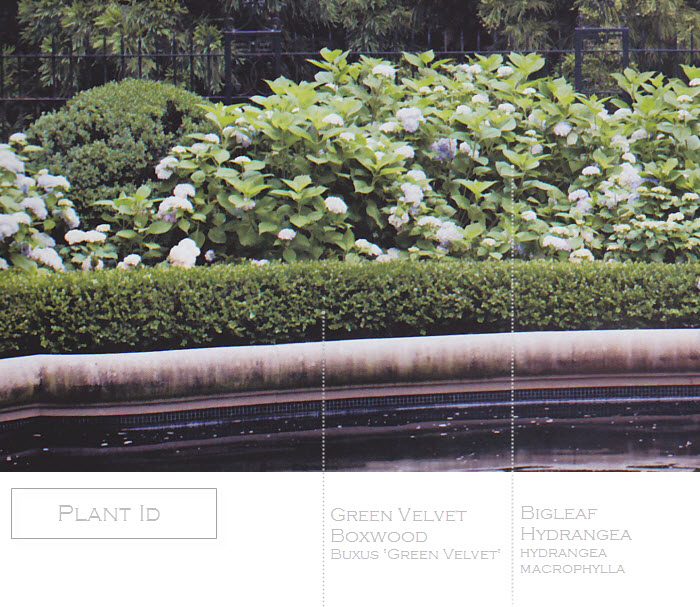 If you like the containers with the boxwood you can get similar faux lead versions that are both cheaper and easier maintenance. Here is an example from Capital Gardens Products, but your local nursery will have a selection.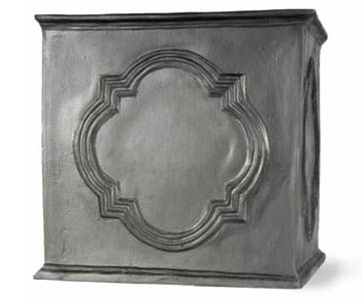 You may purchase online here.
The photos in Town and Country were taken by Francesco Lagnese.