If you have seen the cover of the May 2012 issue of Elle Décor, you will have seen the beautiful gardens of Andrea Fili­­­­­ppone and William Welch, in Pottersville, NJ. Over the past 18 years the couple has renovated the 35 acre property and buildings, with special detail in cultivating beautiful organic and pesticide free gardens. Andrea is the primary designer of the gardens, which include a reclaimed 1970 greenhouse, orangery and a collection of over 50 varieties of boxwoods. (See their Design businesses Tendenze Design and AJF Design here).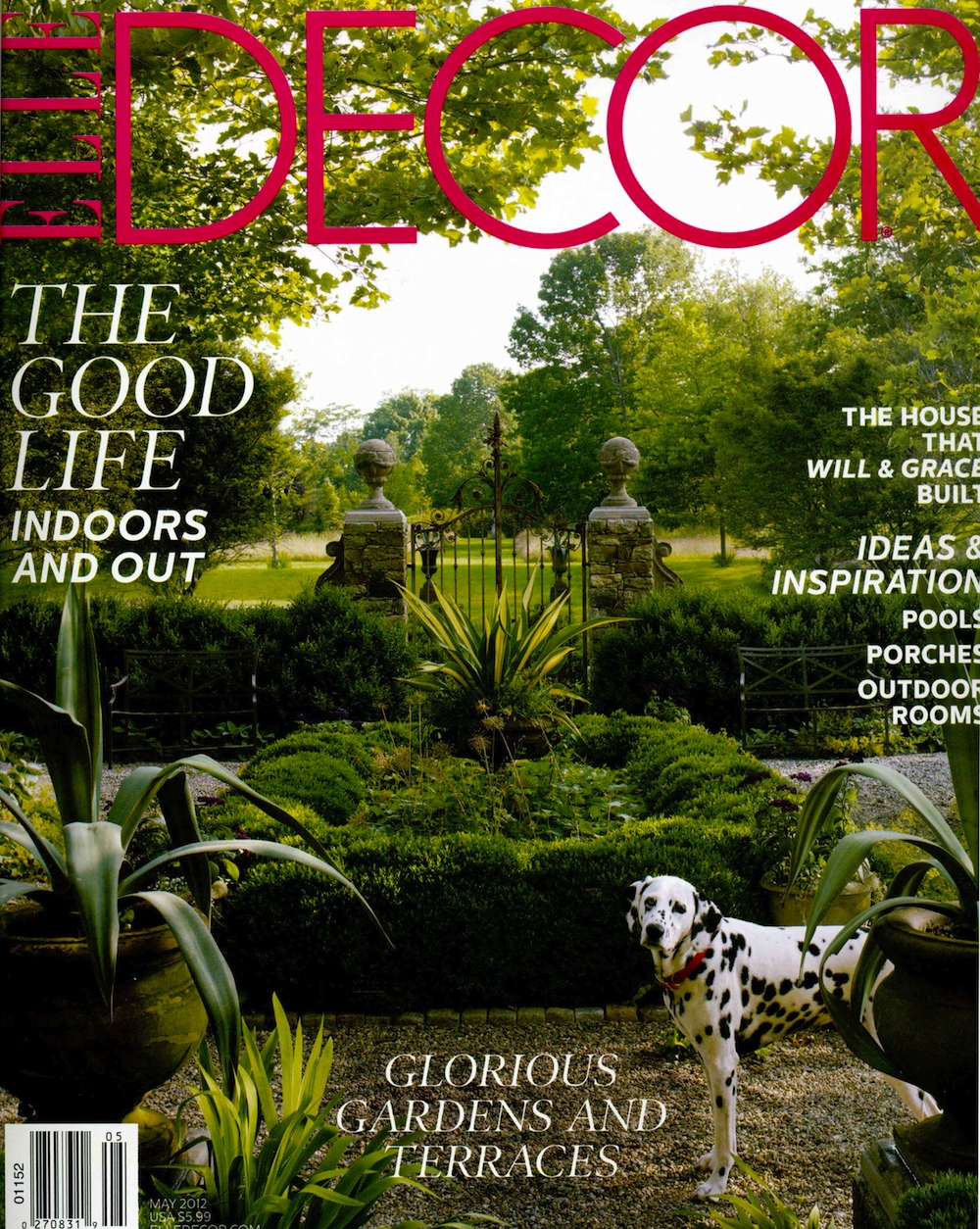 The weekend of June 1-3, their estate will be home to Earthly Delights: Cultivating the Garden, an event focused to help keep the garden in the garden state. The event will include lectures on gardening with a focus on organic practices, selection of rare and unique plants, plus antique and garden dealers with exceptional garden ornaments.  I wish I was able to make the drive to NJ, but having just got back from vacation and hitting the peak of our season for design installs I will not be able to get away from work. If you are able to make it to the event please share photos and details. I am marketing my calendar for next year in hopes to make it, I am dying to see those gardens in person.
Below are photos of the gardens the event is hosted, via AJF Designs Website.
Here is a list of the some of the vendors that will be at the event, the full list is here.