In April, Williams Sonoma introduced Agrarian, its newest extension of the brand taking its customers beyond preparing food to growing it.  The merchandise is stocked within 6 stores and has a complete assortment online. The merchandise includes items for gardening, bee keeping, raising chickens and cheese making, all of which enforces the brand's over all mission to bring people together around food.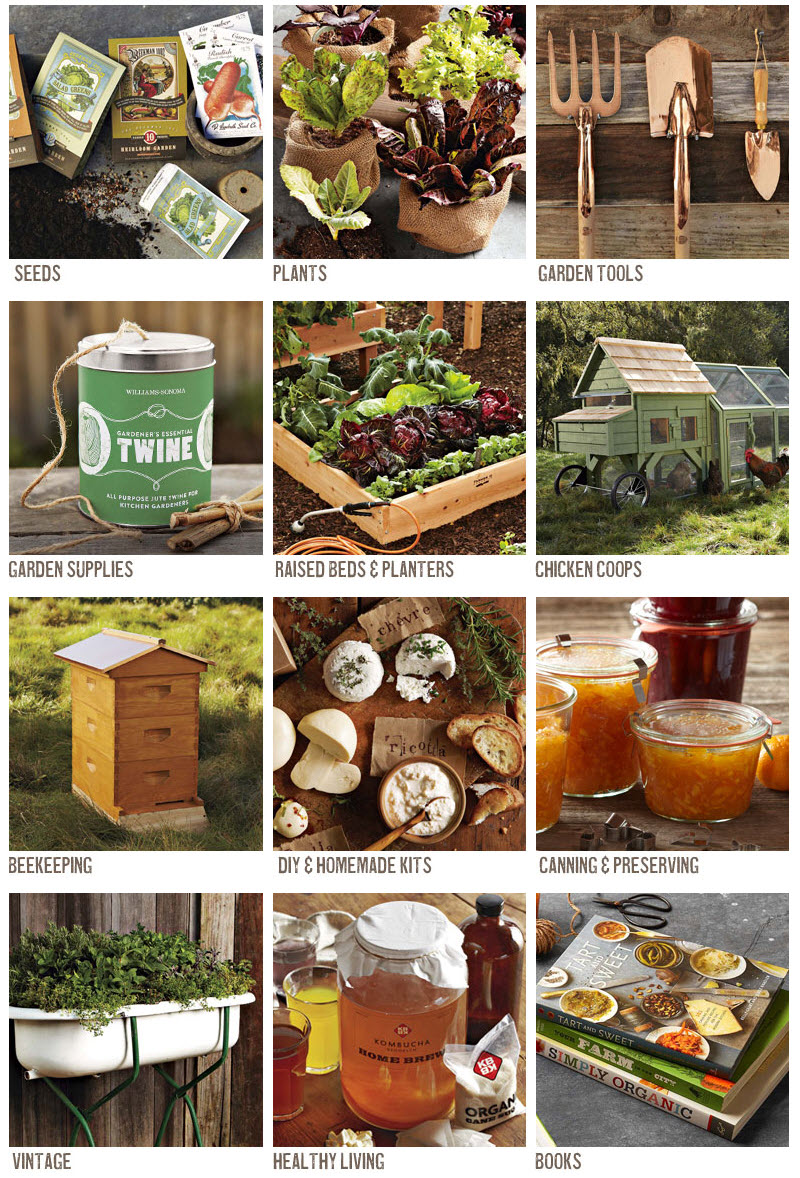 Besides offering merchandise such as seeds, plants and kits from small niche brands, the site offers great information for the novice gardener such as how to plant a kitchen garden, harvesting schedules by zone and raising chickens. I have already ordered two vintage dolly containers for a client, and below are some of the other unique items available below.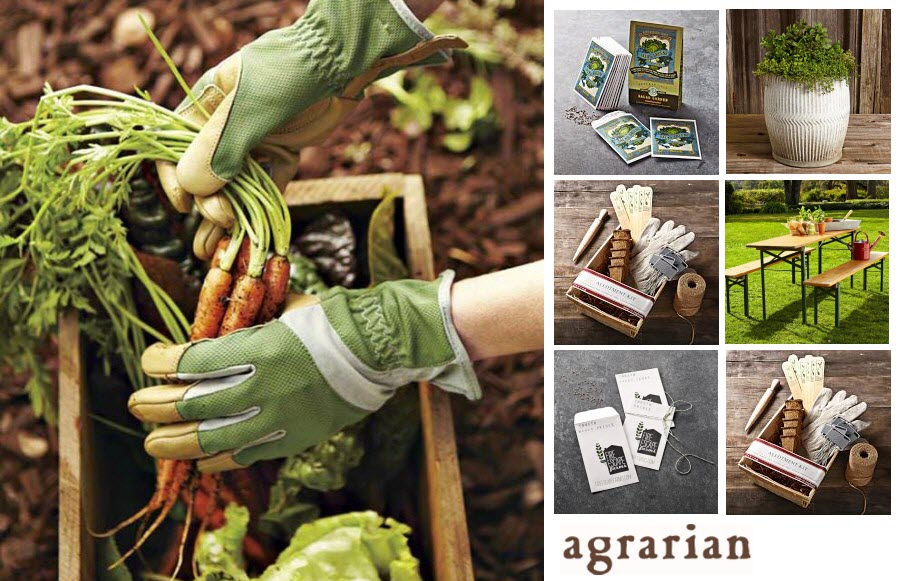 Overall I support when larger brands embrace the market of do it yourself home gardeners, especially with the closure of Smith & Hawken a few years ago (sorry the Target collection does not count). Supporting local nurseries and suppliers is always preferred, but when you can have someone with larger reach spreading the word and bringing the more unique, I am always for it. What do you think of Williams Somona's new brand?