We spent our Memorial Day weekend at home with family and friends. Since we were having company over I needed to get our containers planted and managed finish Sunday afternoon. Typical plant selection at home is a compromise with plants Allison requests and those I have been saving from our greenhouse. I replaced our front door container, so moved the old one to the backyard and added two matching squares flanking our French doors.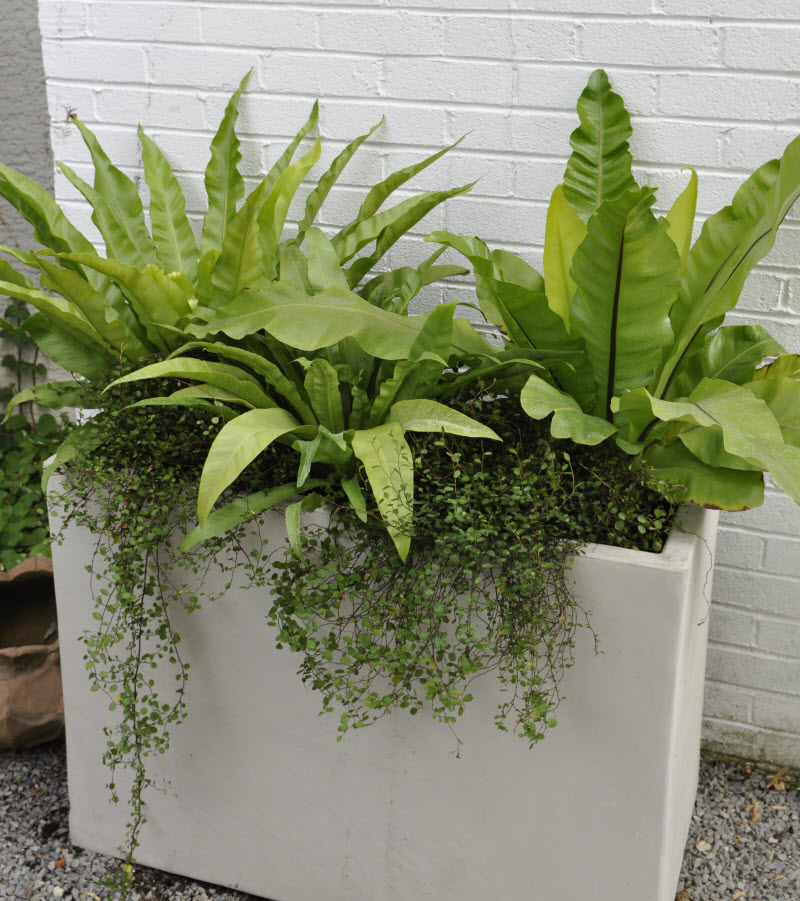 Our old front door container is planted with Bird's Nest Ferns and trailing Angel Vine which helps bring some contrast to the back of our chimney. This is a much better place for the container since it blended  with our house color at the front door.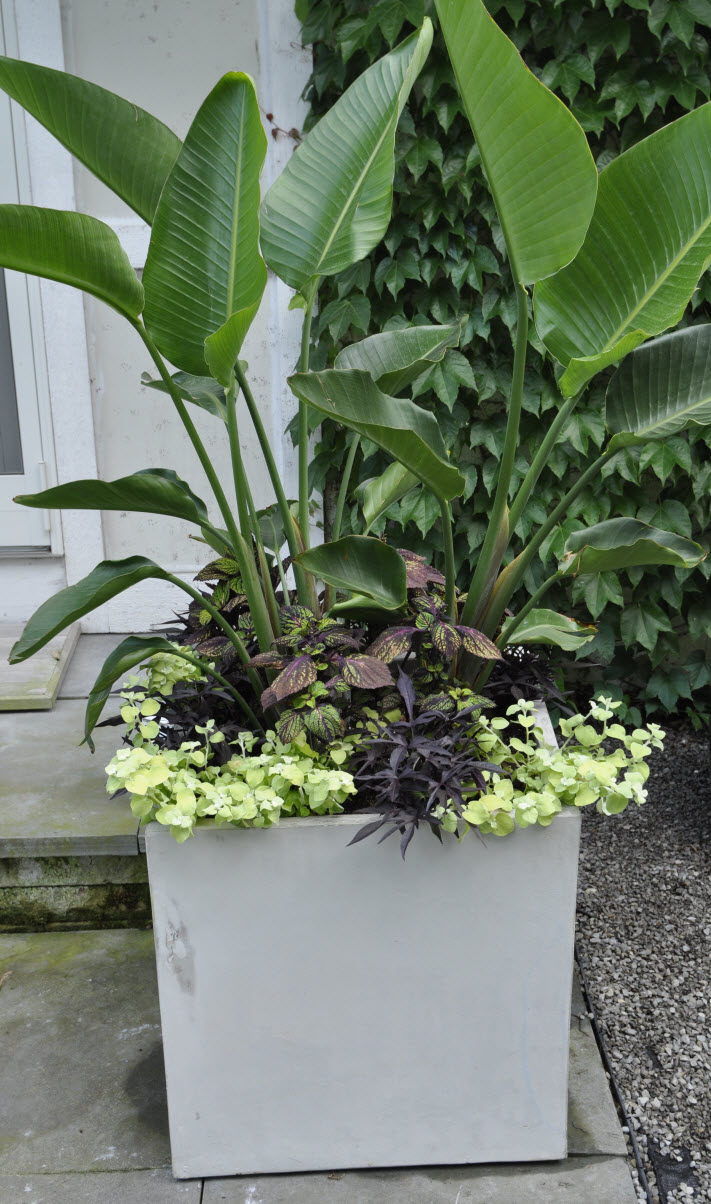 We have two of these containers flanking our French doors. Planted with Birds of Paradise (Nicola Strelitzia), Fishnet Stocking Coleus, Blackie Sweet Potato Vine, and Helichrysum Petiolare, Lemon.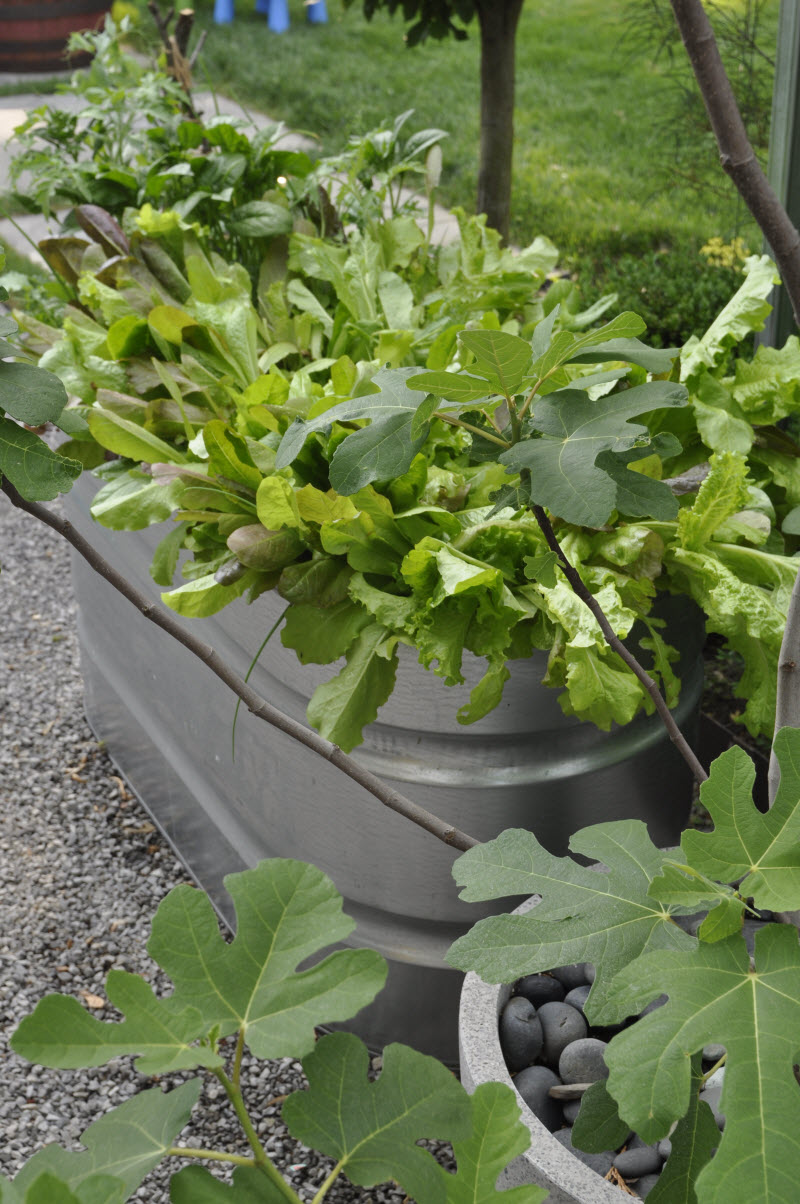 Our stock tank is planted with a lettuce mix, spinach, and summer onions. We have been having some amazing salads for a few weeks and cannot keep up.  Our Chicago Hardy Fig is in the foreground, which was wintered outside and is doing great.  Our back patio space is always a work in progress, but some time this summer will share the whole space.