This weekend went by quickly, but we had a really good time. Friday afternoon we went to the Springfield Antique Show. Normally we are there when the show opens at 7am, but had to make it an afternoon visit due to client work. There were still great deals to find which included a lot of stuff for the house and a few items to re-purpose for design projects (or even my own landscape).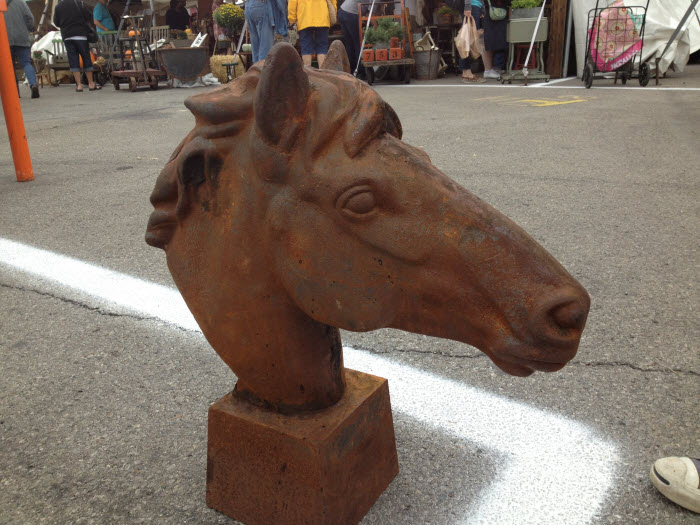 I purchased this horse head which I plan to have a cut limestone base created for it. Not an antique and even sold at a few booths, but I think would look amazing in the landscape so why not? I also got three antique iron wagon wheels (just the metal circle not the interior wooden spokes). I plan on mounting to bases and placing throughout a landscape – photos to come on that one.
On Saturday we went to the Country Living Fair at the Ohio Historical Society. This was my first year visiting and was amazed at the size and variety of the vendors. We walked away with one purchase, but had a great time listening to the speakers and walking all the booths. Here are some highlights.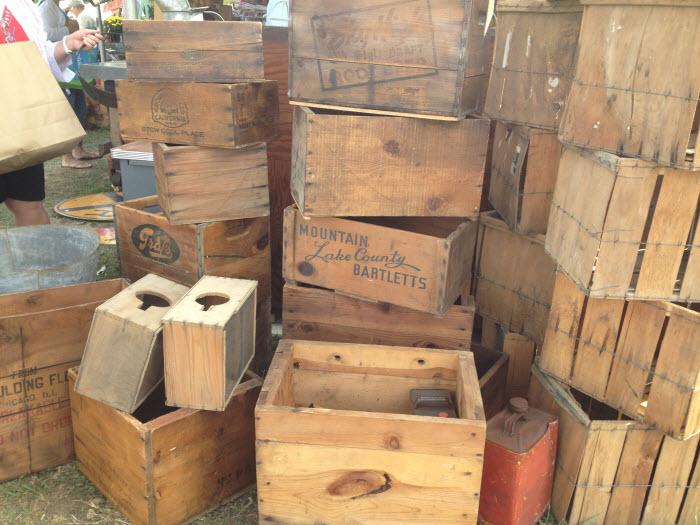 Large collection of wooden crates. Some would great planters, others are just neat to look at in mass.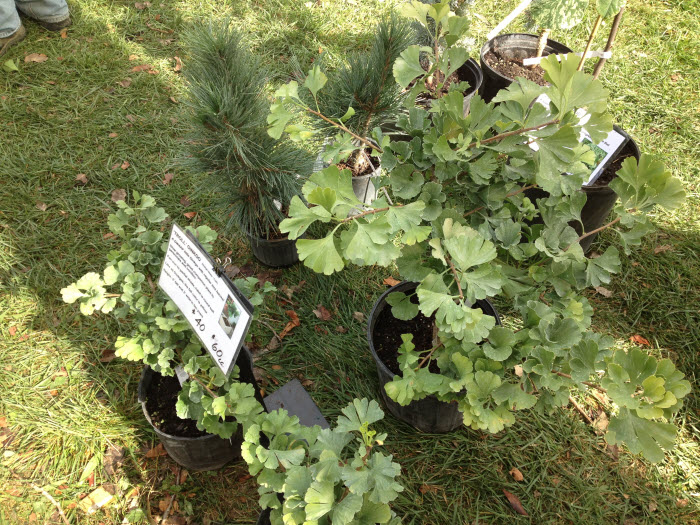 This was a local Central Ohio grower of unique and unusual trees. They had amazing varieties that you don't typically see used in every landscape, including multiple varieties of Ginkos. I plan on visiting their nursery sometime this fall to see what else they have.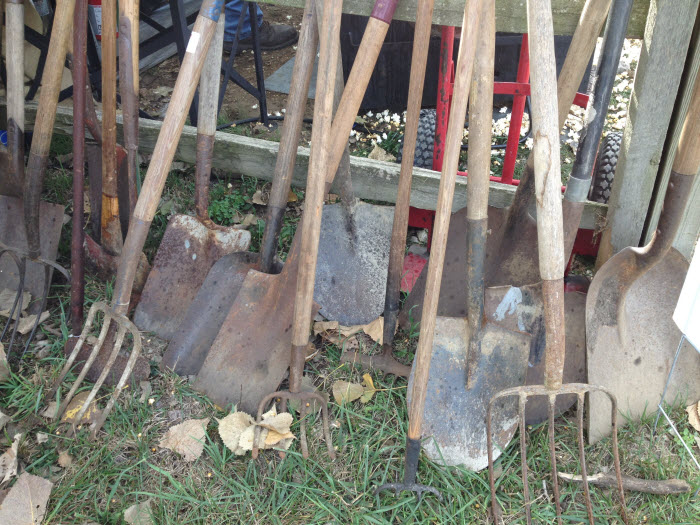 Collection of old garden tools, this is what the inside of my shed looks like.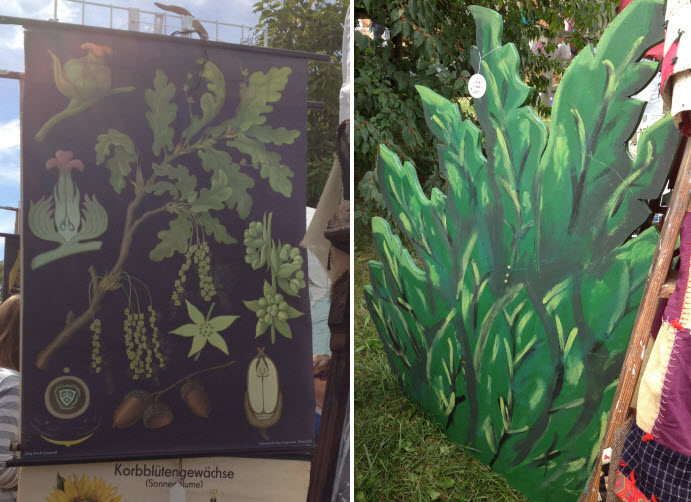 There was a booth that included amazing old school botanical prints and maps. Prices were in the $250 range, and I seriously thought of getting this one for home. I also so this set design shrub that made me think of an idea for garden art, maybe this winter I will give it a try.
James and the giant chicken, how could you not want your photo with a GIANT chicken?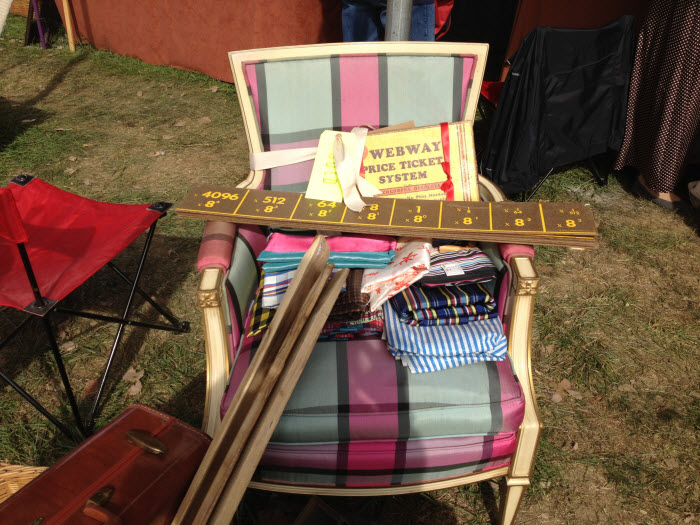 This chair was our purchase at the Fair, mainly my wife's choice. I guess she has good taste because carrying it out we got a lot of complements.
Next year I am going to research getting a booth for McCullough's with garden antiques, unique plants and Red Twig Farms' collection of ornamental branches (will need to explain that in another post). Over all a great weekend and will be busy enjoying this week as the last of summer! Still working on more Belgium/Netherlands posts – those will go on until the end of year.