I am not sure if I have talked about our farm venture before on the blog or not. It is called Red Twig Farms and currently consists of 12 acres of land that we are growing an assortment of flowers and ornamental branches to sell both wholesale and locally. We are in our first season of production for ornamental branches and are preparing to get information out to local and national vendors about our assortment. This has been a wonderful venture for us since it allows us to really grow and nurture plants and create a new brand. Here is a little look at what we are working on for Red Twig Farms.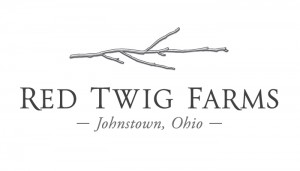 The logo was designed by a local designer that is a friend of my wife's and often does some of our design work for McCullough's Landscape. She is an amazing designer and has an equally talented husband that is also a graphic designer. She did our Holiday Book last winter.
We just had business cards printed and were heavily influenced by these cards found on Pinterest designed by intrabang for Taylor Black, a London Jeweler. Our spring production will be mainly cut peony flowers, with 300 plants currently and plans to expand with additional plants every year. We alternated the backs of the business cards with four different Victorian peony illustrations similar to the roses used by Taylor Black. We had these all printed by uprinting, which is a great low cost solution for anyone needing cards/flyers etc printed.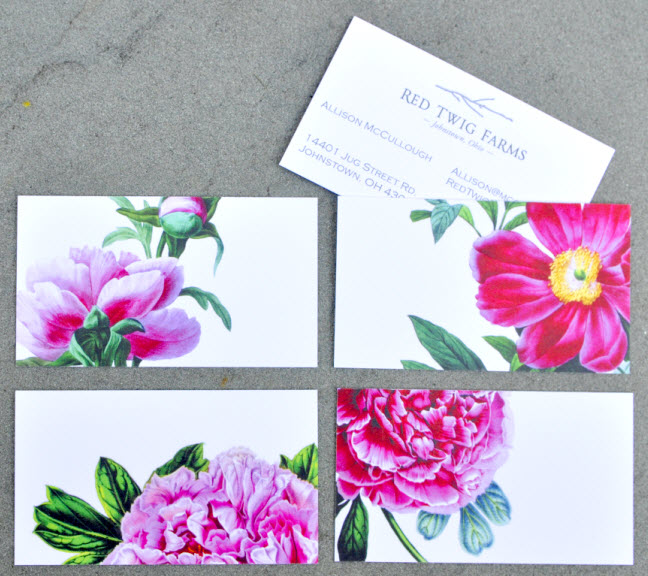 We are also working on a product catalog for the ornamental stems that we will have available this fall/winter. We plan on having it printed by Magcloud and packaged with additional ordering material. However, it is still a work in progress, but here are some images from the photo shoots we have been doing.
Above is a selection of the dogwood stems we will have available. They come in three main colors; flame, burgundy and yellow. We will also have three colors of contorted willows available; black, crimson and yellow. You can see how these types of branches can be used in the photo below. They are great in holiday outdoor container designs as well as in floral arrangements.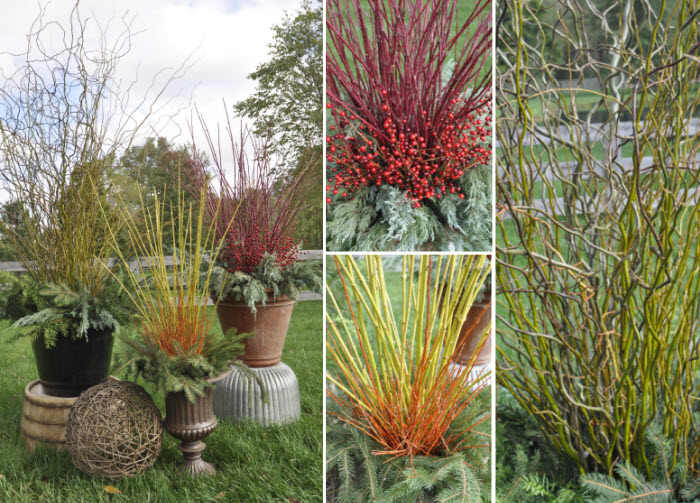 There is still a lot of work that we need to get done for Red Twig Farms. We need to get the website up and running, send out all our marketing materials and there is the constant management of the plants. I will keep you posted on the winter assortment as well as share spring once the time comes. For spring the assortment will include cut peonies, pussy willows and cut alliums.