We are officially on baby watch at the McCullough's with my wife due any day/moment with baby number 2. This has made it hard at times to concentrate with thinking any phone call is The Phone Call so creating blog posts has been difficult. While I continue to be distracted here are some random iPhone photos of what we have been up to the past few weeks.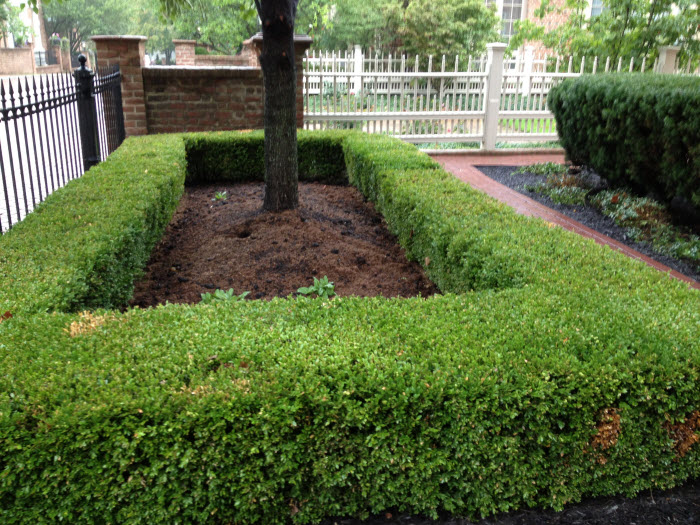 We have a new client that needed a clean up at their house. It is nice to be able to work at getting boxwoods clipped into shape and freshly cleaned beds.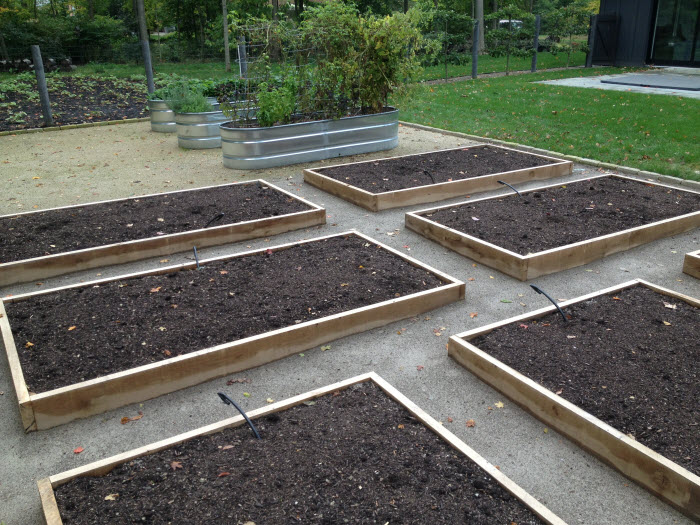 I have shared the stock tank veggie containers at a client's home before, but this summer we have expanded to include additional veggie boxes.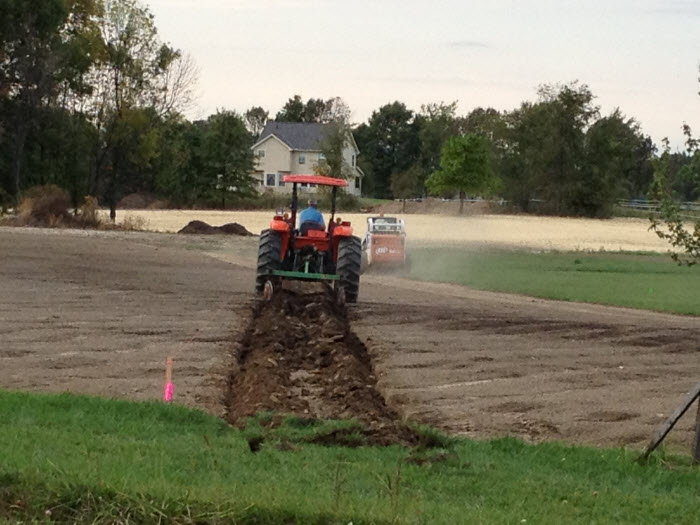 We had a nursery tour in Oregon this August which resulted in a lot of new plants arriving over at Red Twig Farms. This required us to get in the tractor which is always fun.
We are stock piling winter projects, which includes buying used teak outdoor furniture to restore and offer to clients in the spring. This set of Smith & Hawken includes a table, six dinning chairs and two benches. It will be a lot of work in oiling etc, but totally worth it.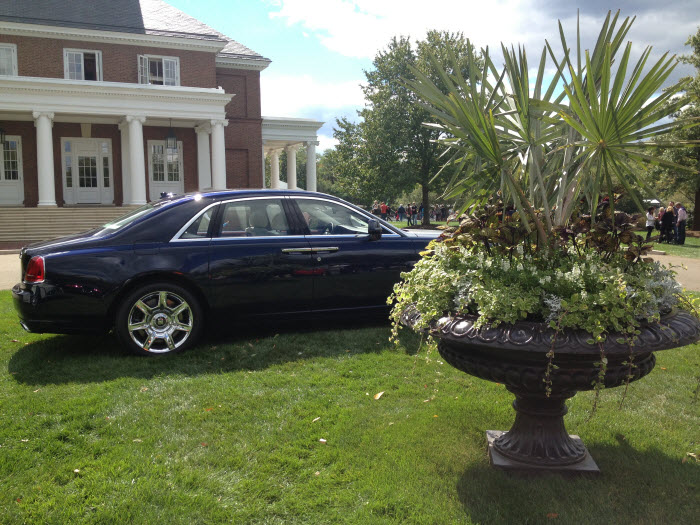 September was the New Albany Classic, which is a charity Grand Prix event. For the past few years we have volunteered time and resources for decorating. The container above has been at our shop for the summer, made a short visit at the Grand Prix and is now at a client's home.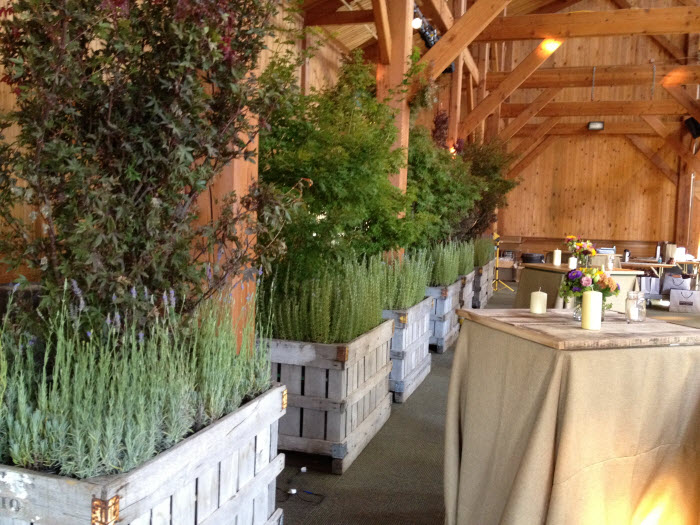 The night before the Grand Prix, there was a donor party. We provided the lavender and maple trees inside the old apple boxes for the event. These were later transported down to the VIP tent the next day.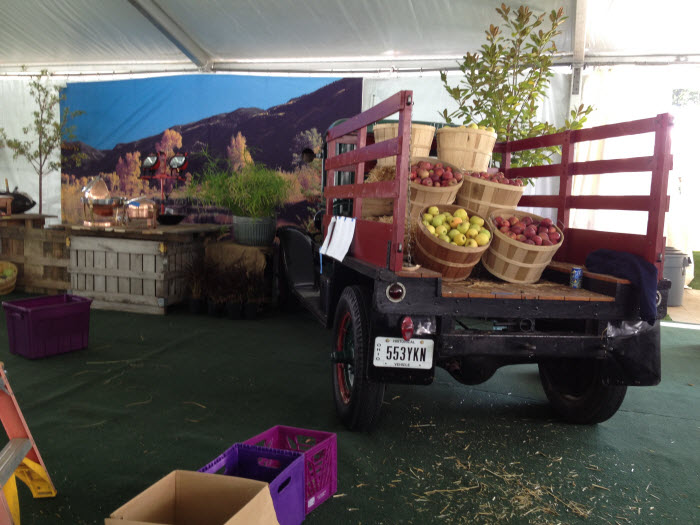 This is mid-set up, but here is our antique truck used as a prop around the food stations.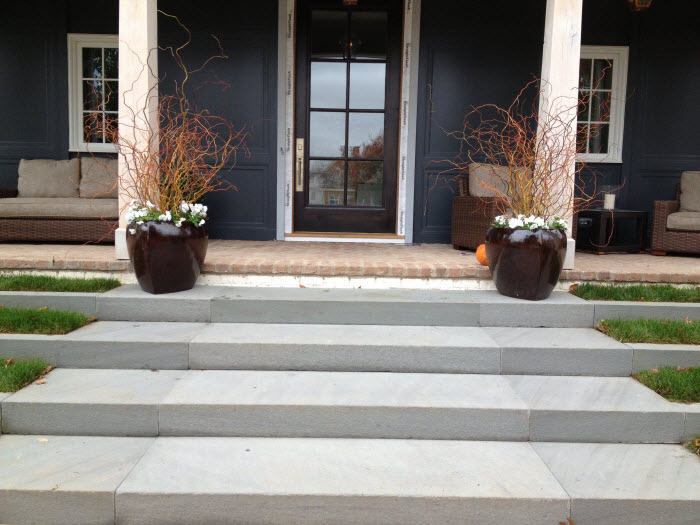 Finally, it is time for fall containers. The two above are for a client's new house that feature our twigs grown at Red Twig Farms.
Quick question, has anyone heard about Moleskine creating photo books? They have not officially released yet, but I am going to try to do a portfolio book. The books are printed with all the classic Moleskine details, which I think would be great for presenting designs. The only issue would be all the images are horizontal. I think it will be worth the time to upload and design and have as something to share with clients. I might also attempt a Magcloud book or Pinhole Press. The long term goal would be to create something via Blub, but would want something way more substantial with case studies, design thoughts, etc. Do you recommend any other options for online printing portfolios?