With Halloween a week ago, I think we are in the safe zone to start talking holiday. All our clients should be receiving in the mail the next few days our second holiday look book. We created the first one last year to get everyone excited for evergreen decorations, explain LED lights and fill the void of us not having a retail space. We did not get much feedback if everyone liked it, but decided to attempt for a second year. This year we published/printed using MagCloud and are really happy with the ease of publishing and the quality of the printed books. We have tons of room for improvement on the design (our favorite designer was unable to design this year), but hopefully the book still gets everyone in the spirit for the holidays.  VIEW LOOK BOOK HERE.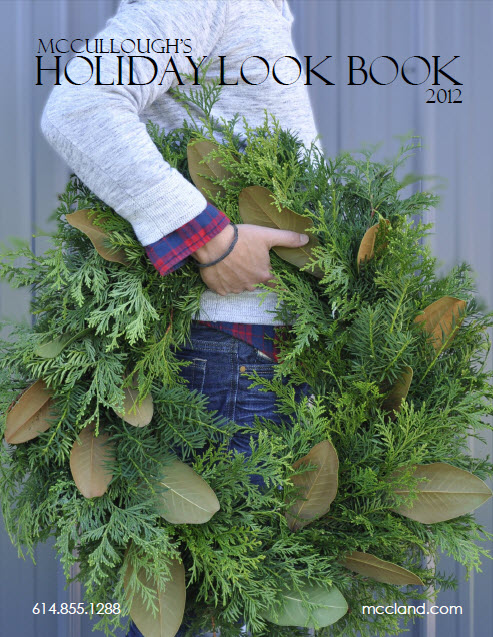 If you would like a copy for any reason, email me your address (nick@mccland.com). We ordered plenty of extras and will be happy to send one your way.
Also, If you are at all interested in purchasing ornamental branches – (view the last page of the look book) we are shipping Red Twig and Yellow Twig Dogwoods as well as an assortment of contorted willows. These are great for outdoor holiday containers, and our branches are all cut fresh and naturally defoliated.