So the end of November and beginning of December were a little difficult around here. We had for almost two weeks were our Website, Phones, Email and Blog were all down at the office. Thank goodness for cell phones and texting. However all is now fixed and lets hope will never need to go through that again. Now that I am back up I will be responding to comments left here on the blog, sorry for the delay
Besides our technical difficulties we have been in full swing of holiday decorating. We have been lucky to have warmer weather for working outside and hanging decorations. However, the warmer weather will turn our wreaths, garland and containers brown  prematurely this season so I need to get photos early this year.
While I go out and take photos here is our house.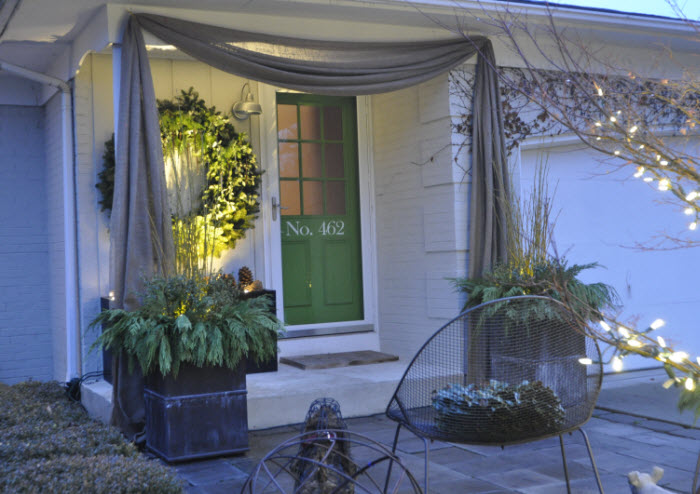 The containers are from Detroit Garden Works and will be going to a client early next year once their home is completed. The yellow twigs where grown at Red Twig Farms, and are the only bunches we had left from the fields. The Burlap swag was a request from my wife after seeing in at Detroit Garden Works a few years ago and she has obsessed over it ever since.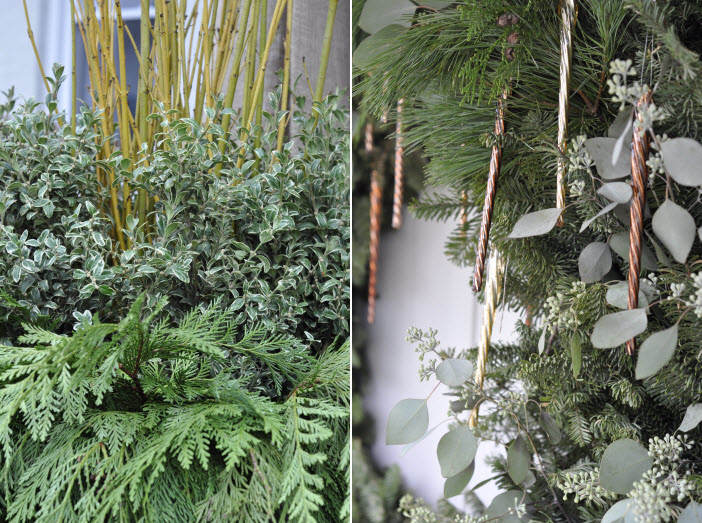 Detailed shots of the  mixed greens in the containers along with the icicles on the wreath. The night we decorated at home was actually pretty cold, so we have about 15 more icicles to hang to fill it really out.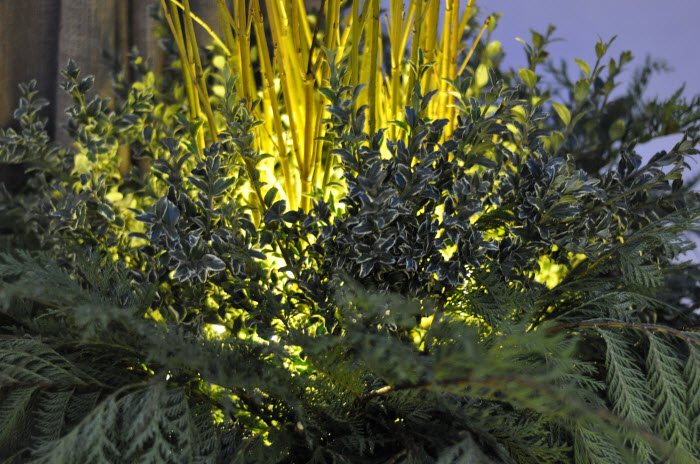 There are lights inside the container that are hard to see since the tree in the front is also covered in lights and casts a bright glow on the whole front yard.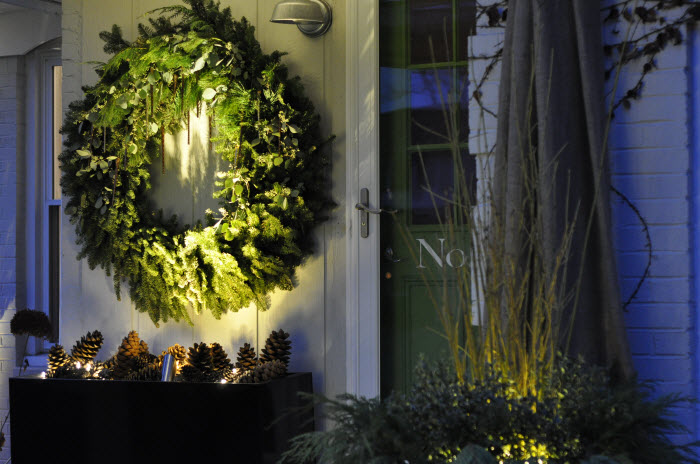 The wreath is up-lit from a spotlight tucked into our planter that is filled with lights and pine cones  We could not add too much inside the container since the wreath is so large. The pine cones were a nice option and help hide the spotlight and cover the soil.