This summer we were lucky to work with some new design clients with a modern aesthetic that I admire in the landscape so much. Their home is situated within woods and is sided in beautiful wood siding and standing seam roof. The homeowner already knew the overall look and feel they wanted and were planning on adding a teak deck to the house with aircraft cabling rails. McCullough's designed and installed the floating stairs, walkways, lighting and pillars.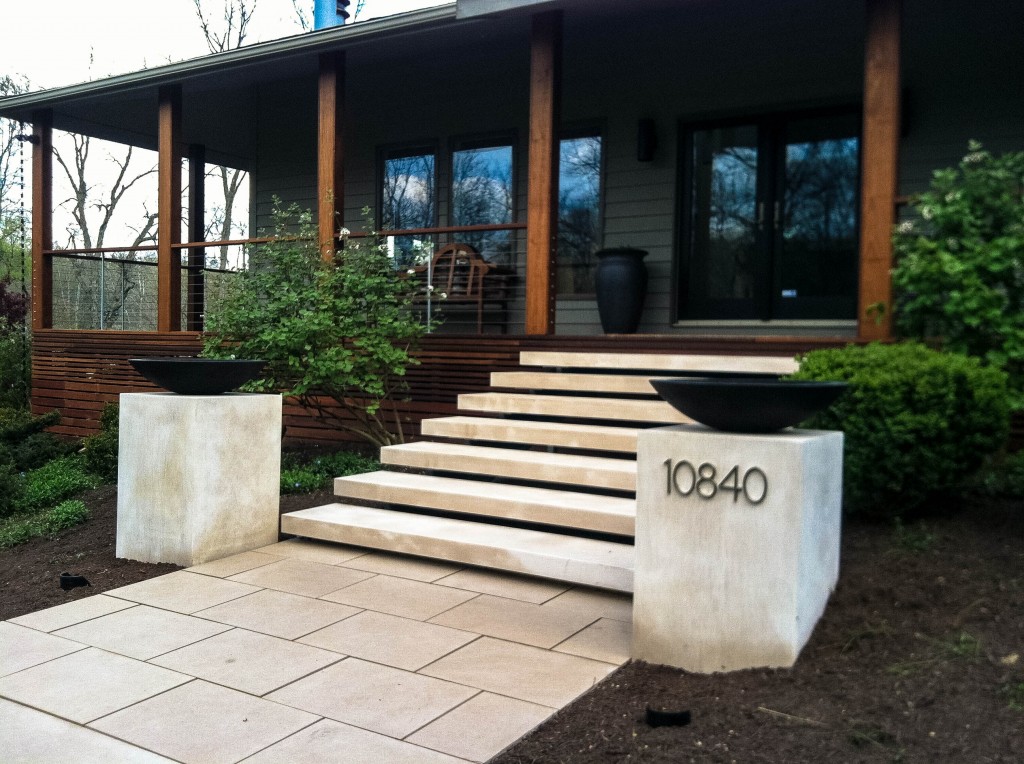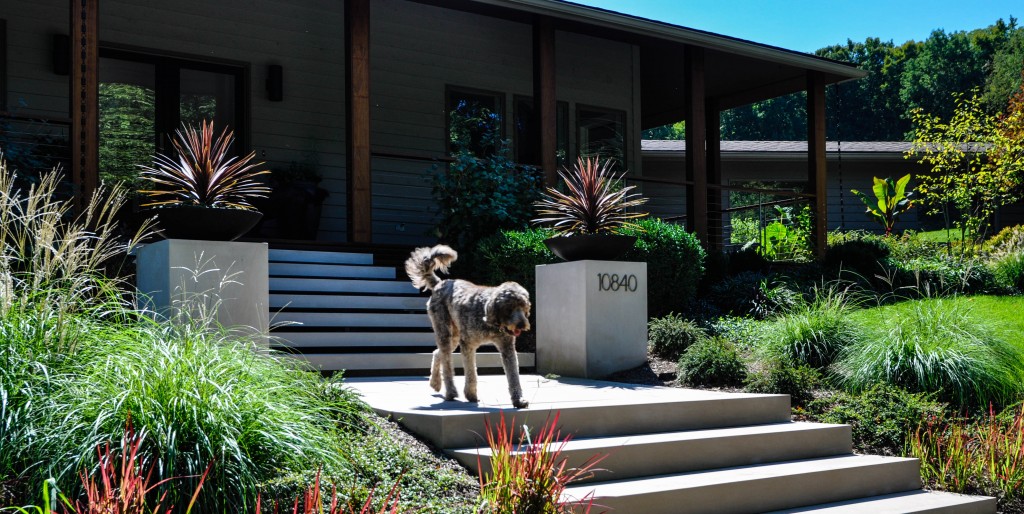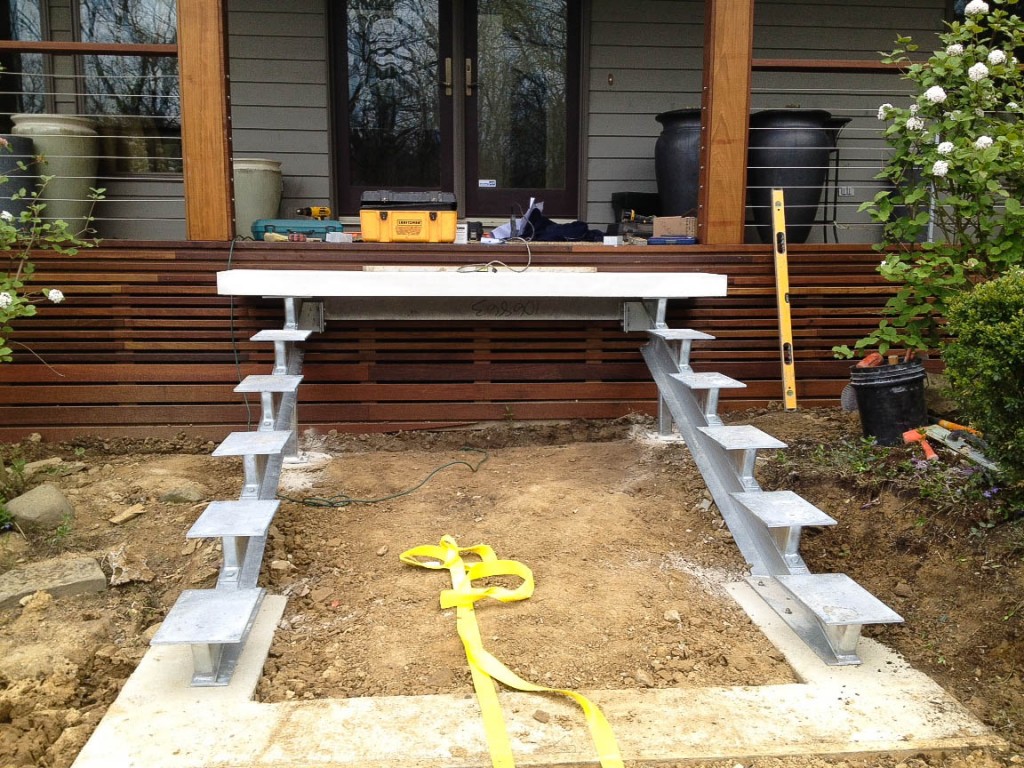 This is the support system we had engineered for supporting the weight of the treads, but also allowed for the framework to be invisible. Each stair tread weighed 500lbs and needed to be placed using a a bobcat.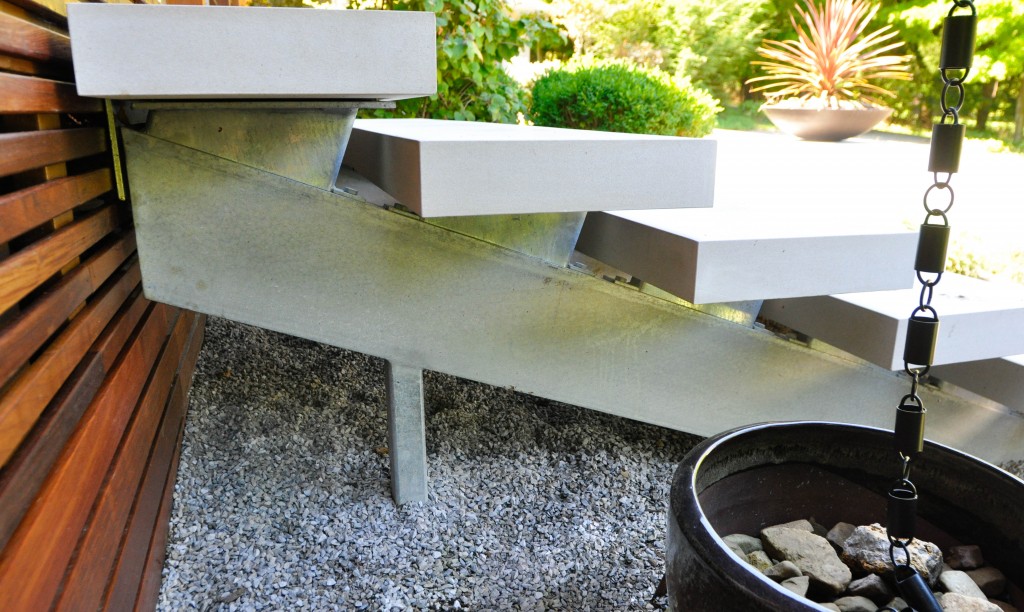 Here is a side view of the finished stairs and how they are resting on the framework. We galvanized the metal to protect from corrosion but also because it looks cool!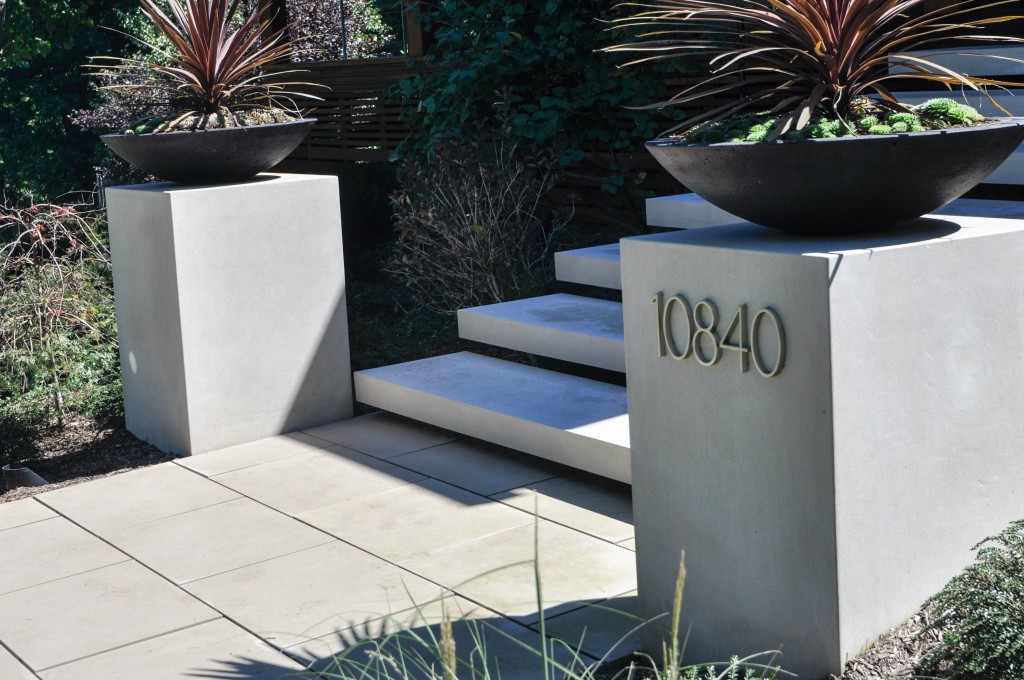 Flanking the walkway are solid Indiana Limestone pillars which weighed as much as a Volkswagen but well worth it…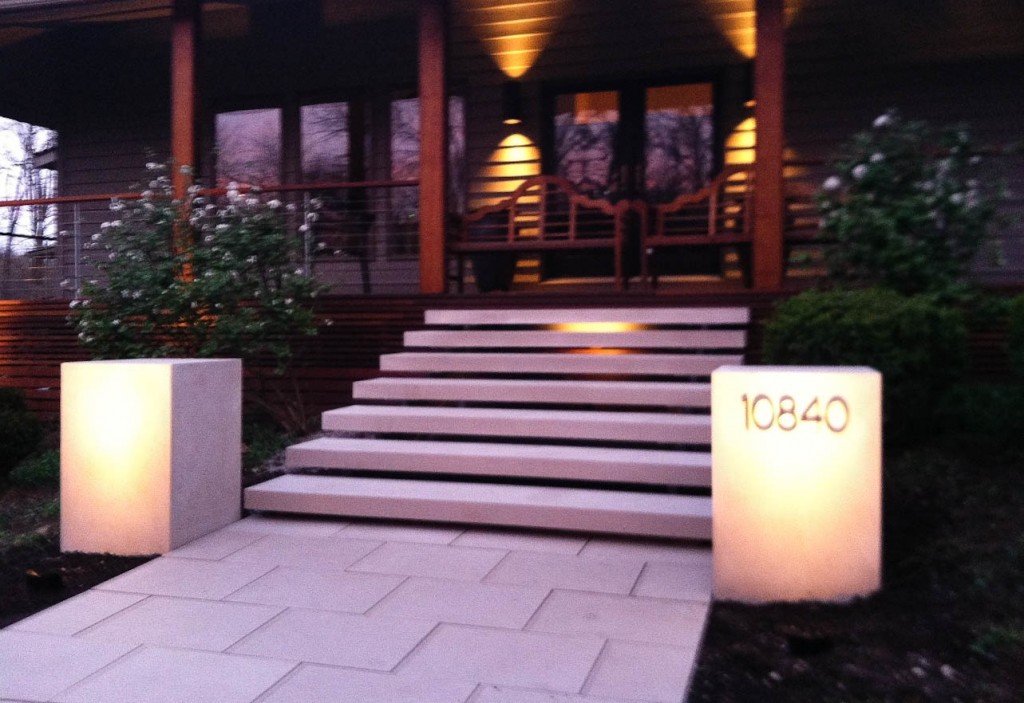 Excuse this photo for being blurry, but wanted to show how the pillars and stairs are lit during the evening. The pillars are up lit to showcase the address, while the stairs are back lit to light the limestone treads. We also installed path lighting from Hinkley Lighting down a side walkway.
This was an amazing project to work on this summer. My normal projects are focused on Georgian homes, soI very rarely get to do the modern design projects that match my personal design aesthetic.