Even though the temperature is less than 10 degrees above freezing, the sun was shining to welcome the first day of spring. In the garden there are a few additional reminders that warm weather is right around the corner.
The images above are taken on my in-law's new property about a mile from my house. It is a wooded lot that has been untouched for at least 20 years, which makes finding these snow drops a special surprise. Over the next few seasons we will get to see the other wonderful plants hiding. The back of the property has a grove of maple trees that a neighbor has tapped for maple syrup.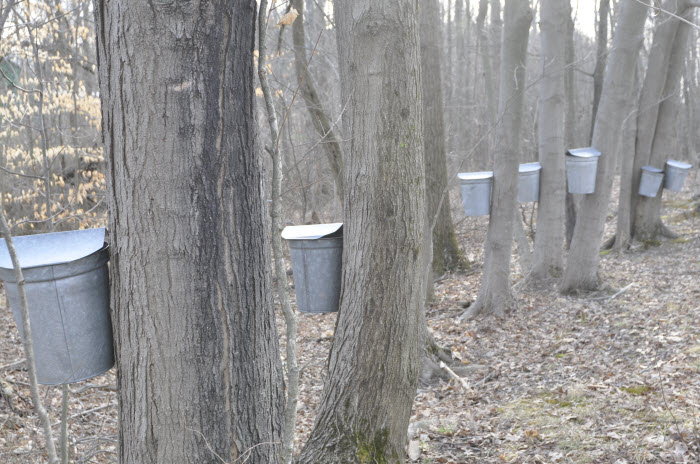 Photos of the work on this property will be numerous over the following months/years as we develop the gardens and restore the woodlands.