The summer annuals in the nursery are almost spent for the season. Last week I did a quick run through clipping just about anything that had a bloom left and gave to my wife for an arrangement to showcase the last of the blooms. I hope to get at least one additional arrangement in this year using our Dahlias, it feels like it just flipped from summer to fall. Next year I will be planting more cutting flowers in containers to have for weekly arrangements.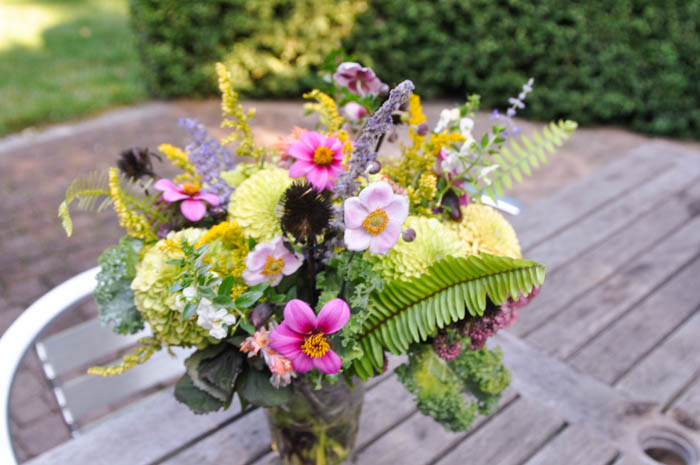 One of my favorite in the arrangement are the Green Envy Zinnias. We grew these from seeds purchased from a vendor at the Nashville Antique and Garden show, D.Labdreth Seed Company. They mentioned you would need to cut the flowers early in the day of the bloom or the color would fade. I am happy to say we did not and they were still a beautiful color after a week plus of blooming. They also turned into wonderful dried flowers at the end of their bloom. We ran into the same vendor this weekend at the Country Living Fair and were able to share photos of the seeds and pick up a few more packets.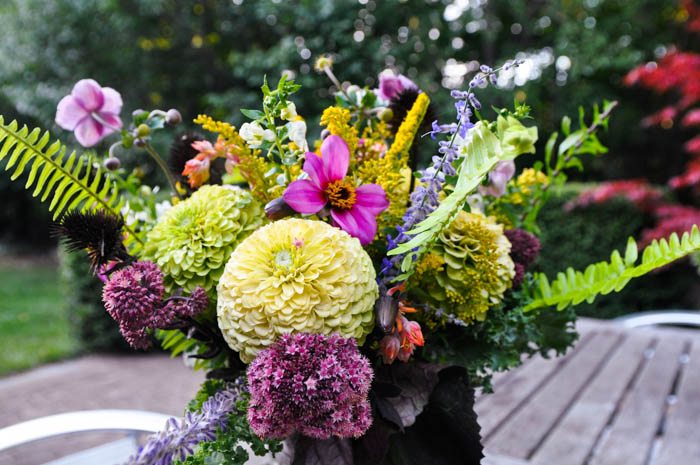 Here is a breakdown of the blooms included. There are some more random greenery added that I did not ID below, Kale and the leaves of Ligularia.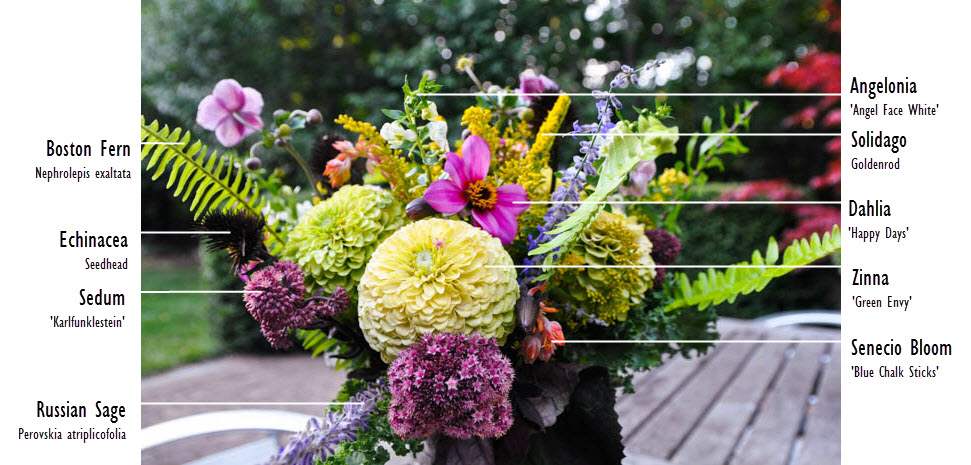 What is blooming this September in your garden?