Back in June I traveled to Rhode Island to give a talk at Blithewold Mansion in Bristol, RI along with Joe and Shari Russell of Russell Tree Experts and Juniper Flower Co. The talk was about how young professionals are forging unique paths in the horticulture industry. It was a reunion for Joe, myself and Julie, the Education Programs Manager at Blithewold. We all attended Myerscough College in England through The Ohio State University.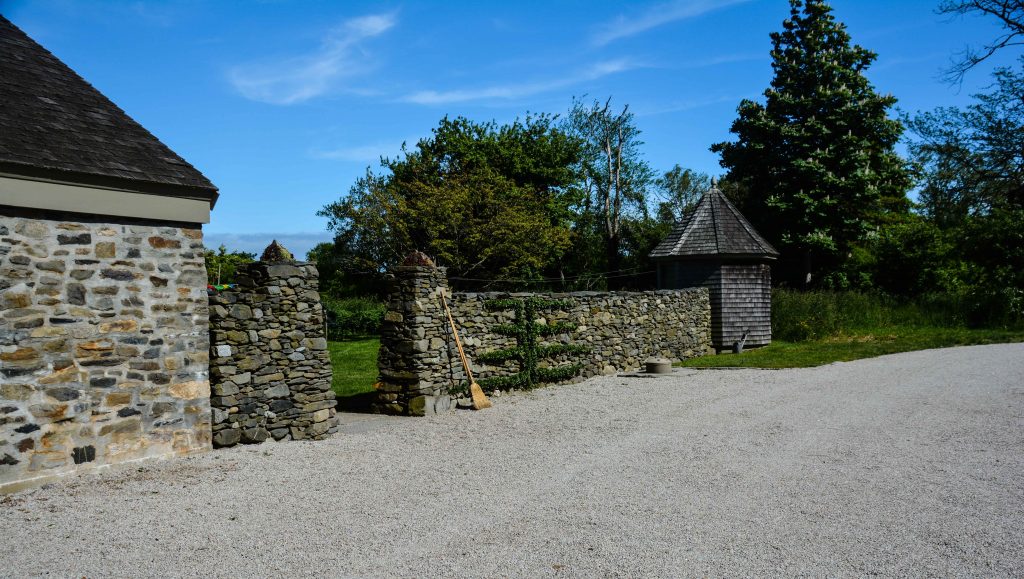 In addition to our talk, Julie arranged for us to have a few garden tours while we were in Rhode Island. It was a great time reminiscing, meeting new friends and touring some iconic gardens. One of the gardens we toured was Sakonnet Garden, the personal garden of John Gwynne and Mikel Folcarelli. Odds are you have seen photos of this garden in magazines, social media, Pinterest or in books. It is a place that slows you down, brings you into the immediate surroundings, and forces you to look at gardening differently when you finally reemerge.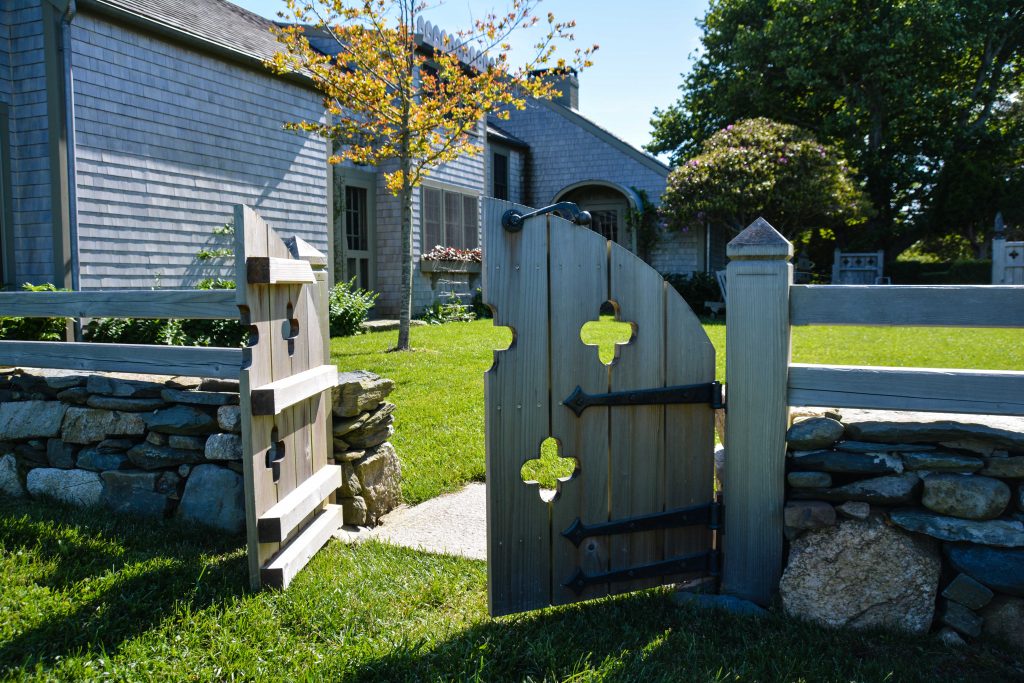 The garden immediately surrounding the home features the traditional productive garden zones for edibles, dinning, and relaxing. But, beyond those areas is a collection of garden rooms taking you through a circuitous walk from one space to the next, each with its own mood, palette and element of unexpected. Then you move into the next space, you almost completely forget where you have been or seen and are uninterested in what's next until you have fully absorbed the current space. Enough with my attempt to vocalize the experience, on to photos which do the garden way more justice than I could.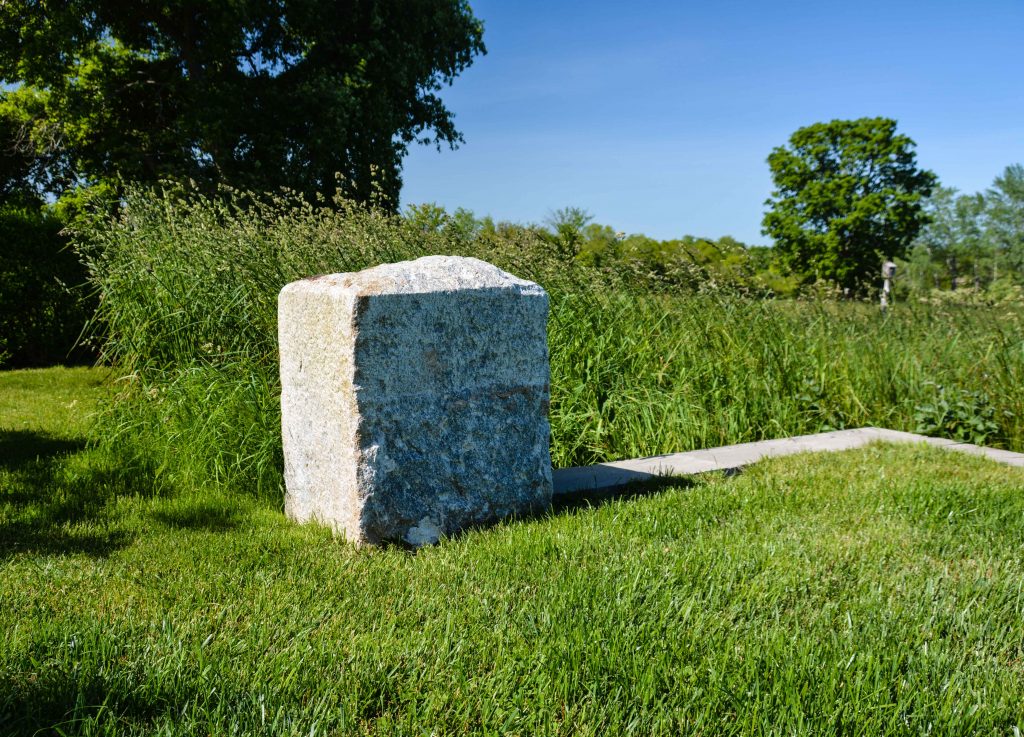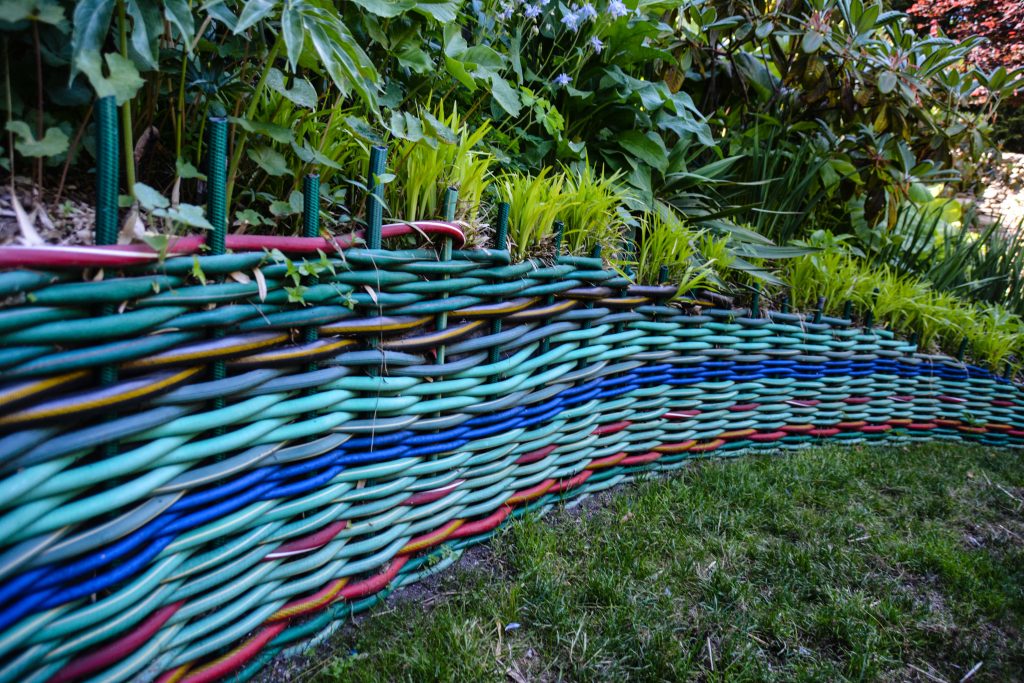 The retaining wall was created weaving decommissioned garden hoses.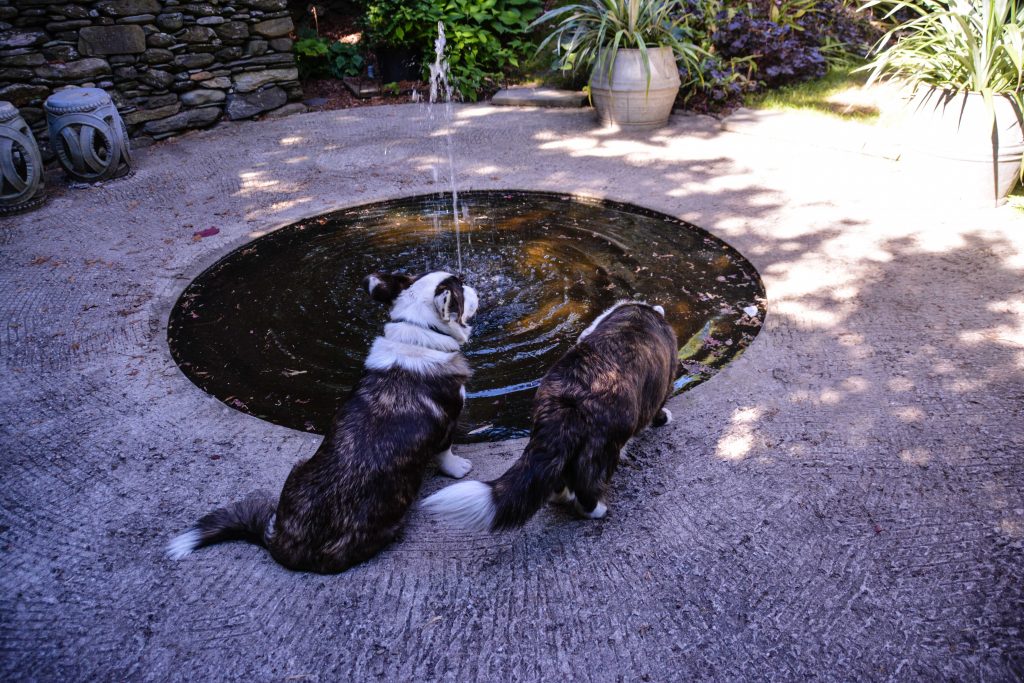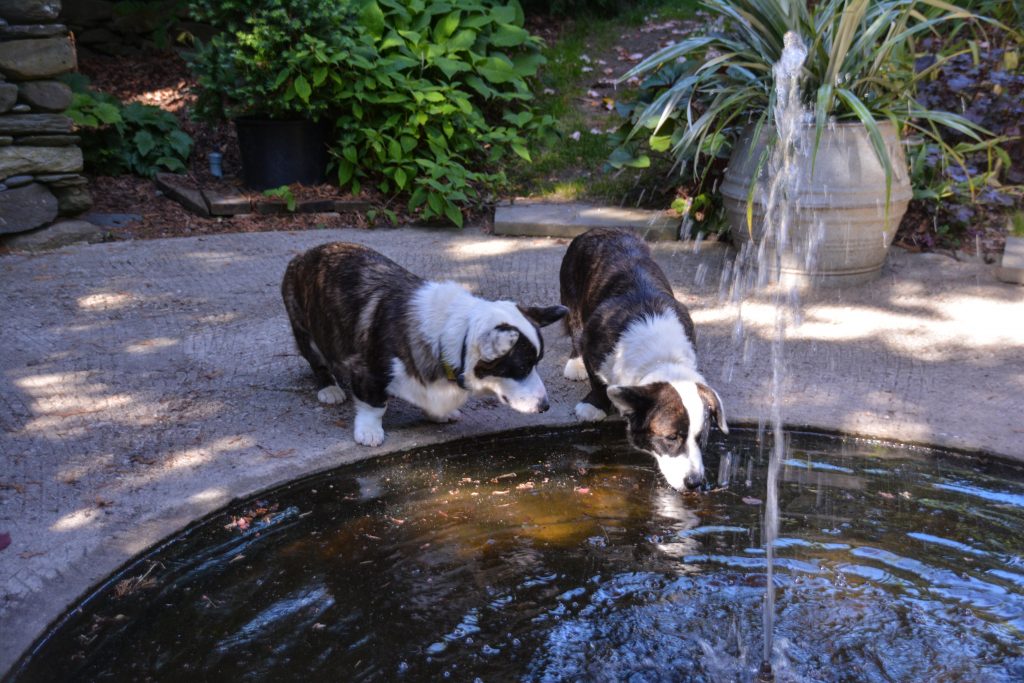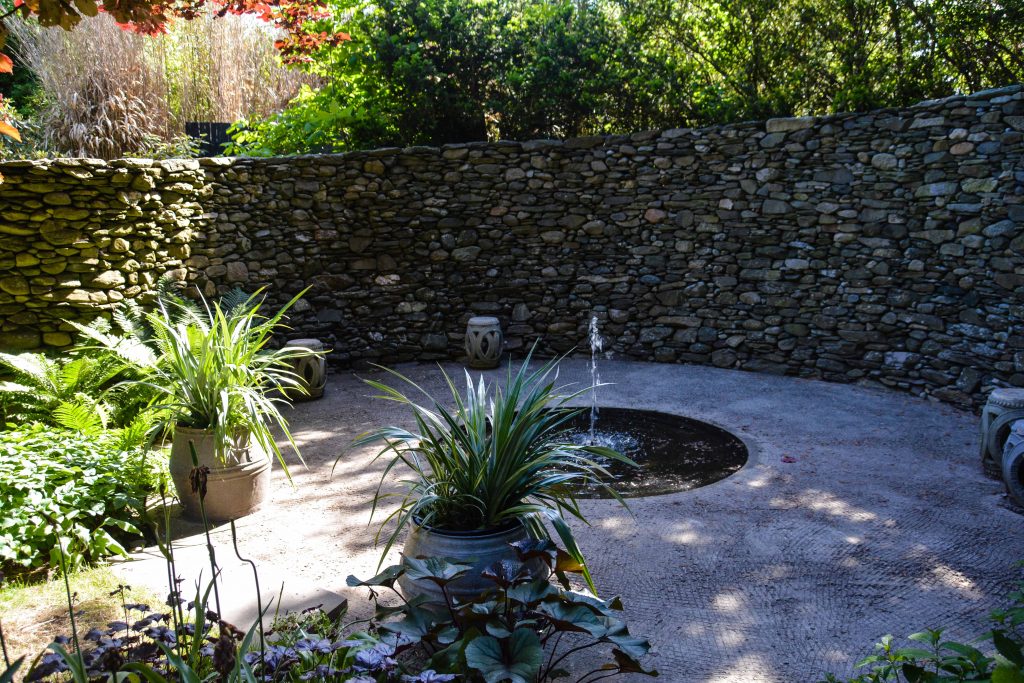 The texturing surrounding the circular fountain replicated the grooves of old mill stones.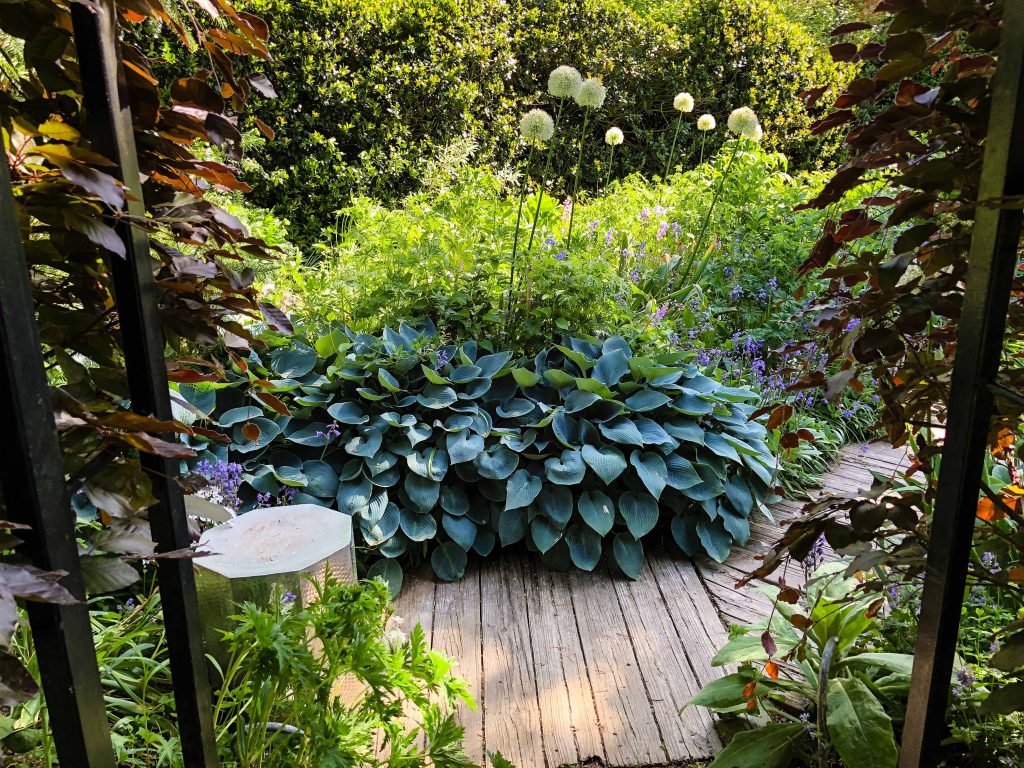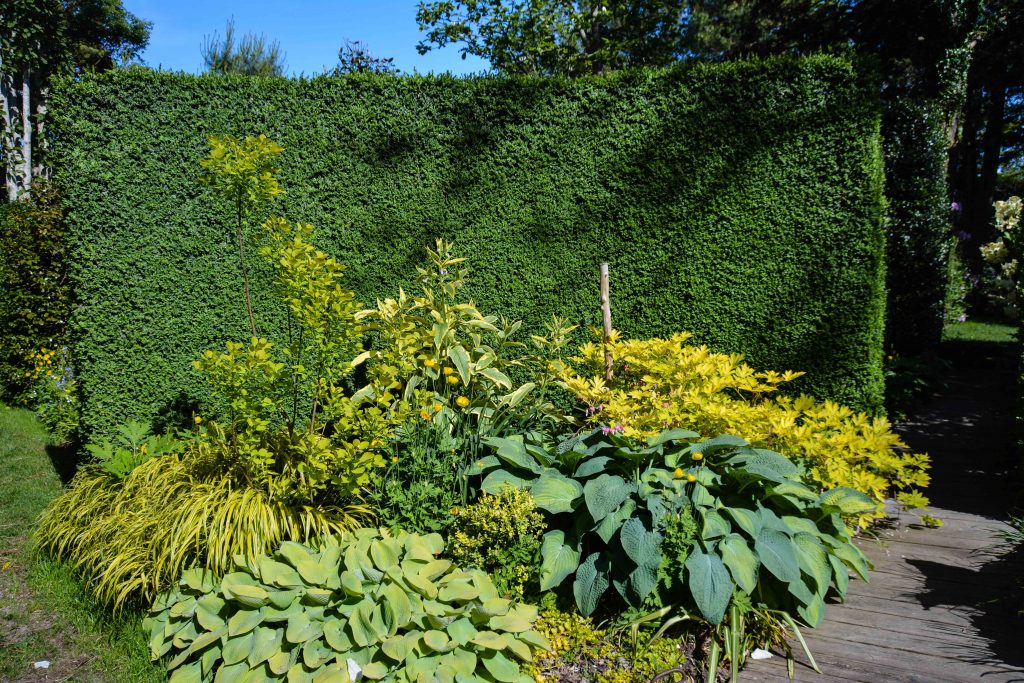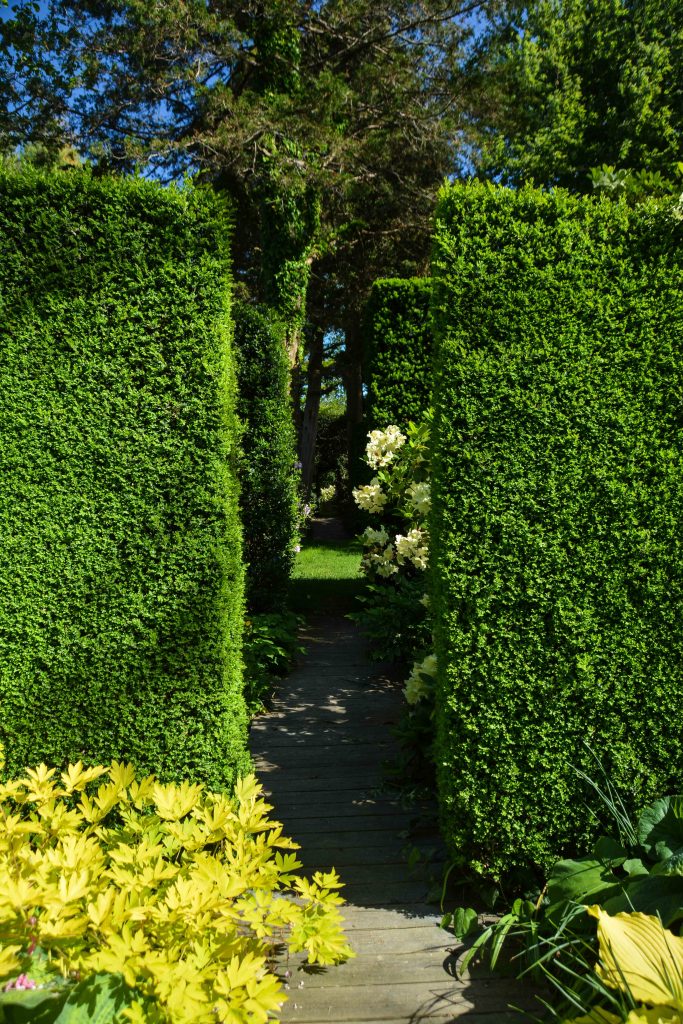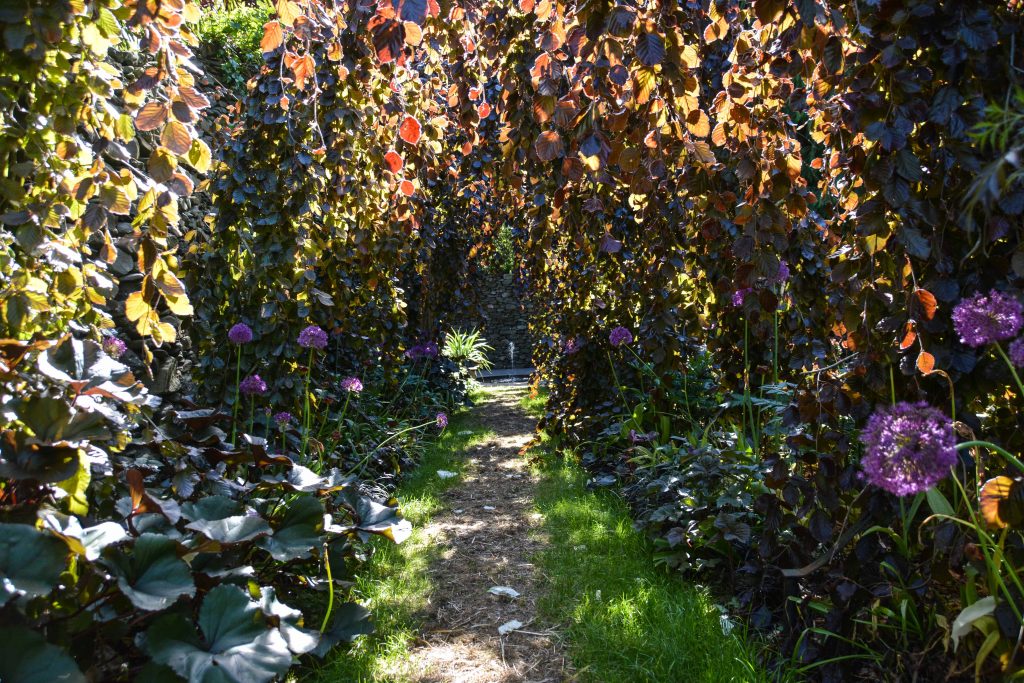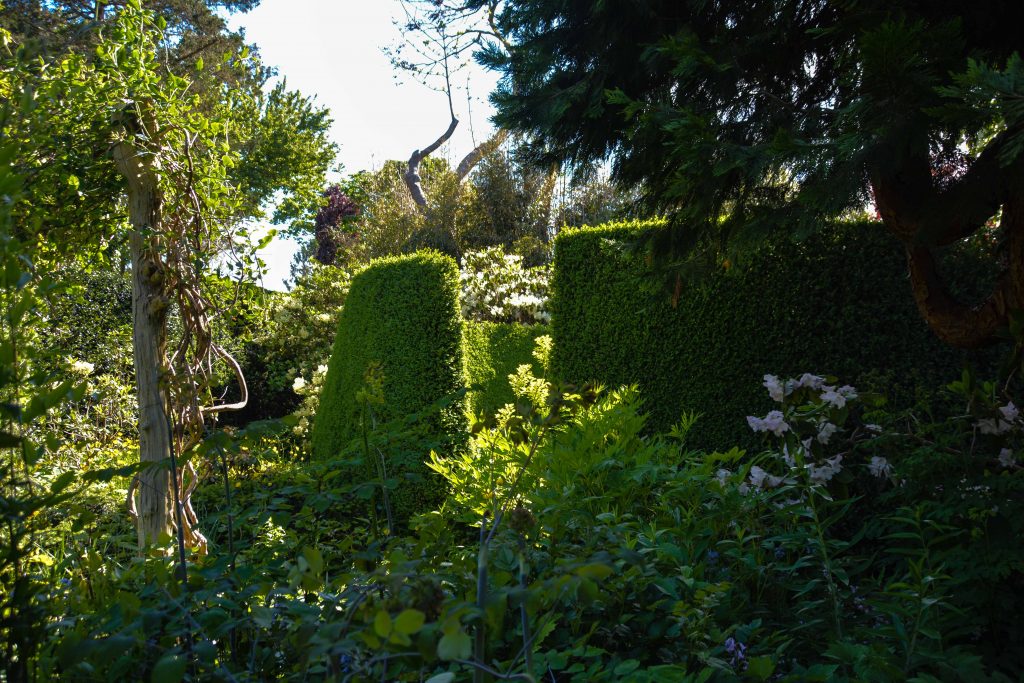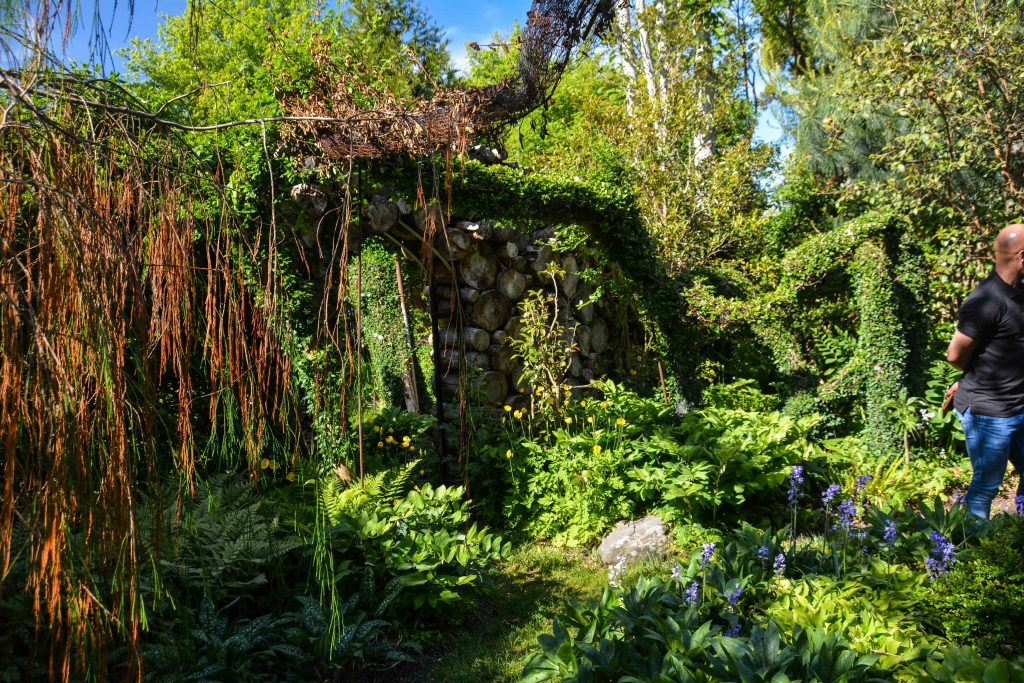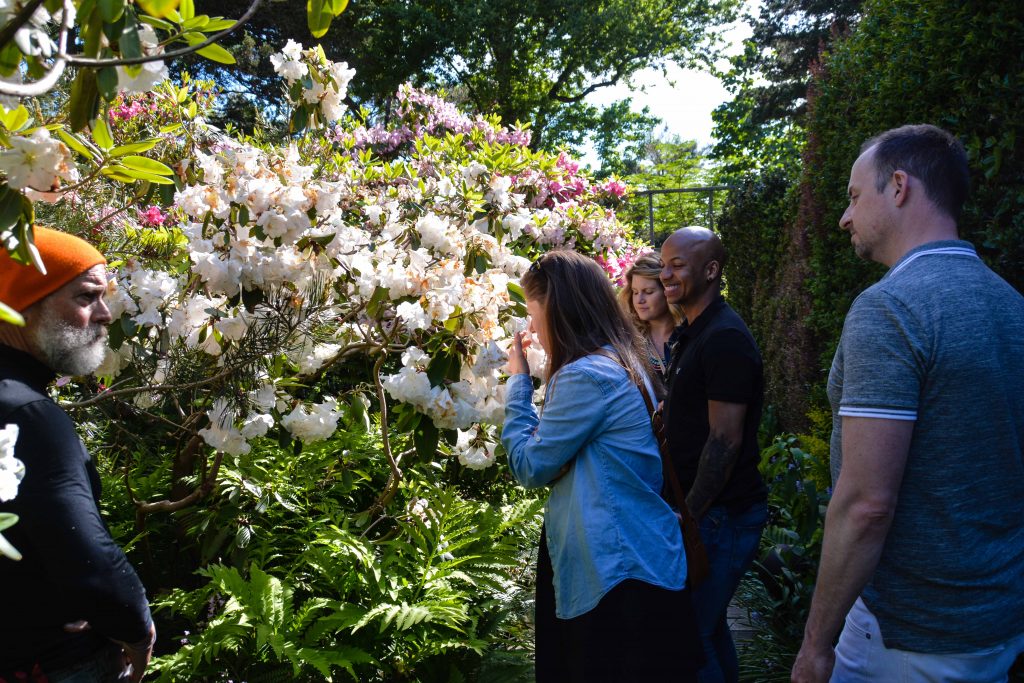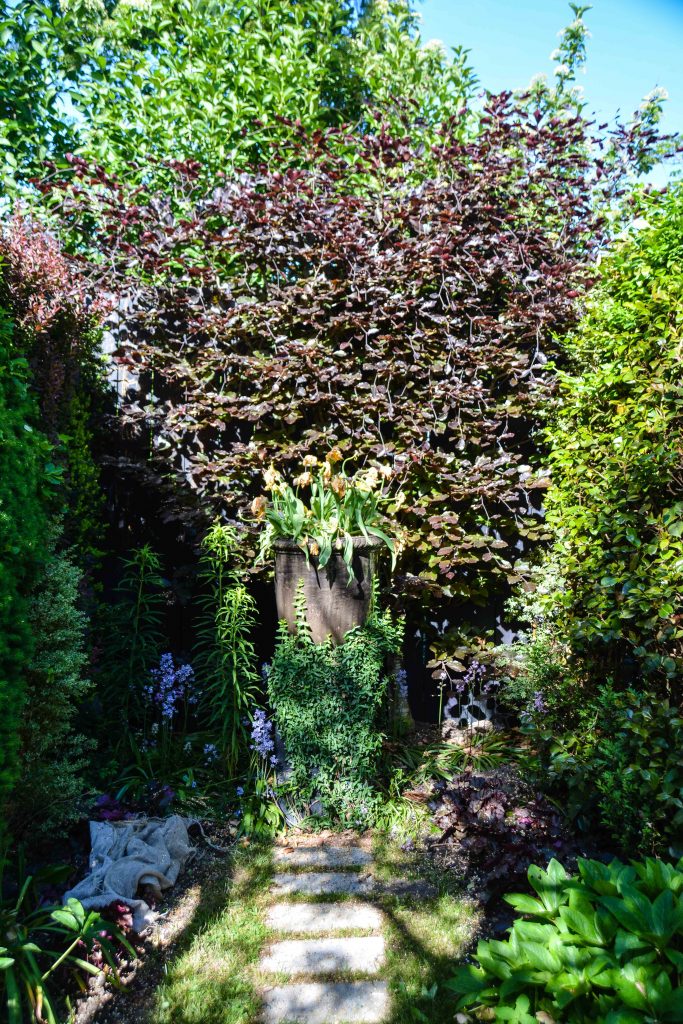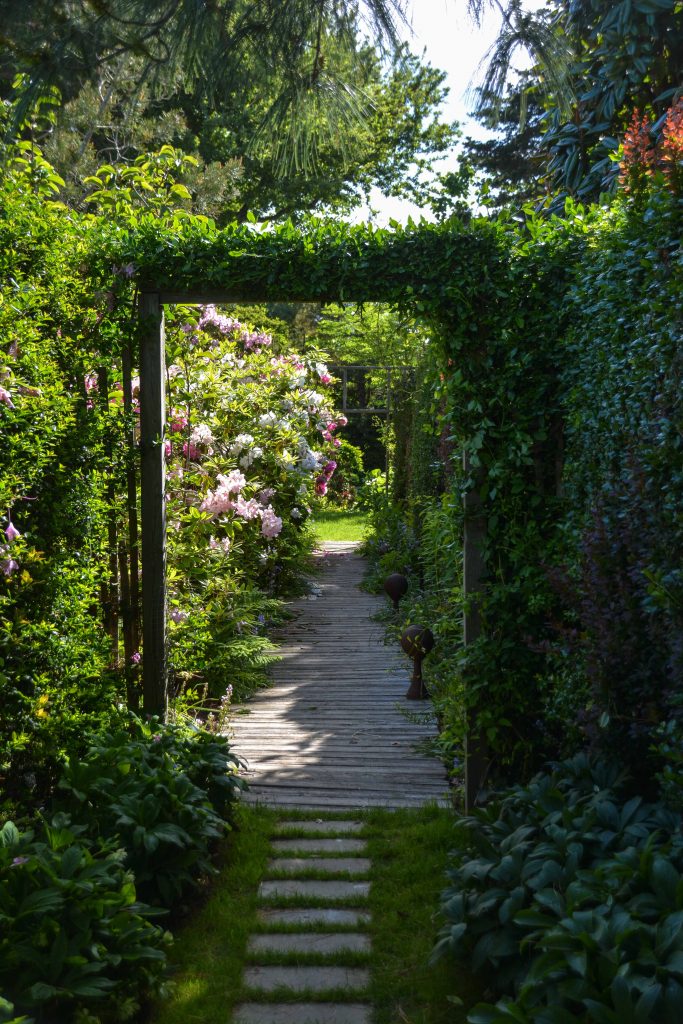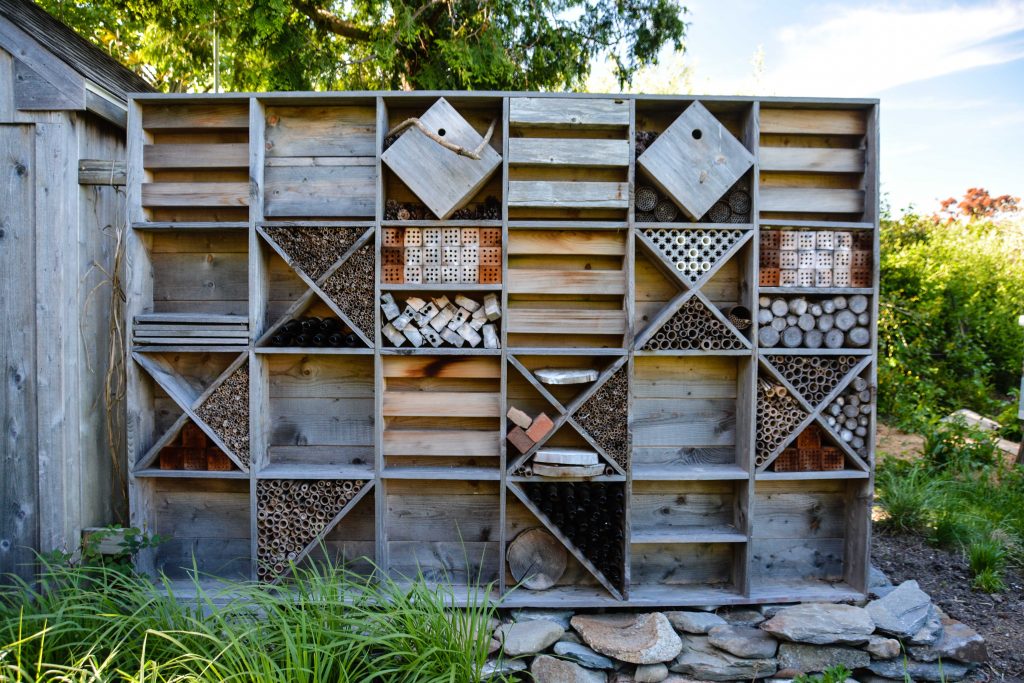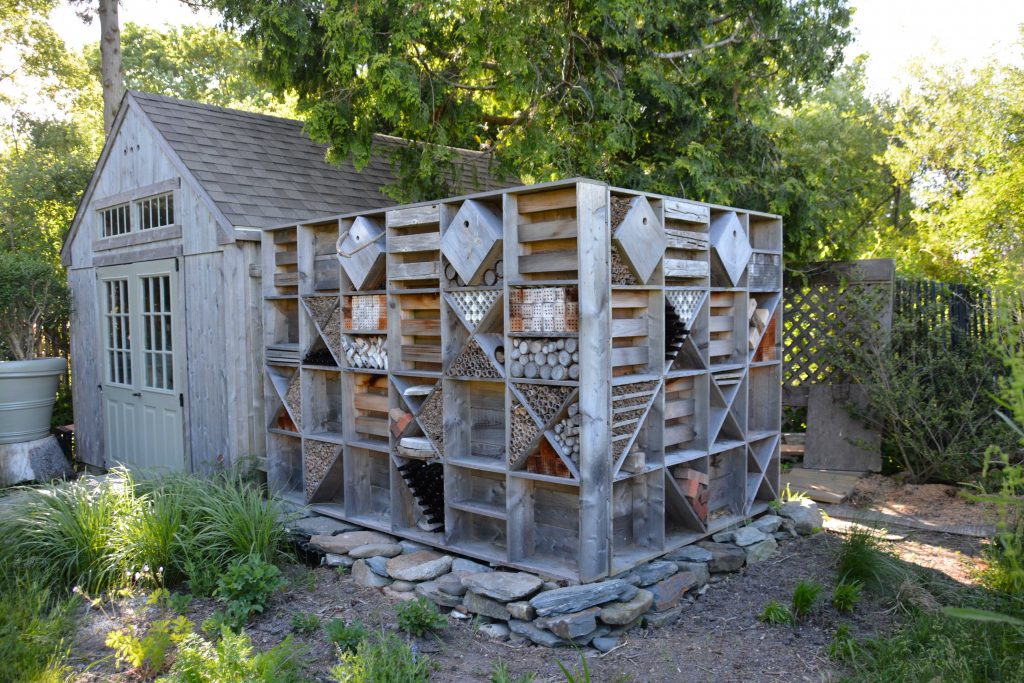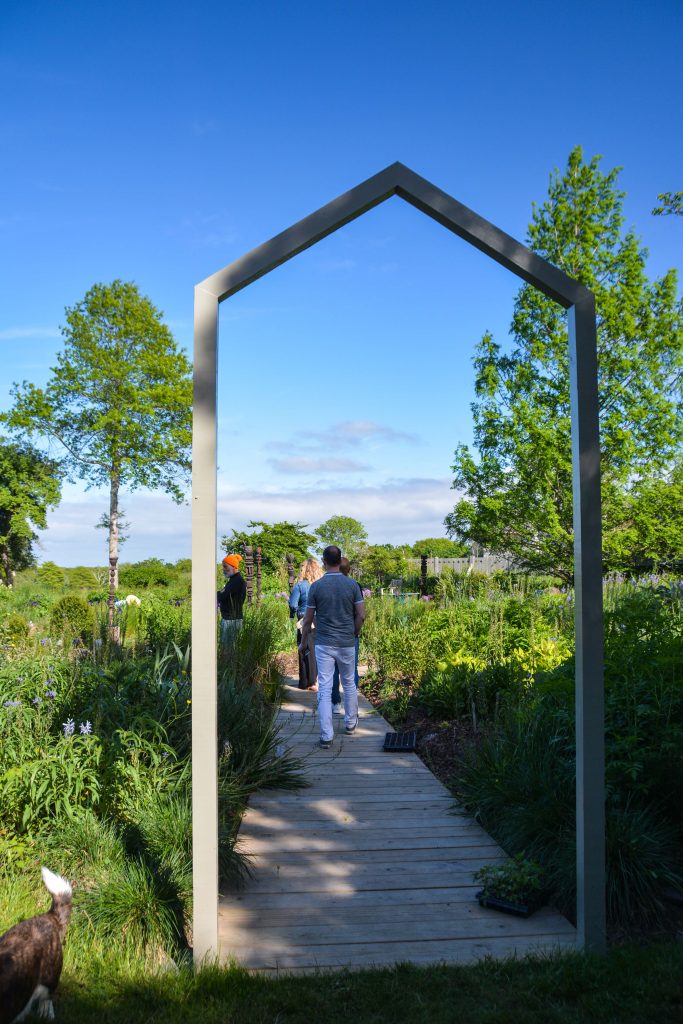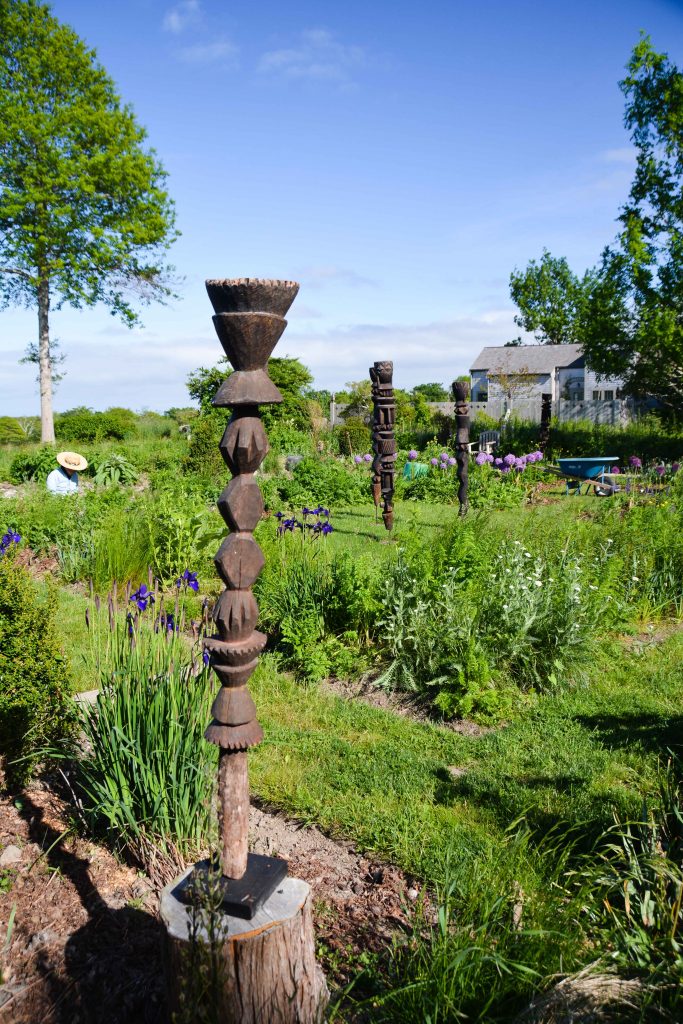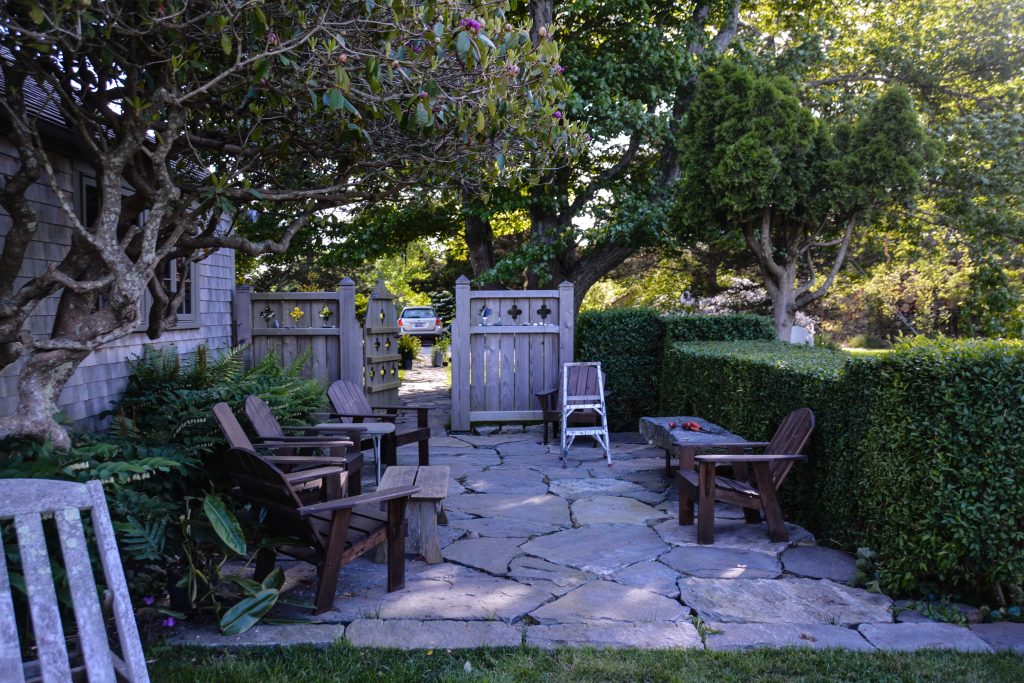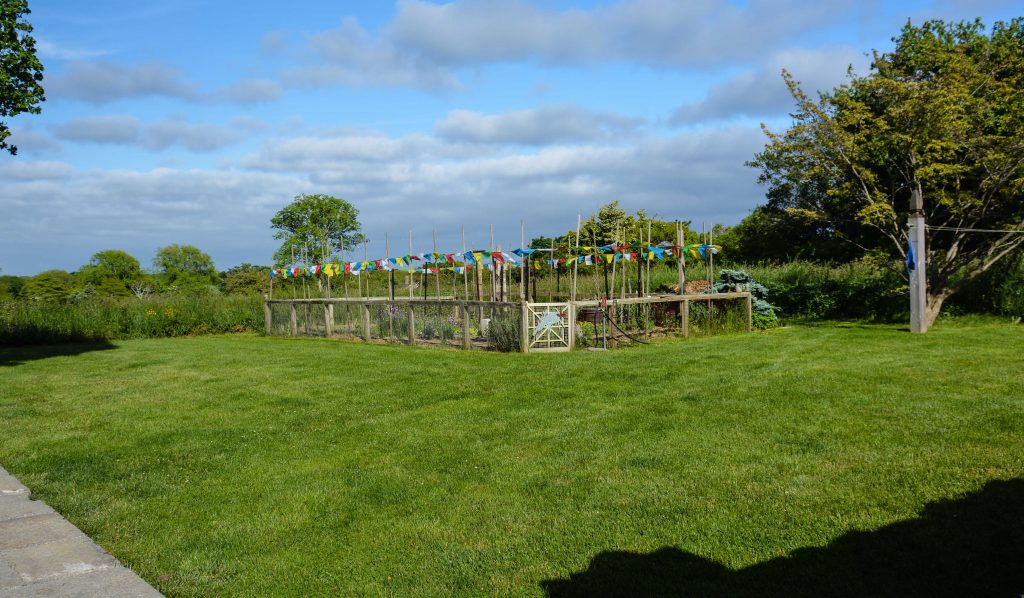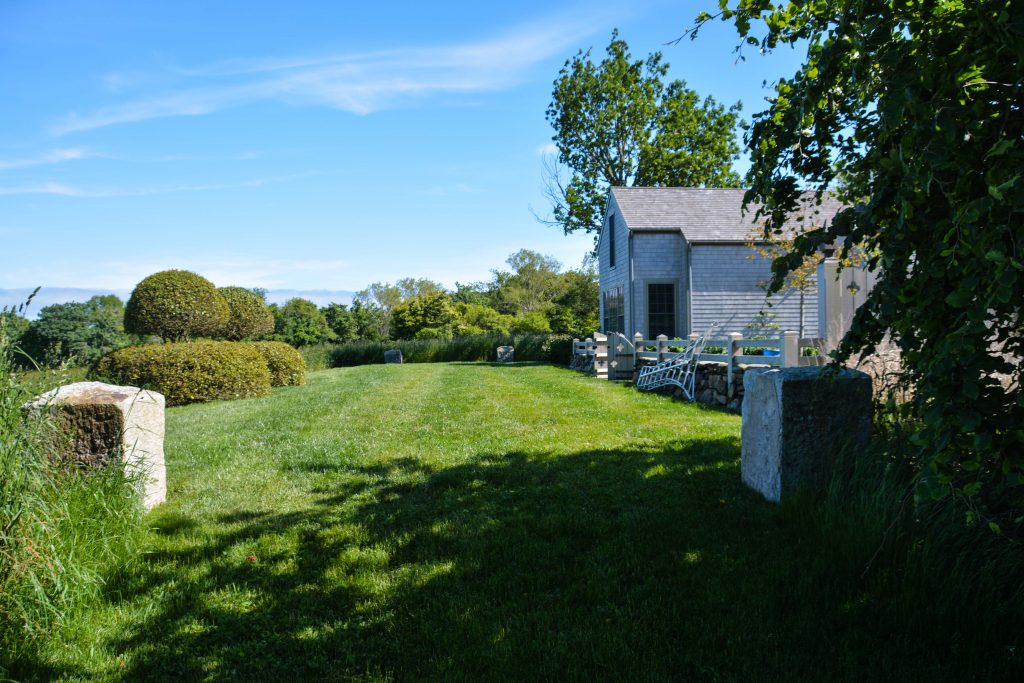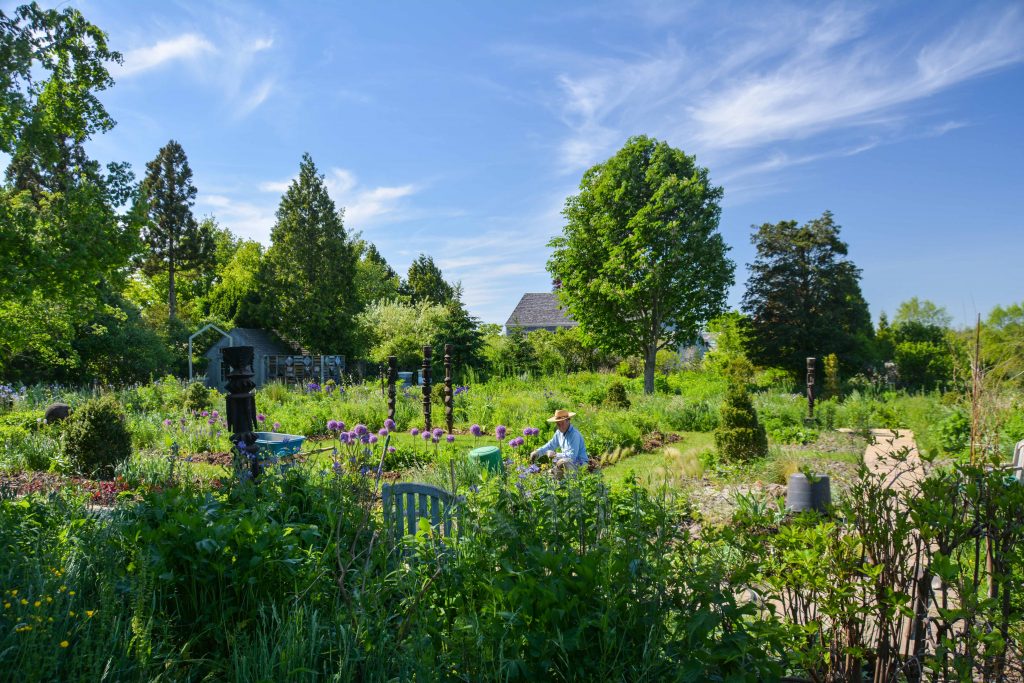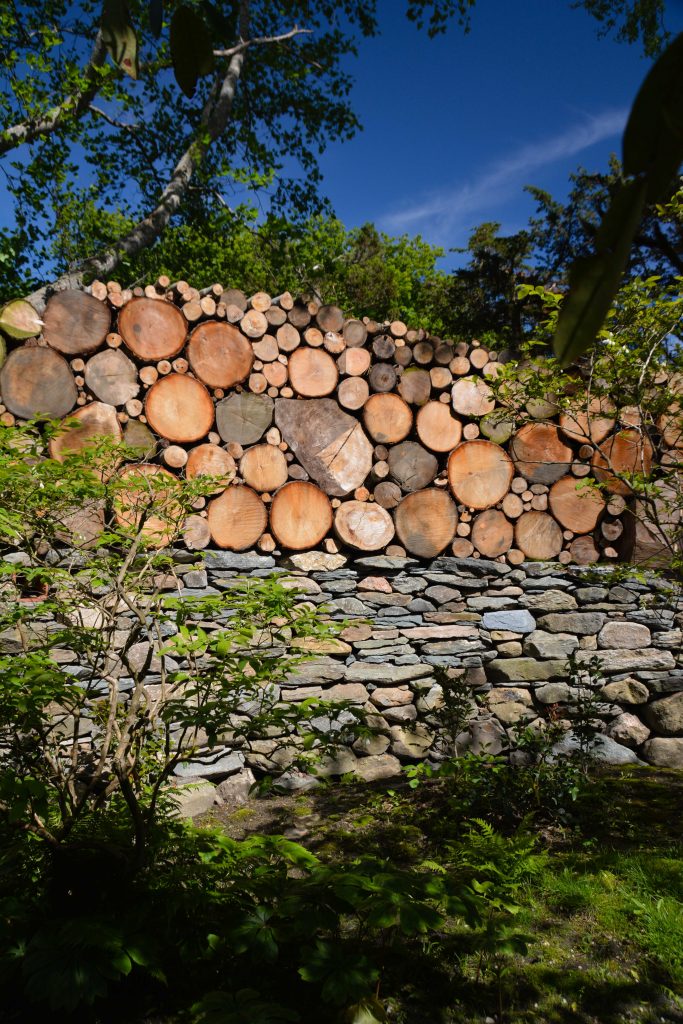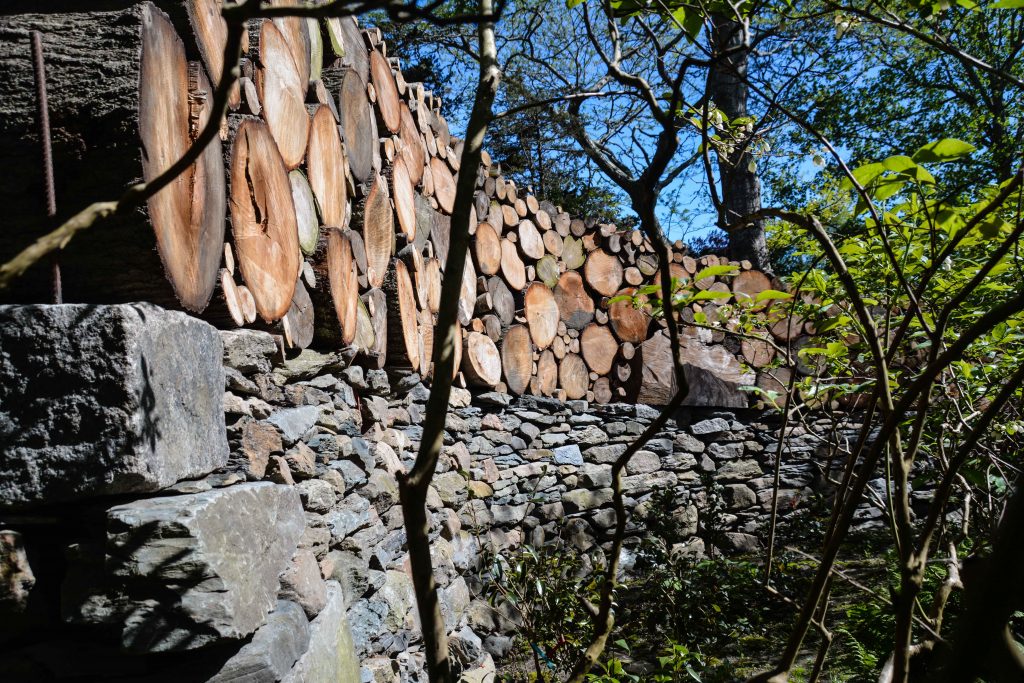 Finding a use of removed trees, John and Mikel created a stacked wood wall. Photo cannot communicate scale, but maybe 15ft tall.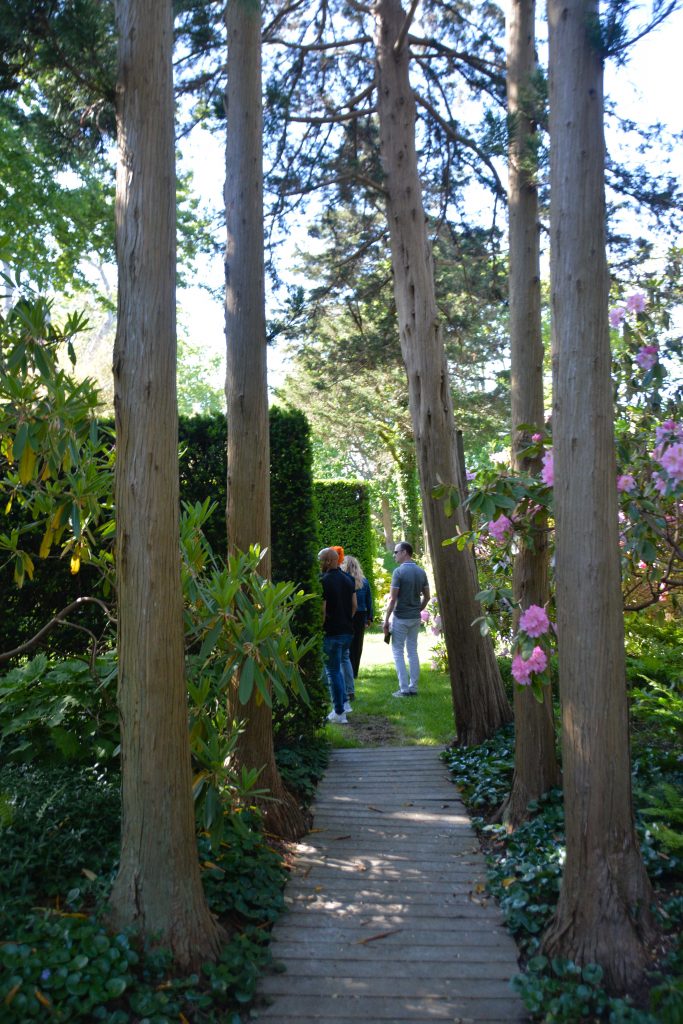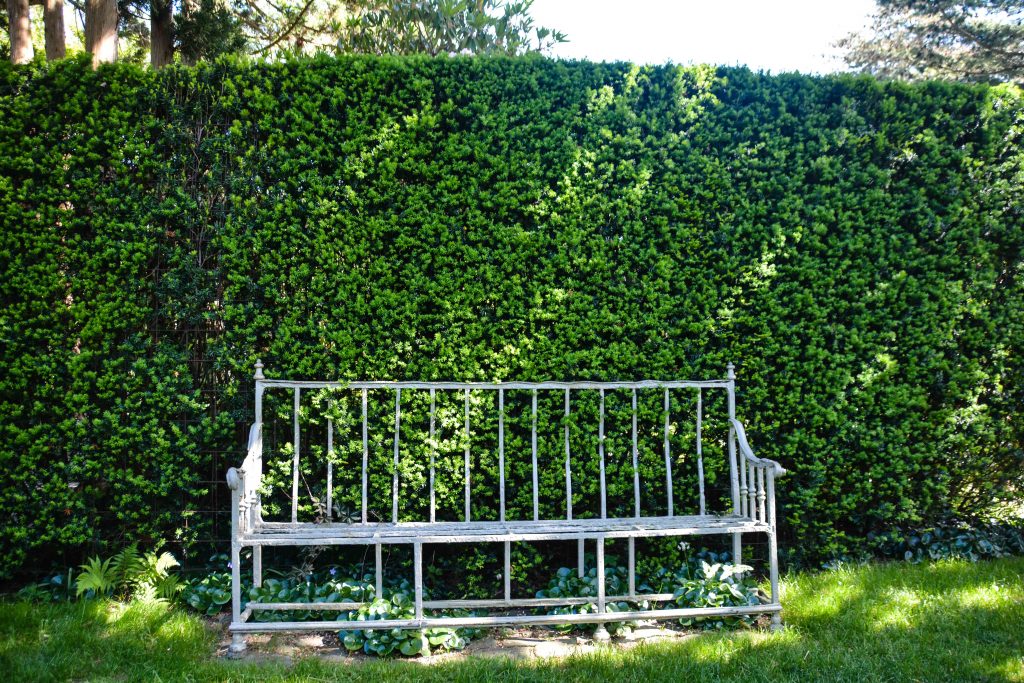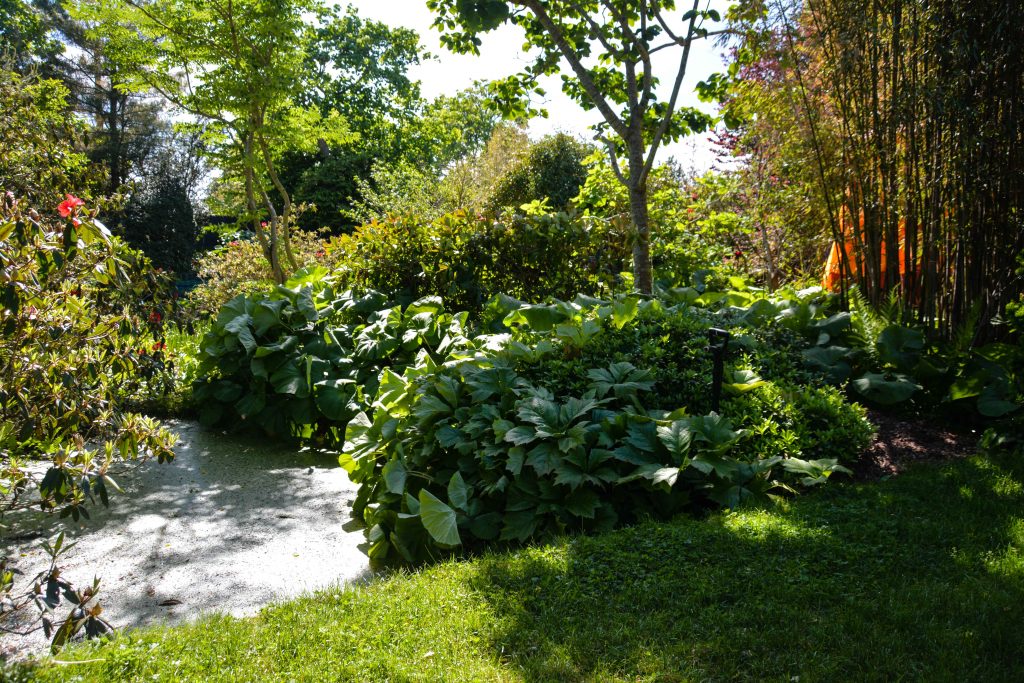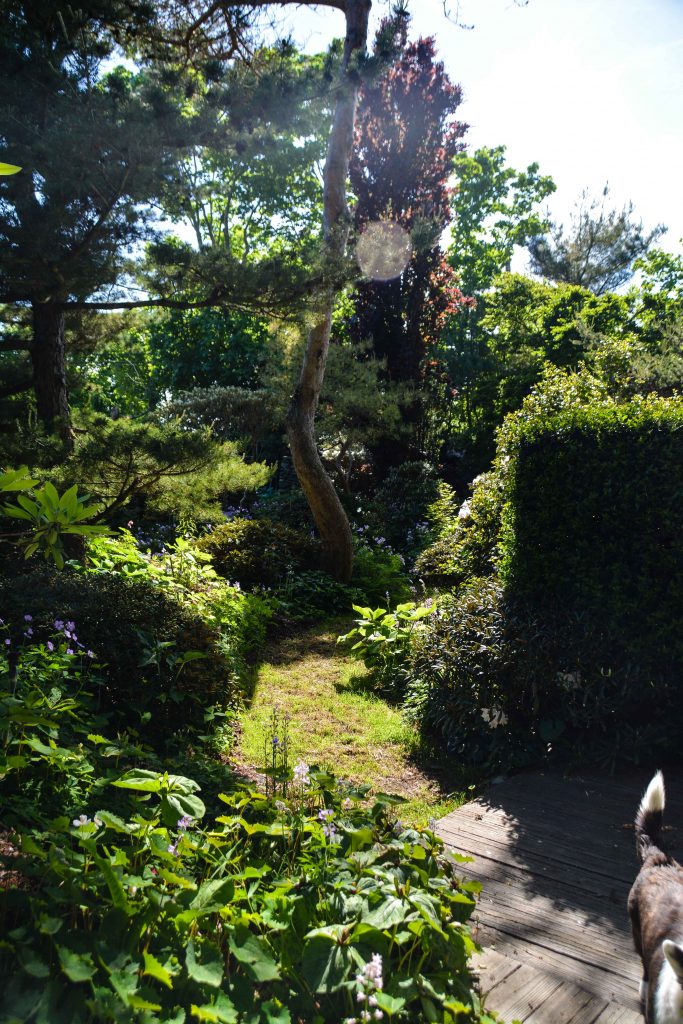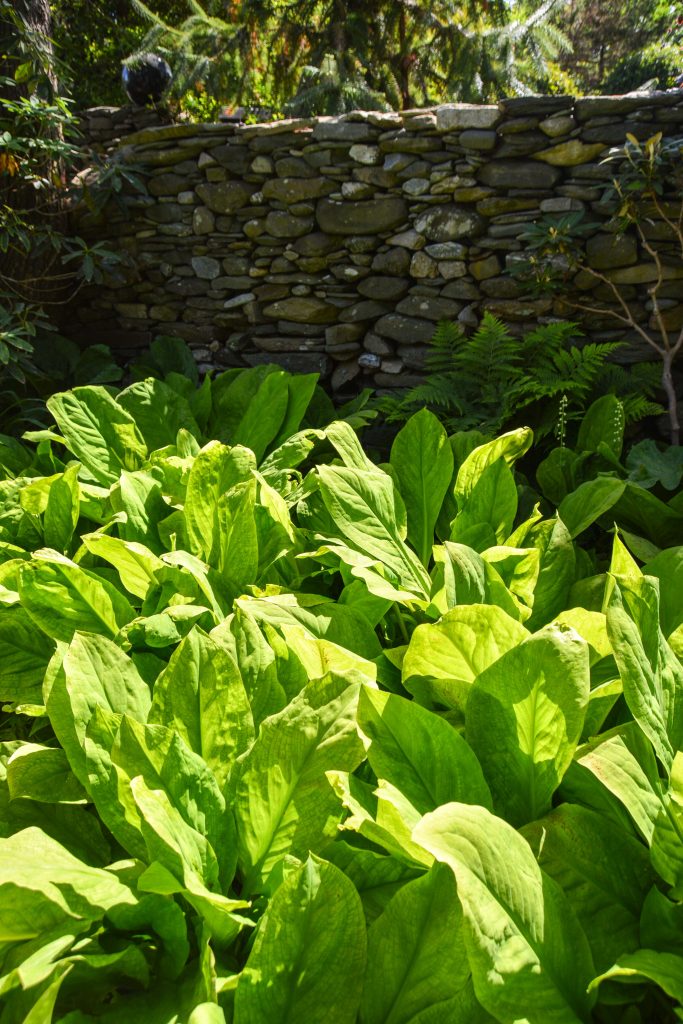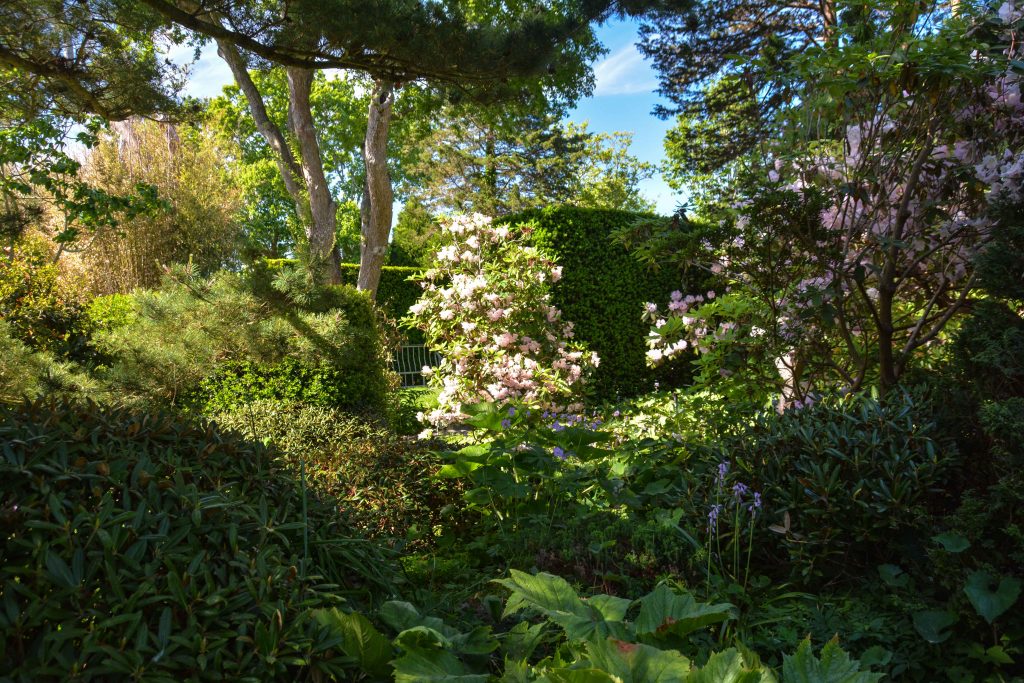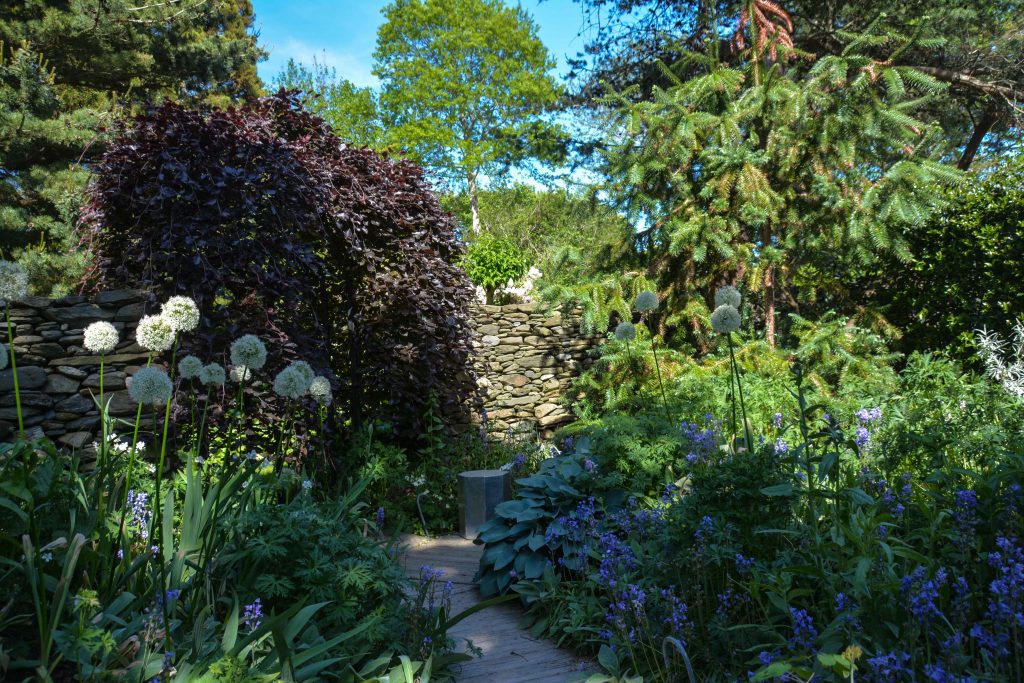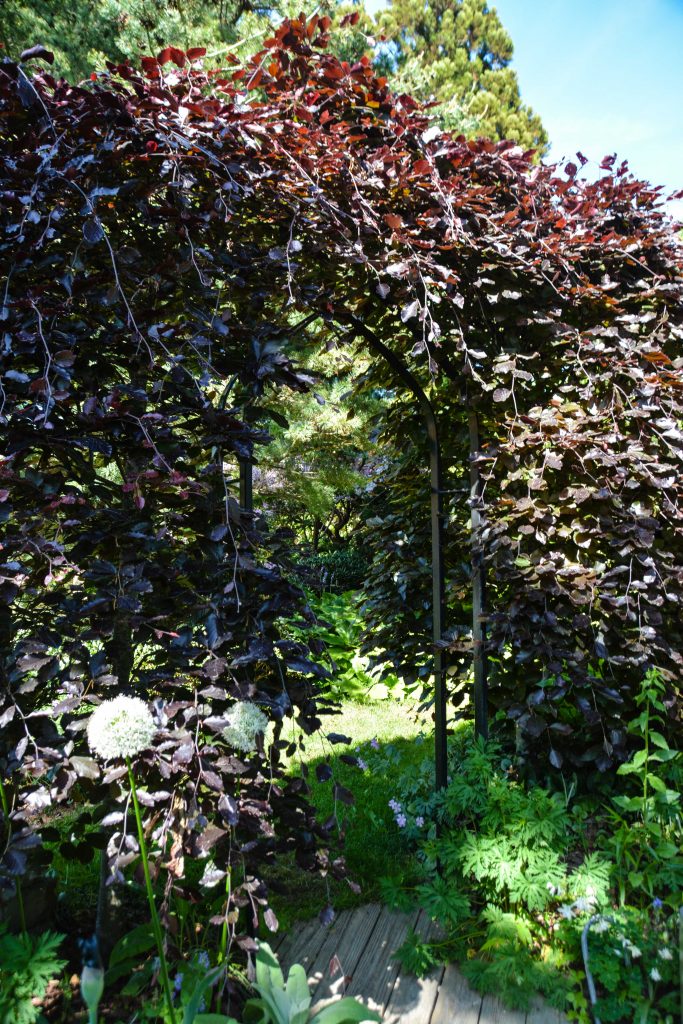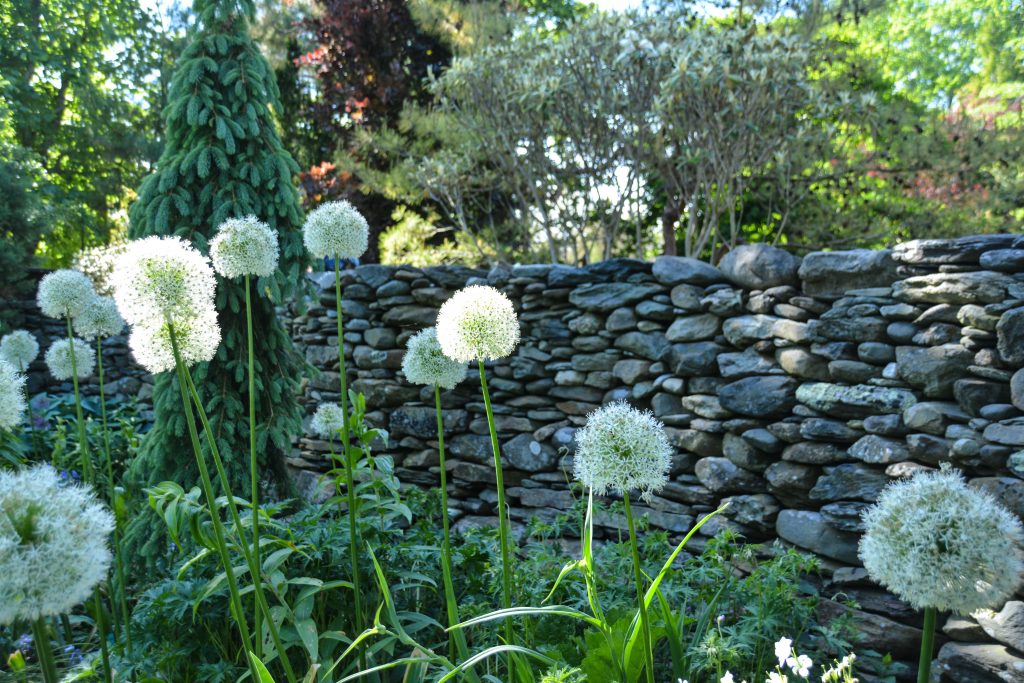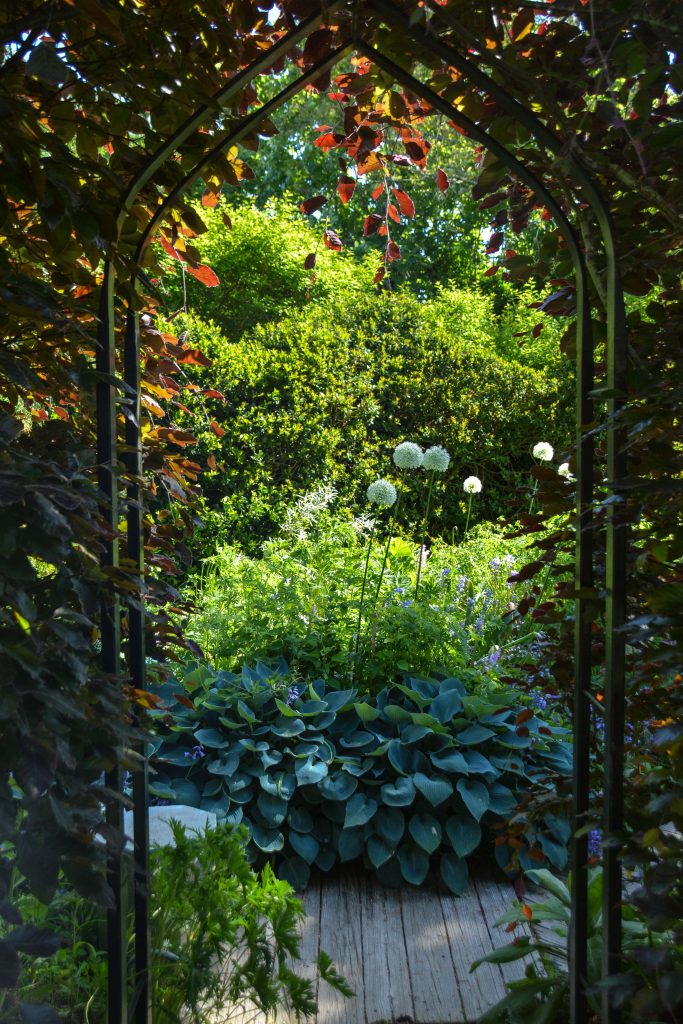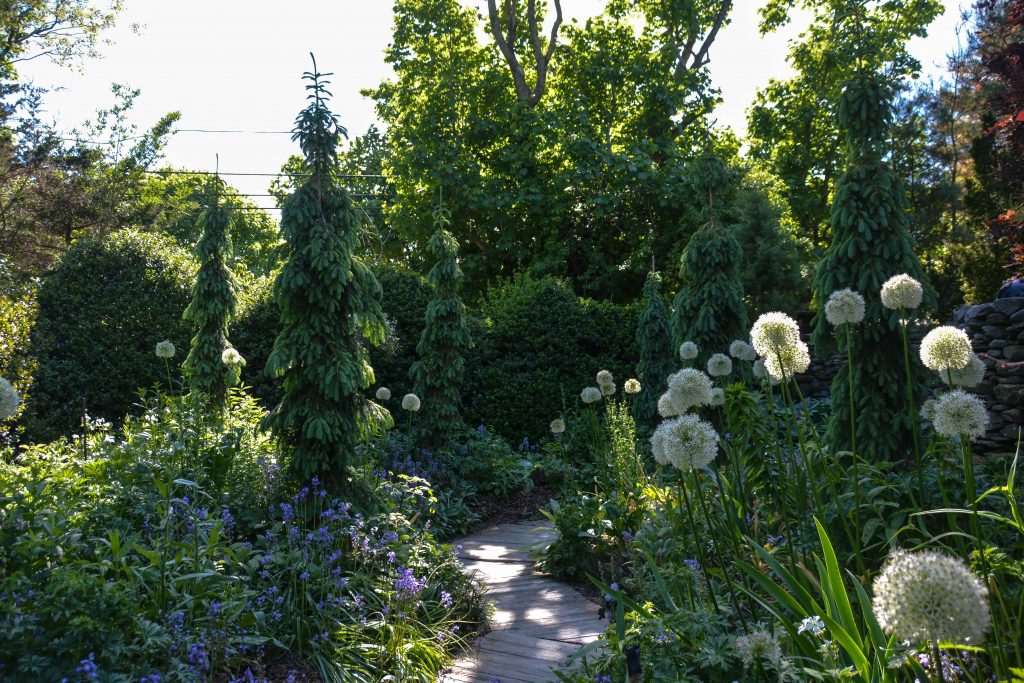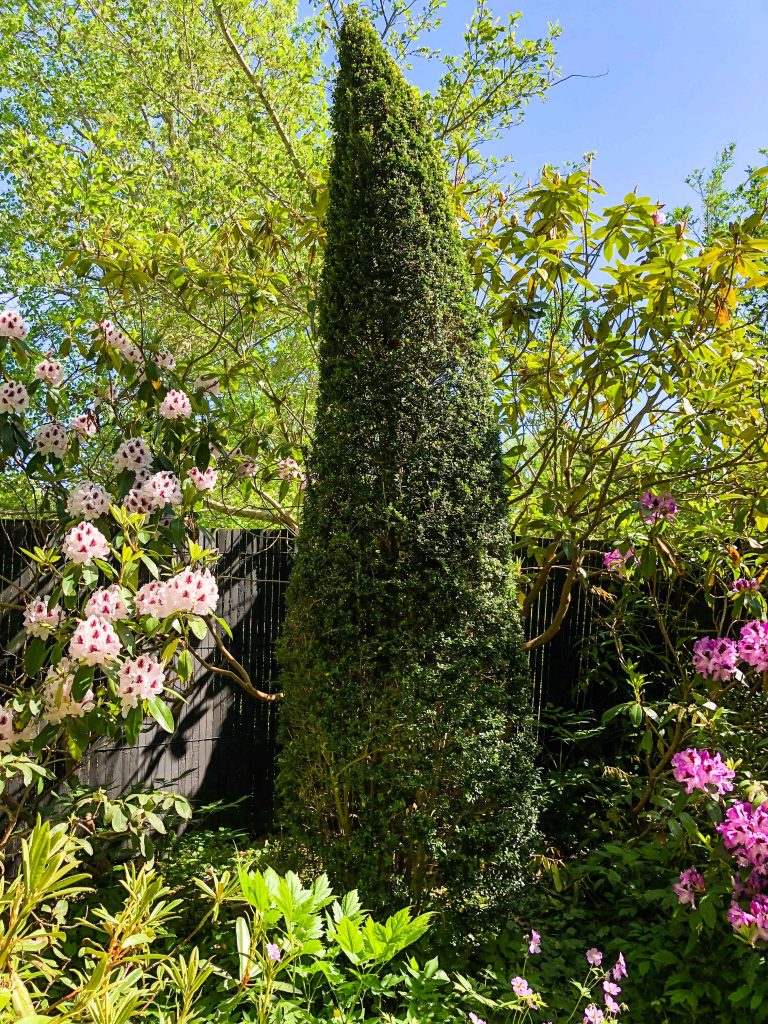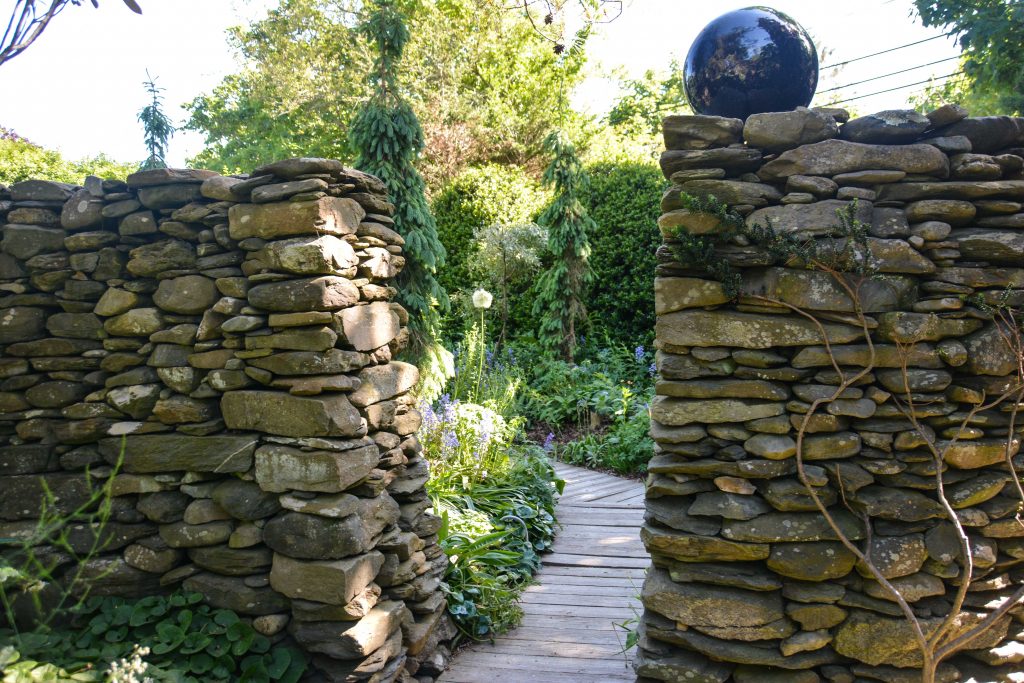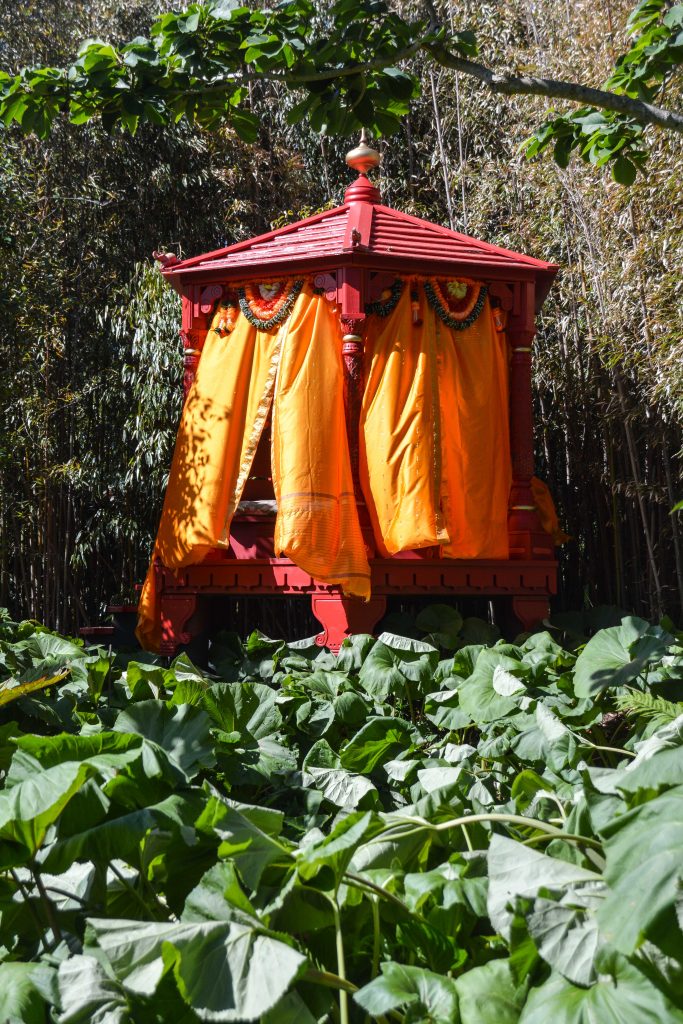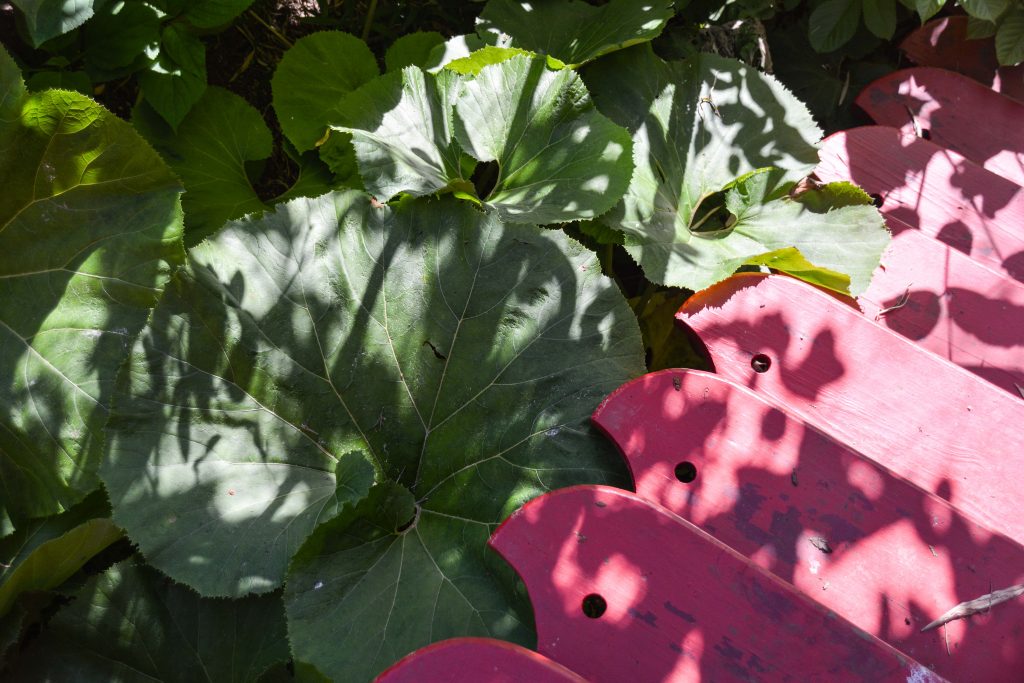 Even with all these photos, I cannot come close to the experience of being enveloped in Sakonnet Garden. However, John and Mikel open the garden during Garden Conservancy Open Days. Time a visit to Rhode Island with their open days and some of the other great gardens in my follow up post. I also recommend searching out additional images of the Sakonnet Garden to capture how it has evolved over time and seasons. There are some amazing photos of their rhododendron collection in bloom.