The majority of my work week is spent visiting clients, nurseries or suppliers or I am tethered to my desk designing, sourcing, pricing or general admin stuff. On the evenings and weekends I am either in my gardener or wandering with the family around Columbus. On the weekends we sometimes get a little further away to explore, can be to a specific event or just for destination walks in different neighborhoods. It is during all this wondering that I find inspiration that feeds back into my designs. I like this actual exploring to get out of the Instagram or Pinterest centered inspiration world. When it is local wandering I can find plants that thrive in our area or buildings that reference back to our community's history. When we visit different cities or areas it brings inspiration that has no reference to my local vernacular and I can put my own interpretation on to make it relevant to my projects.
Here are a few items I have wondered upon and have fueled my creativity.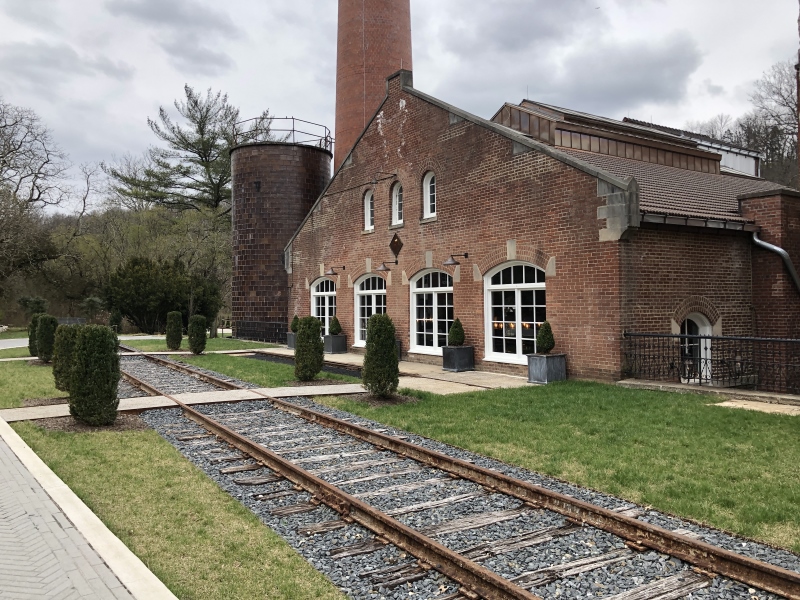 A few weeks ago, we took a trip down to Lexington to go on the bourbon trail with friends. This was our first time visiting Castle & Key Distillery and it is my favorite experience for the gardens, buildings and embracing/preserving the character of the place. The gardens were designed by the talented Jon Carloftis, and I highly recommend if you are going to bourbon country you visit Castle & Key before others get wind of its beauty. Also buy their gin, it is one of my absolute favorites. Will be heading to Kentucky just to get some more bottles.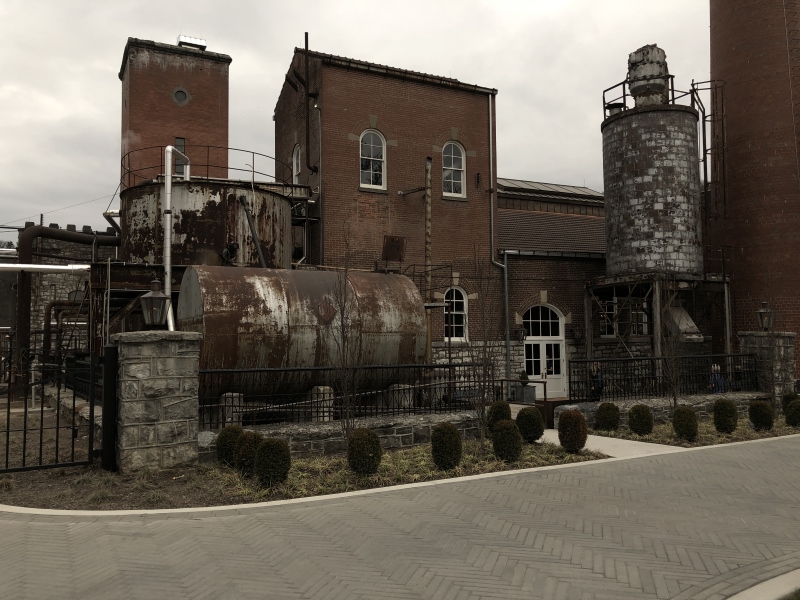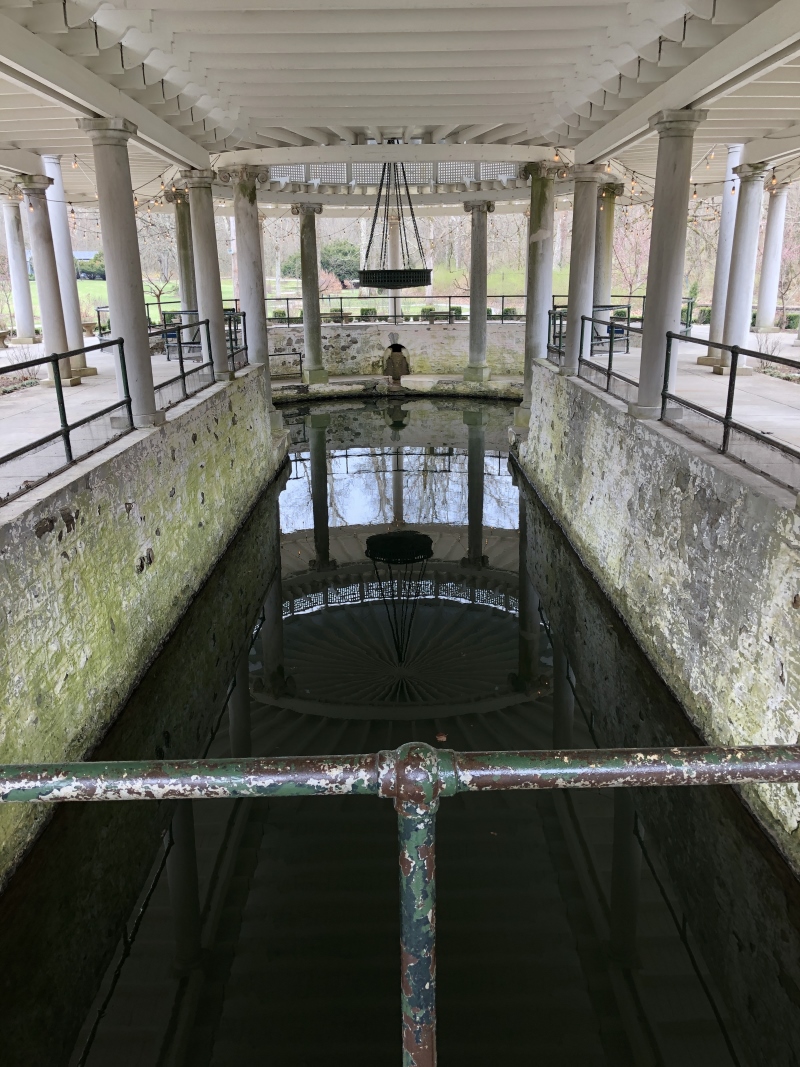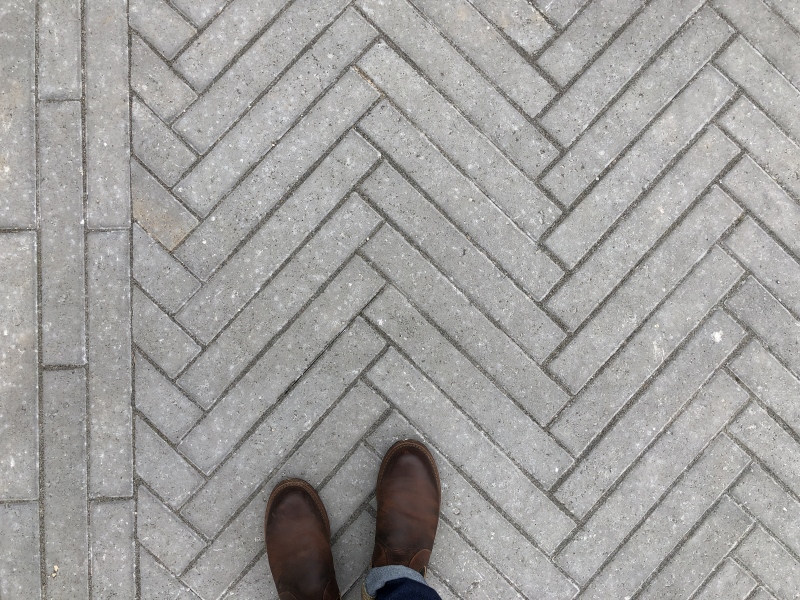 Also During our trip to Lexington we stopped at Michler's Florist and Nursery. For some reason we only visit during the January-March time period and miss when the greenhouses are in full spring mode. However the old greenhouses, collection of plants is a favorite to explore and find one or two unique plants to bring home or research further.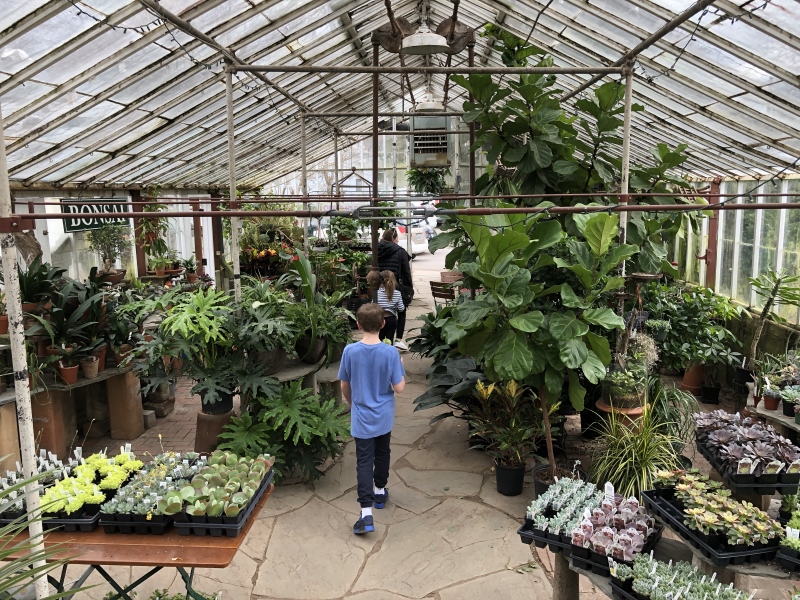 Driving along the back roads of Ohio is a constant source of inspiration for me. Allison and I joke about creating a book featuring all the odd barns, shed and outbuildings you find on these roads. These are buildings created by using what you had to build exactly what was needed. We drive pass a lot of these buildings while driving up to the annual spring Rural Society sale at Warwick Farm. Below are the buildings on the property that reflect the Ohio farm vista, a collection of buildings built across different generations and needs.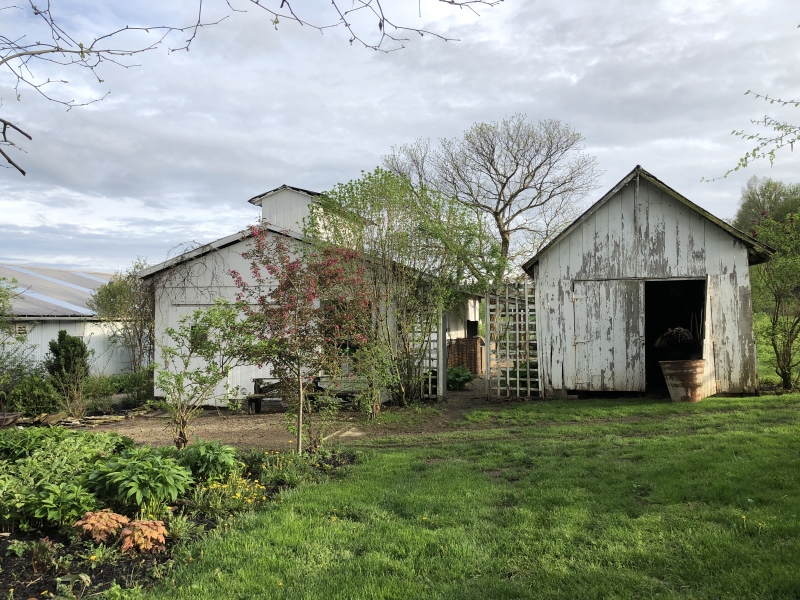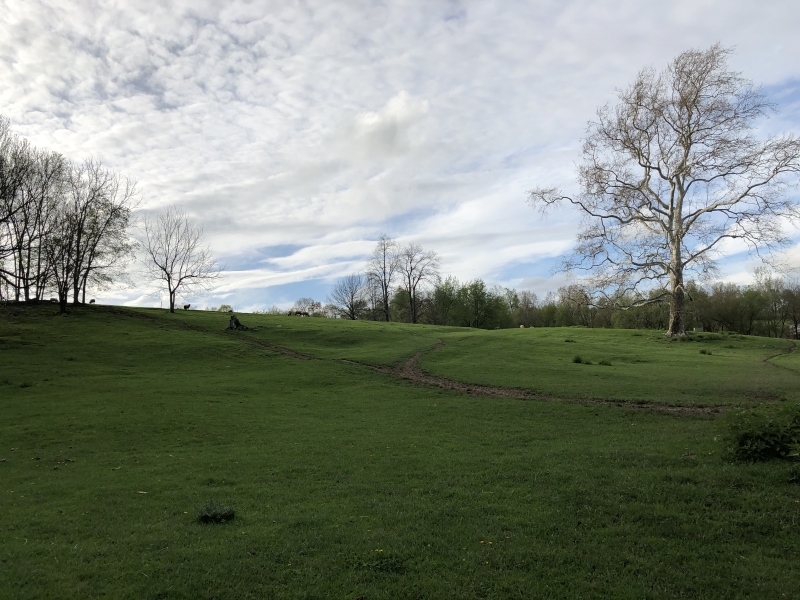 While up in Mount Vernon, Ohio we also try to visit Ariel Foundation Park. The park is located on an old glass factory and saved portions of the factory buildings.  The buildings rise out of the terraced grass areas and create a very distinctive landscape. The key feature of the park includes the old smoke stack that you can walk around and get a beautiful sweeping view of the entire park and beyond. I love the saved the buildings and added the modern sculpting of the land.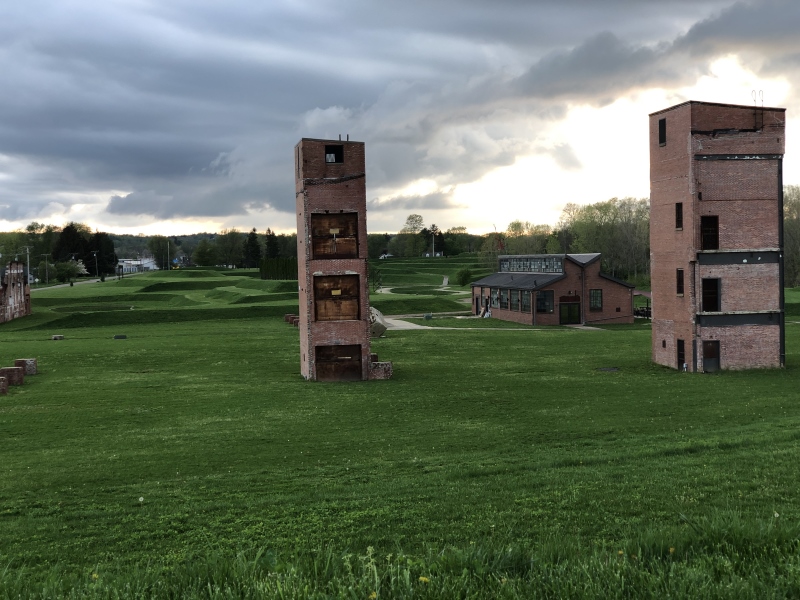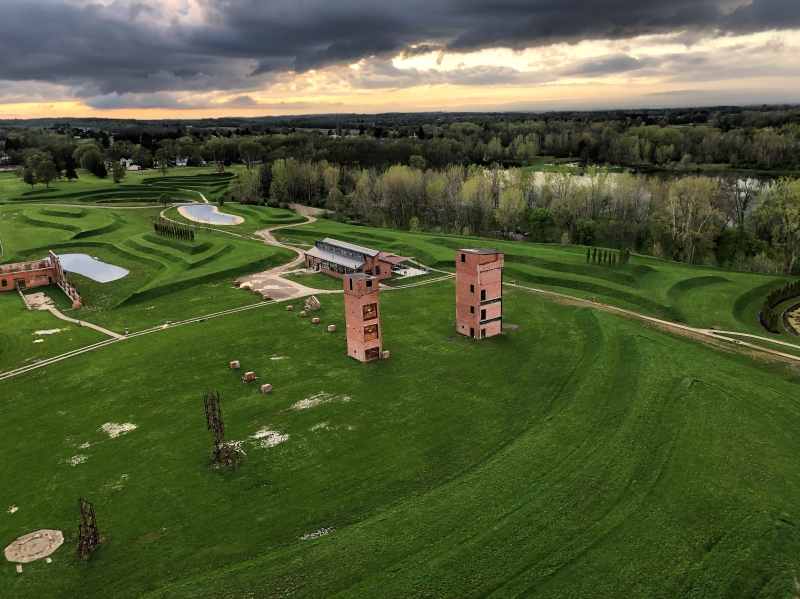 All the previous inspirational spots are a distance from Columbus, however the next few are all within local suburbs. We call exploring different neighborhoods destination walks. The kids come along and sometimes bring scooters. It is a time we can get outside together and talk, away from screens or to do lists. We like the older areas like German Village, Bexley, Marble Cliff and Grandview, but Columbus has a lot of small amazing pockets of historic homes and green spaces to explore.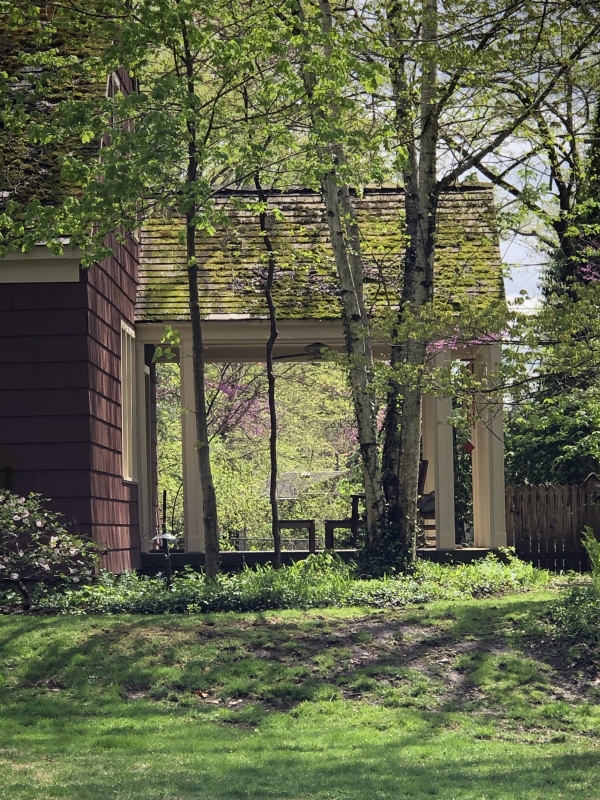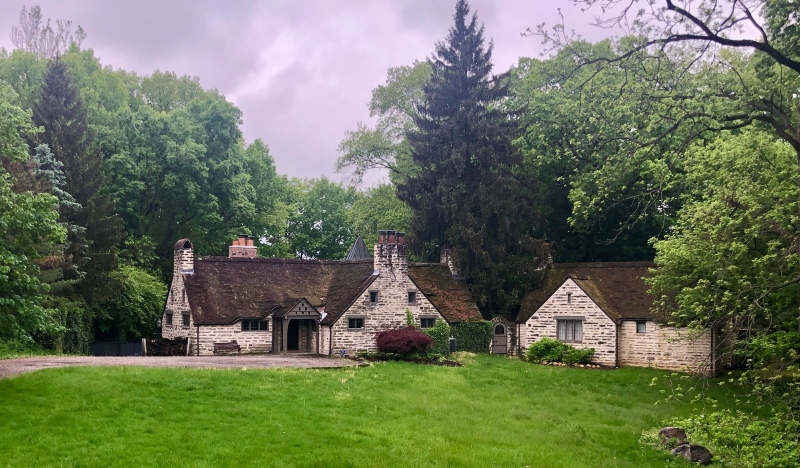 This house is located in the Marble Cliff area of Columbus, and is currently in pre-foreclosure. It was on the market a while ago, and I really hope someone buys it and embraces its unique architecture. We don't have many English style homes like this in Columbus and it would look amazing with either a modern or truly English garden. You can see the real estate photos HERE, and they are amazing. There is so much potential in this house and the gardens, please who ever buys this house (first don't tear it down) and two hire me to design the gardens.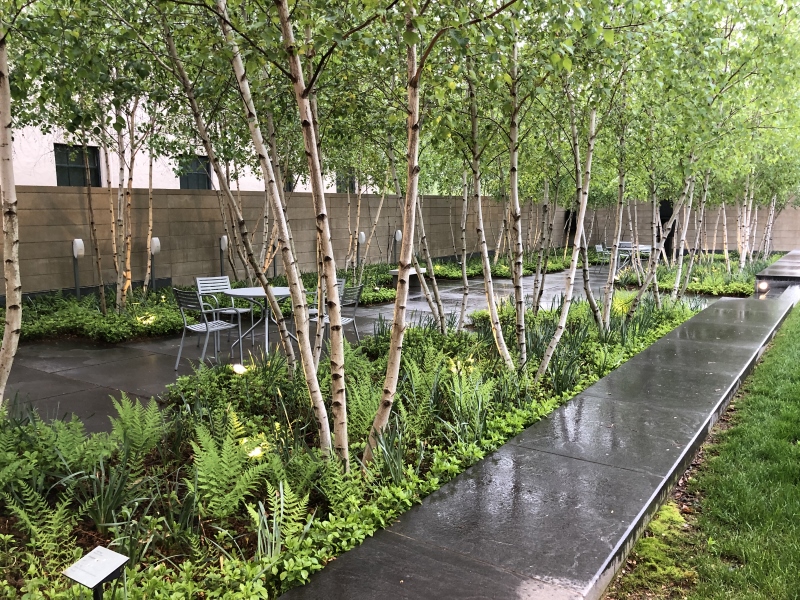 This past week we went to hear @theflowerguy Artist Michael De Feo speak about his work at the Columbus Museum of Art. It was am amazing talk, and I recommend picking up his book. Visiting the museum gave me a chance to visit one of my favorite gardens in Columbus (outside those I have designed, of course). Back when they built the new addition to the museum they removed a walled garden designed by Russell Page. The museum did a great job documenting the garden before its removal and acknowledging the significance of the garden as art itself.  This is the garden that was installed with the addition and is a great homage to the previous walled garden. Even if you don't go inside the museum, you can walk around the garden. My summer plan is to bring my laptop back here and work on some design projects.
Hope everyone gets a chance to get out and enjoy a no-destination, wandering walk for inspiration. May is the best month for appreciating the changing landscape.