Like everyone staying close to home and being cautious with spending habits, I am looking at projects I can complete around our home garden that are useful. I am working on creating plans to share for the screech and barn owl boxes we made, but wanted to share the book I have been referencing for some other projects around the garden, Sean Conway's Cultivating Life. The book was published in 2009, so Amazon only has copies from outside sellers, but it is worth the extra work to track down a copy.  You can also try your local library, but ours is currently closes so not sure if the same is for you. There is an interview on Bellacor from when the book was released HERE.
Sean's personal garden has long been an inspiration for me and I wish I could find episodes of his PBS show Cultivated Life on the internet to binge watch. Actually, I propose we bring it back! It was a show that celebrated agrarian, gardening and building traditions from across America, allowing Sean to incorporate great ideas from around the country into his own homestead. We would all watch that show!! And if it needs a host, I WILL DO IT!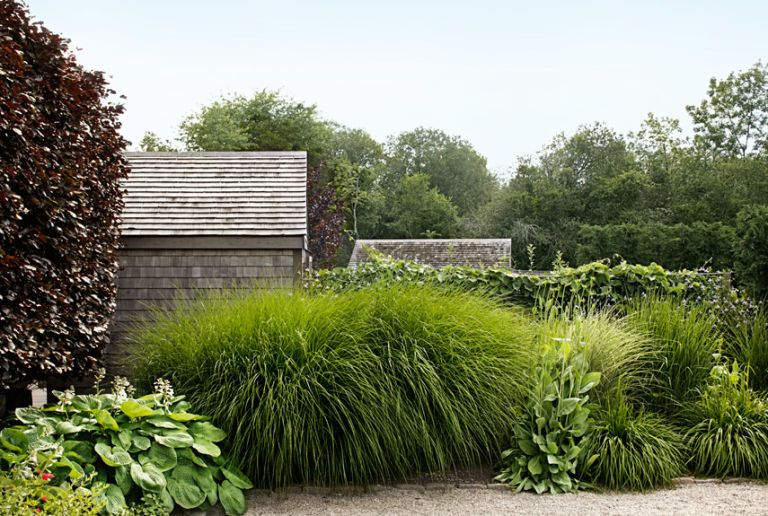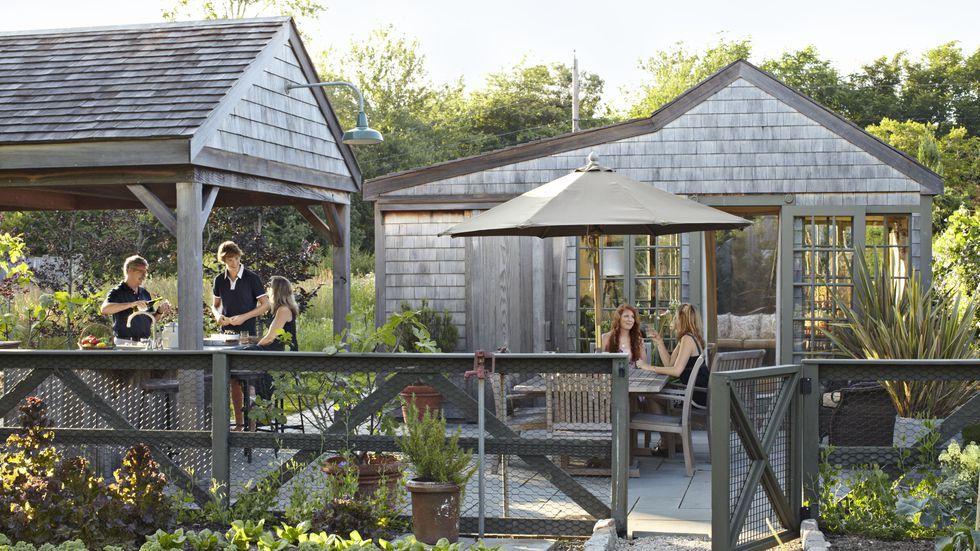 These above two photos are from Country Living Magazine's 2012 article on Sean's garden. You can find a link to the online article HERE. Photographer for both images, Lisa Hubbard. In the article you can see Sean's iconic cylinder clipped hornbeams long with great garden design tips  (I like garden design better than landscaping tips from the article's title).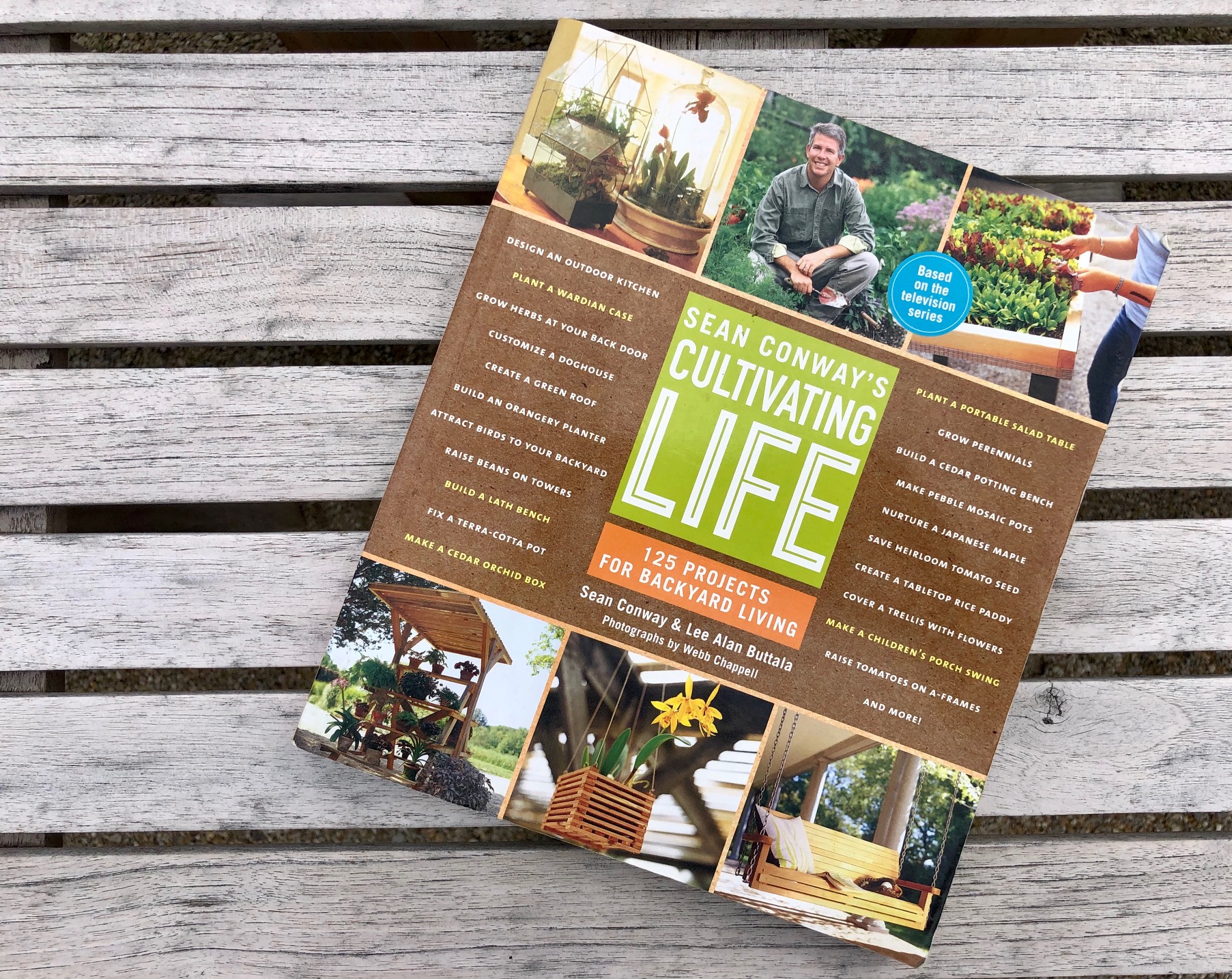 I have had a copy of his book Cultivating Life for a while. (Actually two copies because a few years ago I forgot I had a copy at work and ordered a second one). The book contains projects for every level, from stuff we can do with the kids, crafty projects, woodworking and cooking to name a few. With the kids we are going to work on sun prints, pressing botanicals, decoupage plates, and drying herbs while staying close to home this spring/summer. For some of the larger projects we are going to be using our expert woodworker, my father-in-law.
I am aware that some of the projects in the book are higher skill level than others, which is part of the reason why I like the book. Why I really like the book and am recommending is because the projects are all GOOD DESIGN. They are items that I want to look at day after day in the garden, they take both form and function into consideration. Normally I don't find DIY books have projects that align to by design aesthetic, but as you see below there are so many in here I want to tackle.
Below is a list of the projects from the book I plan on tackling, which will happen over a few years. I will share the results as we tackle some of these projects over the spring and summer.
FAVORITE PROJECTS FROM THE BOOK: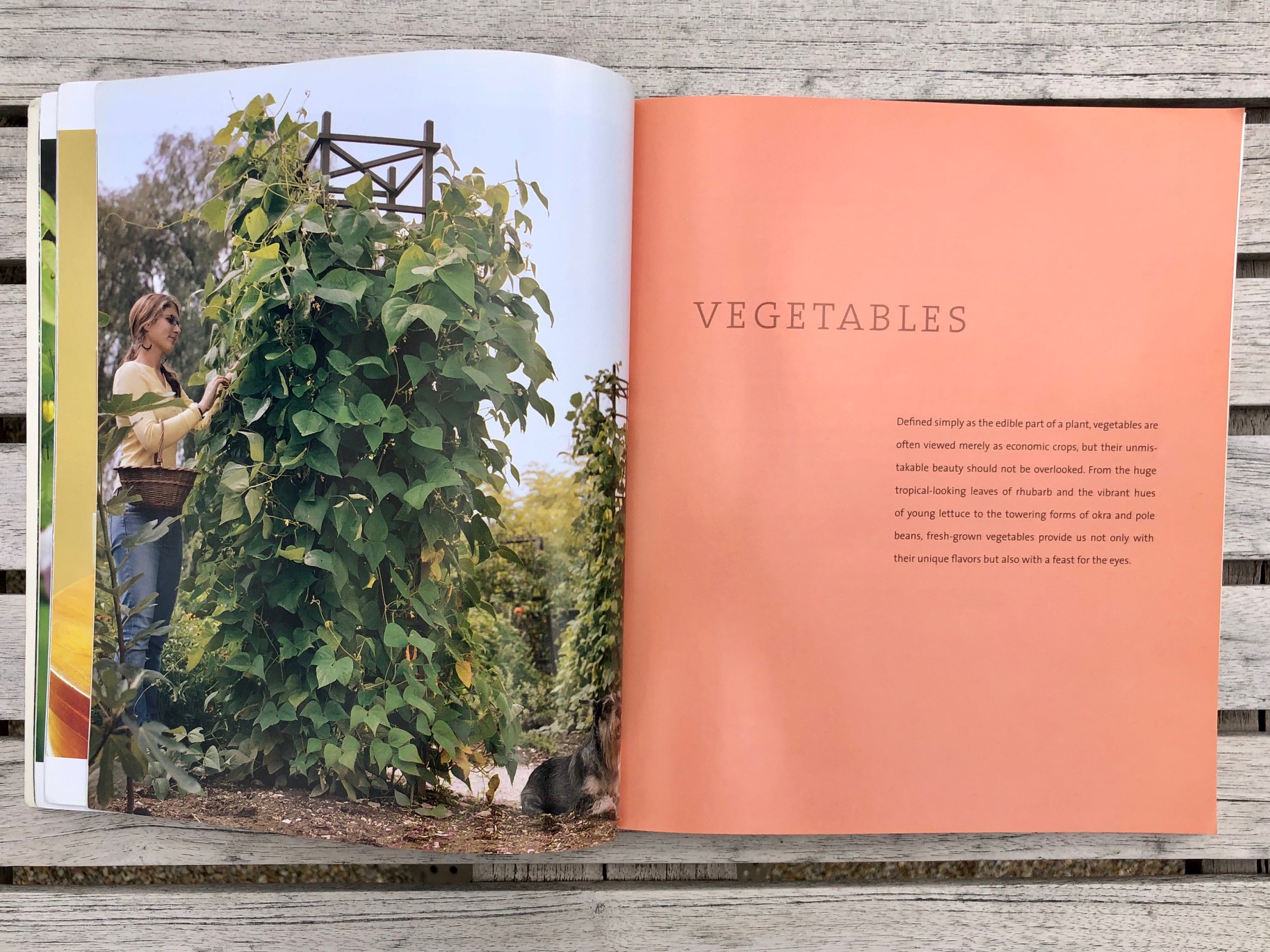 BEAN TOWERS. This is a great beginner wood working project in the book. This design will also work with climbing vines for flowers and even tomatoes (with more open spaces). The bean towers is going to be one of our first projects for our climbing vines in the cutting garden.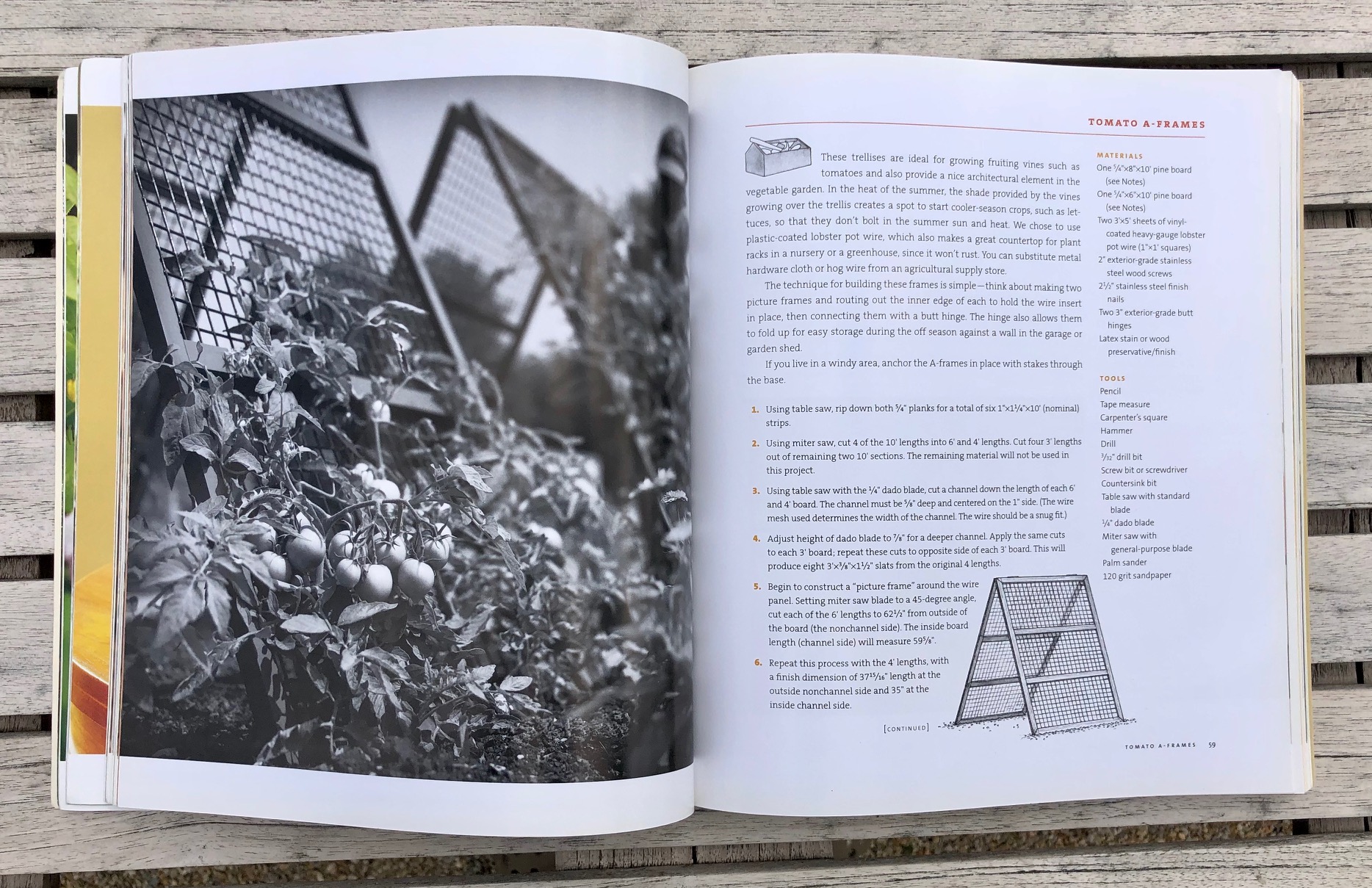 TOMATO A-FRAMES.  I am a sucker for A-frame buildings and this is design is practical for growing tomatoes and storing when not in use. We currently use sturdy wire tomato cages that fold up, but I am excited to add a different shape to the garden.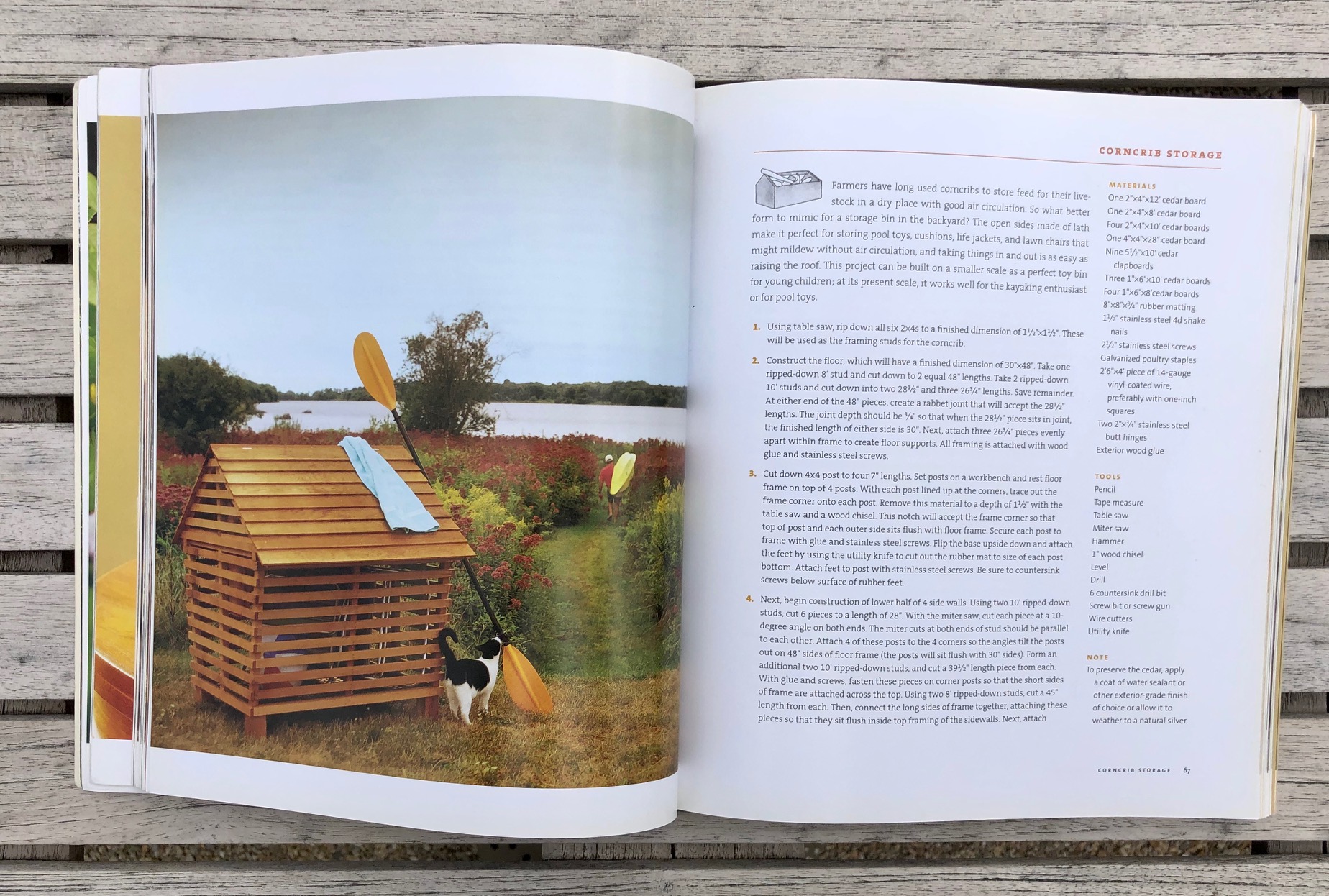 CORN CRIB STORAGE. We already have our "car crib" designed after corn cribs, and this storage bin is great for holding all the kids outdoor toys. We currently have a plastic bin that no one wants to take anything out from since we are fairly sure there is a snake living in there. This is much more attractive and will allow our outdoor pets to come and go much easier. Along with the bean towers, we are going to attempt building one of these storage containers. We are thinking about revising the design to be an asymmetrical roof to match our corn crib carport. This design might be too difficult for Charlotte to reach inside.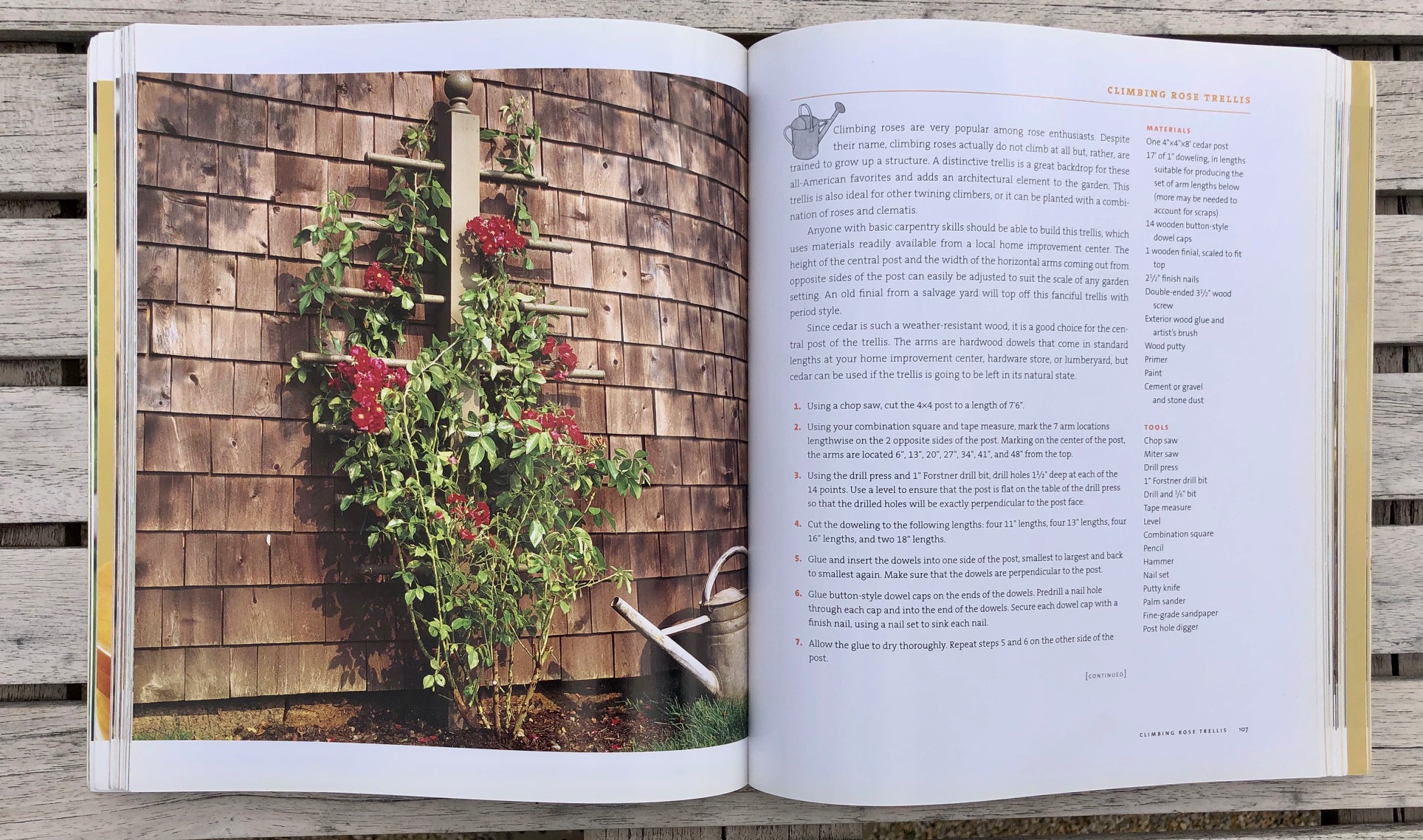 CLIMBING ROSE TRELLIS. We don't have any climbing roses, but I think this will be great for all the climbing vine seeds we purchased after watching an episode of Gardener's World on BritBox.  We have a plan to plant some at home, but others we plan to share for client containers and family. These will be great to use for them to grow.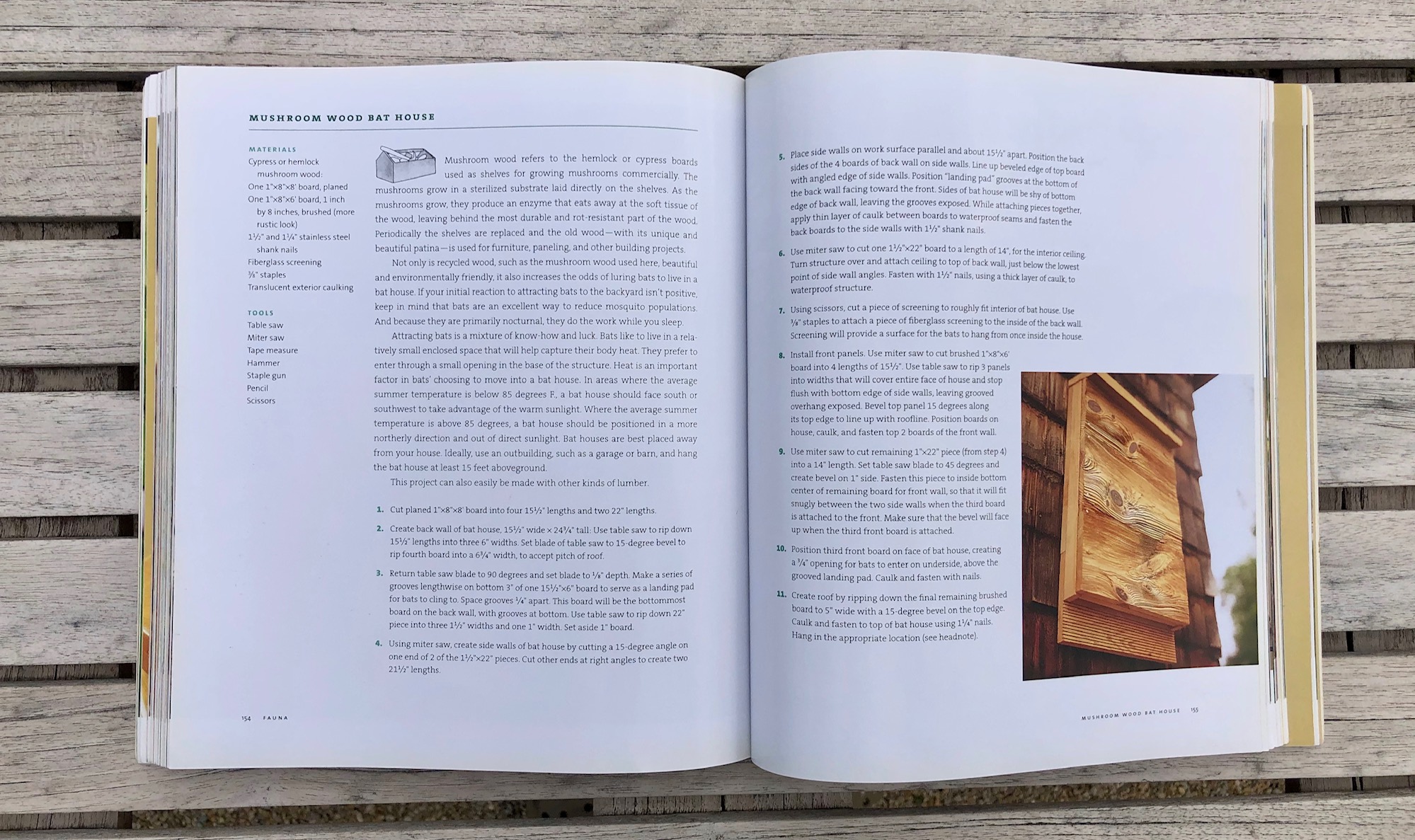 MUSHROOM WOOD BAT HOUSE. I am working in creating plans for the two owl boxes we created last month, but we also want to create some bat houses. I am excited for summer nights when we sit on the patio and watch the bats darting back and forth catching all the mosquitoes. This is a project with the kids, easier construction they can do with their grandfather when we are not social distancing.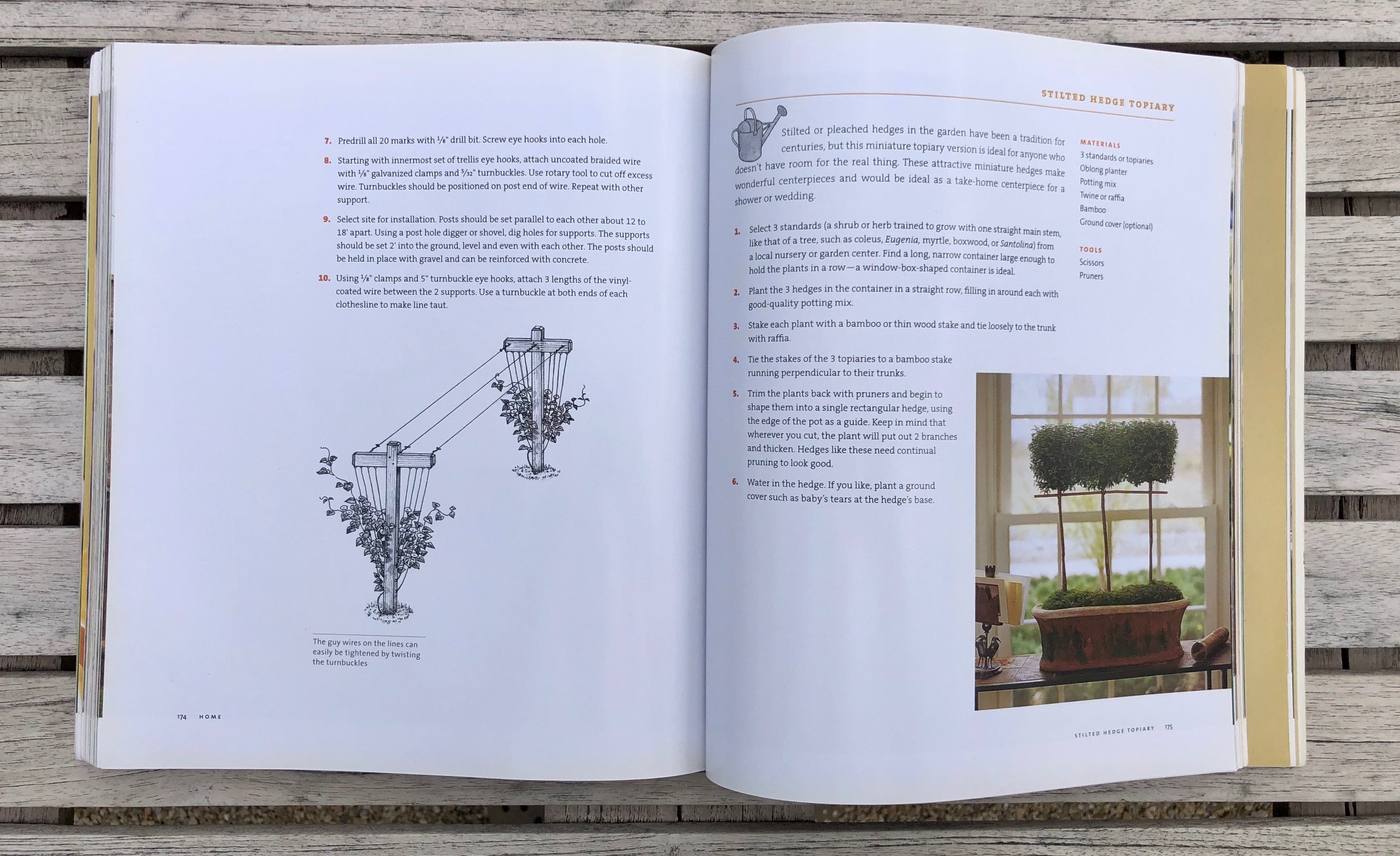 STILTED HEDGE TOPIARY. This is actually Allison's selection. Whenever we buy these topiaries they always die when they miss one watering. I think it is in part to the soil the plants come in, but we are both willing to try again to make an indoor pleached garden. We have some long planters we can use and under plant with some gravel just like our back patio.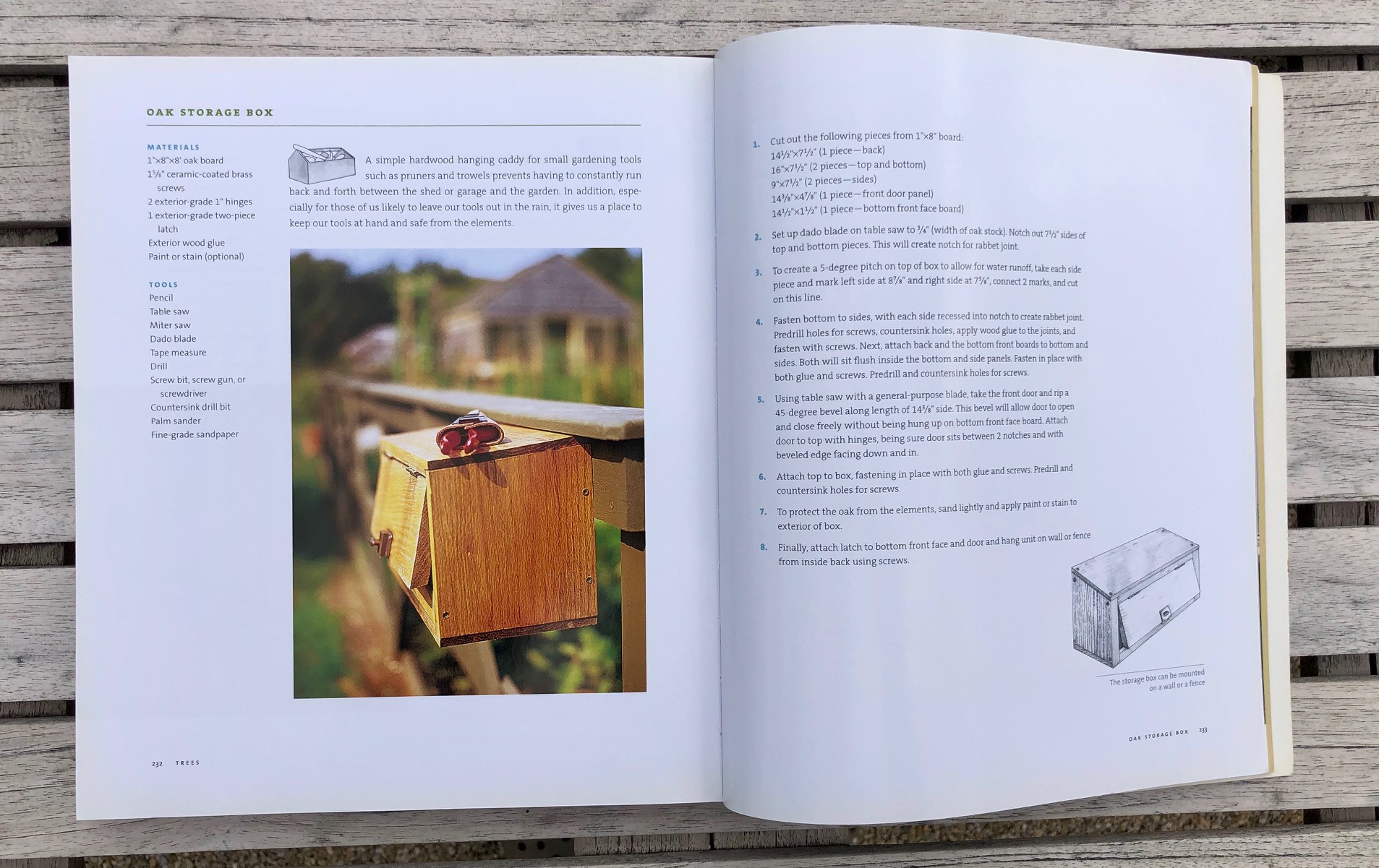 OAK STORAGE BOX. We love the idea of a storage box over at the vegetable garden that we can store pruners and hand tools in case we forget to bring some over with us. This box is simple, practical and great looking.
Will keep you posted on the the project status and we work through some of these and share the results. We have been sourcing some of the cedar and other supplies already.
Stay Safe.