Just over a week ago, Ohio experienced a major storm that brought down trees and branches in almost every yard. Our house made it through with only a few small branches, but our neighbors and a few clients were not so lucky and lost complete trees. The clean up of tree limbs can be dangerous and labor intensive (especially in 100 degree temps), but the benefit is firewood for up coming cool fall nights.
Cutting the logs into uniform lengths and stacking will allow the wood to dry out and be perfect for firepits or winter fires. There are a lot of great unique ways to store your wood, but just keep in mind the further from the house the better since can attract termites. Here are some amazing landscapes using unique firewood storage solutions.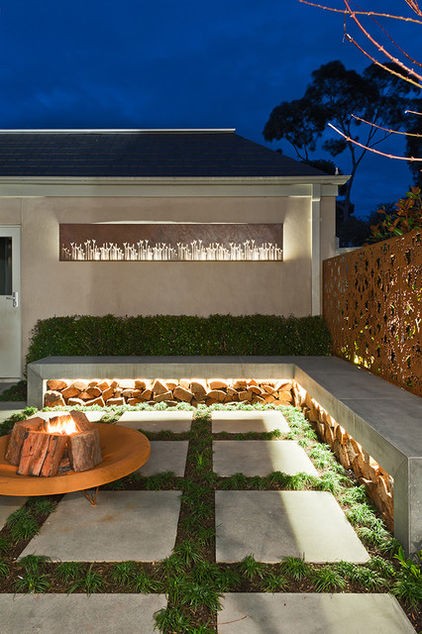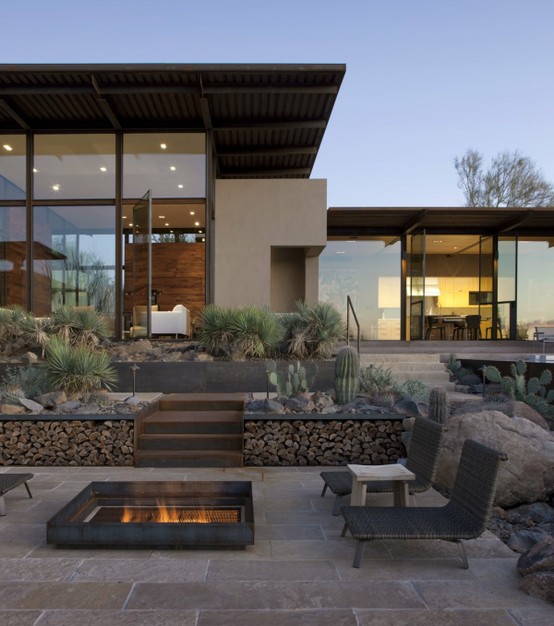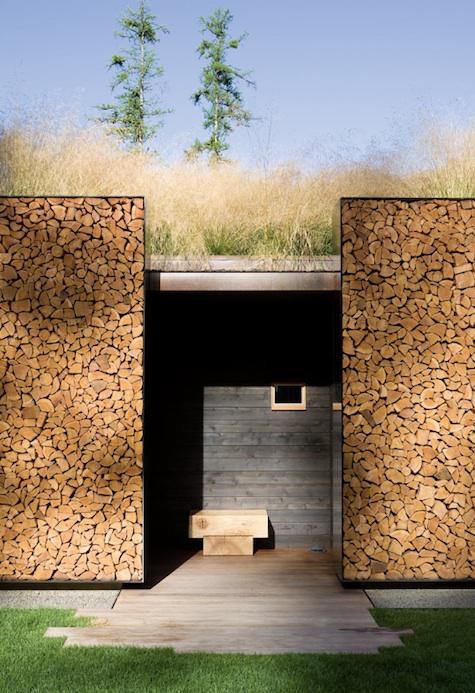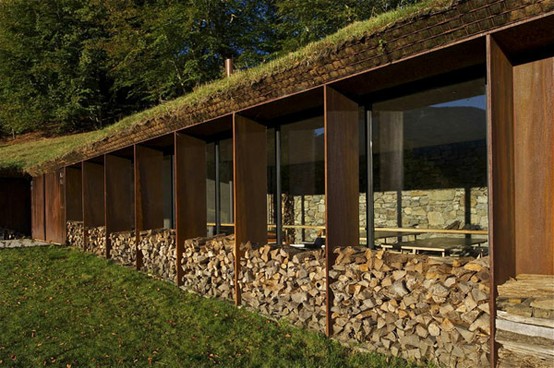 You don't need to build such an elaborate structure for your wood storage, there some great smaller storage solutions or you can even go old school and just pile in a covered area.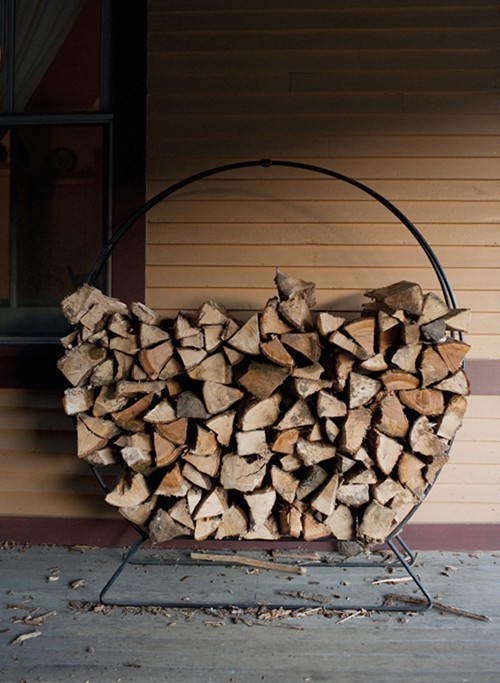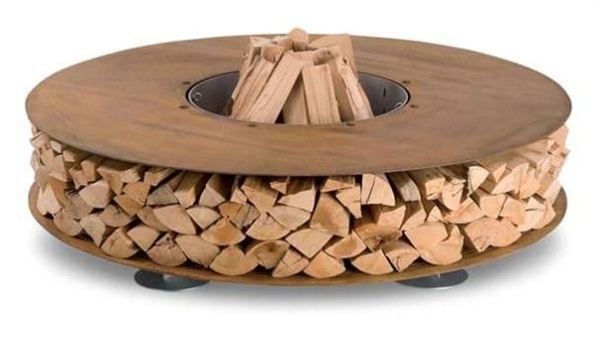 Disclaimer for Ohio and Michigan Residents: You are unable to transport your firewood outside of the county due to the infestation of Emerald Ash Borer. You can still burn your own firewood at home with no issues.