In August I traveled to Detroit for the APLD Design Conference for the Post-Conference garden tours. Details on the whole conference here and details on how to become a member for future trips/events here. This trip included my mom (head of our maintenance division) and two co-workers, Kathy and Ryan, that needed an early-August inspirational surge.
We traveled up Sunday night so we could make two stops prior to Monday's full day of tours; Detroit Garden Works and Kresge Foundation. I have traveled to both of these numerous times, but this time I was looking forward to sharing and hearing the reaction of my co-workers to these places I enjoy so much. Our first stop was at Detroit Garden Works, which took some not always law-abiding speeds to reach before 5pm. We were lucky to have Deborah and Rob there to greet us.  To say the least Deborah Silver is one of the most inspiring designers I have ever had the chance to meet…and her store and fabrication shop Branch Studio has provided me and my clients many specimen garden pieces over the years.  It is always a treat to stop in and see the latest and greatest new design or European garden antique Rob and Deborah have bestowed upon us.  There is no doubt in my mind Detroit Garden Works in the finest purveyor of garden ornaments in America….and I am so lucky to have such an amazing place a quick trip away.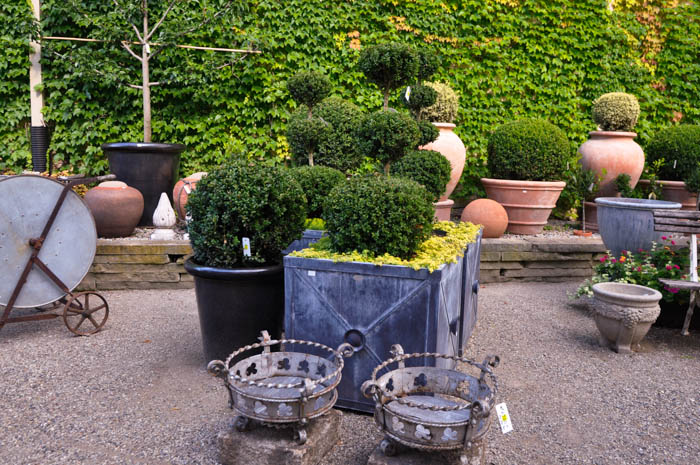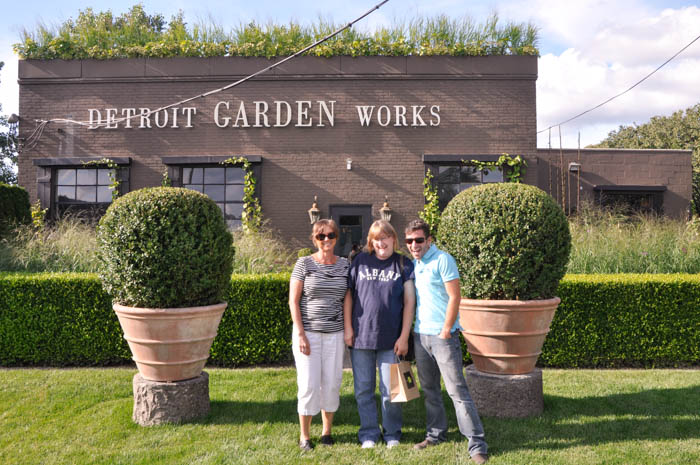 My mom Terri, Kathy and Ryan living it up. It was a first time to Detroit Garden Works for Kathy and Ryan.
Next I took everyone over to the Kresge Foundation. Every trip to Detroit includes a visit to the offices of the Foundation to explore the gardens. The juxtaposition of the farm buildings and natural plantings in a large office complex showcase how not going with the norm can make your design even more empowering. You can read a previous post here about the design, etc.  The prairie style planting are ever changing from season to season and every time I go back there is always something new and exciting.  In this case they did not pave paradise to put up a parking lot.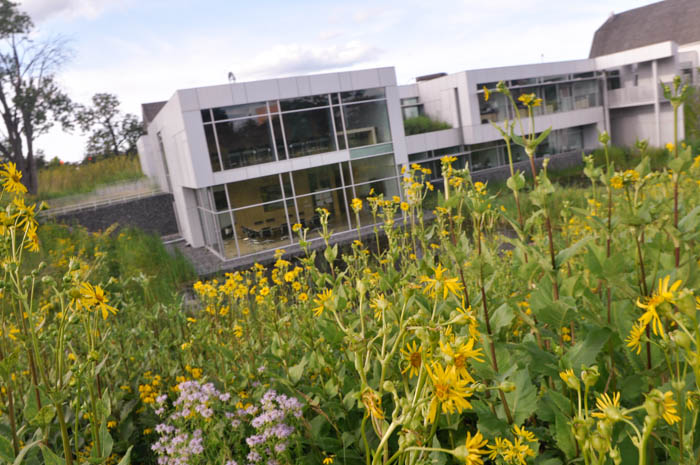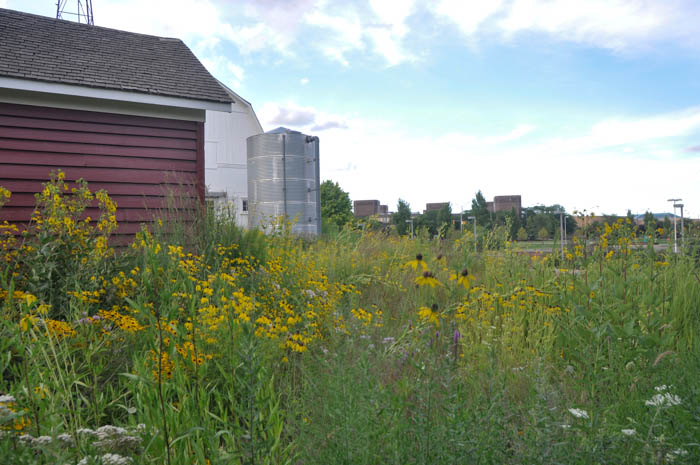 Monday was an additional day of tours after the official APLD conference ended and included the Gross Point and Northern Detroit area for tours. But we started at the DTE Energy headquarters smack-dab in the middle of downtown Detroit which is in the middle of a bit of a renaissance.  The grounds offer a modern almost zen-like design style that offers an aquatic/green oasis for the employees to wonder.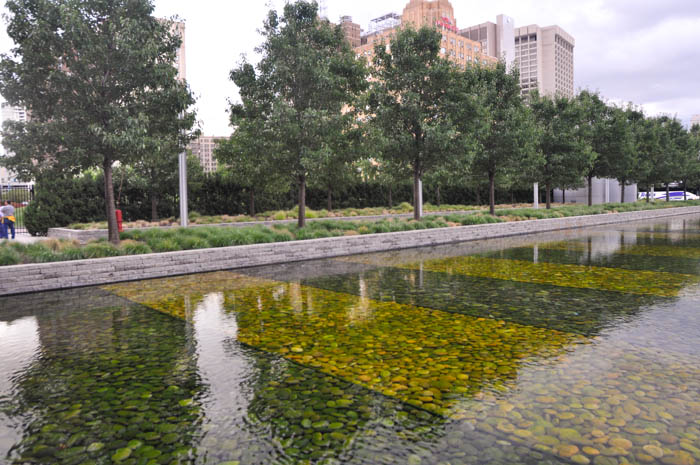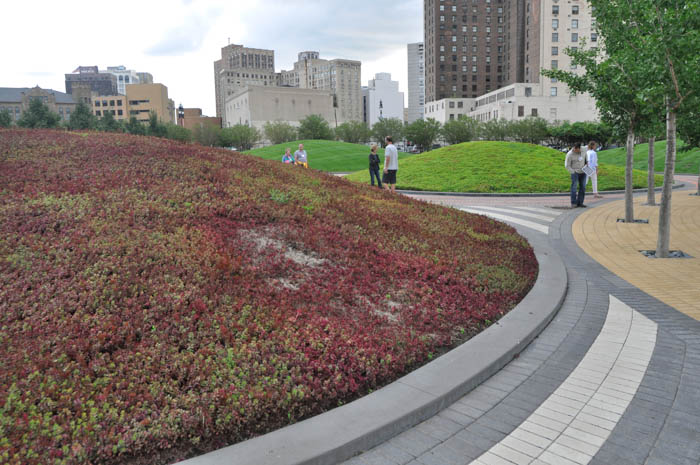 The Turkel House, a Frank Llyod-Wright home in the suburbs of Detroit had gone under an over-haul and was home to the couples extensive modern sculpture collection.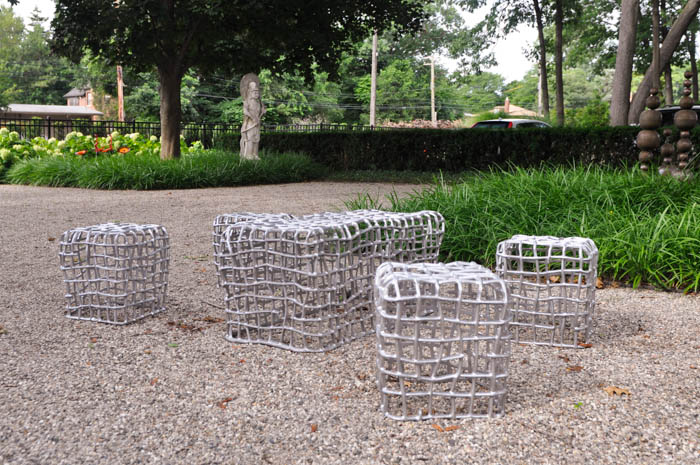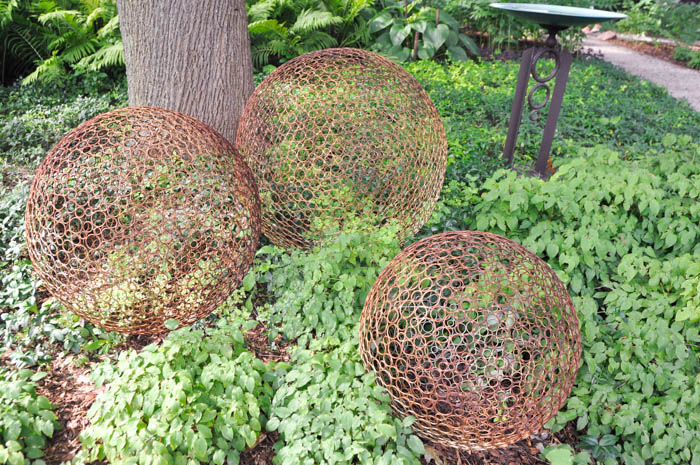 Edsel and Eleanor Ford's garden designed by the legend Jens Jensen.  The property it so extensive and you can really grasp the broad brush strokes that Jensen "painted" with.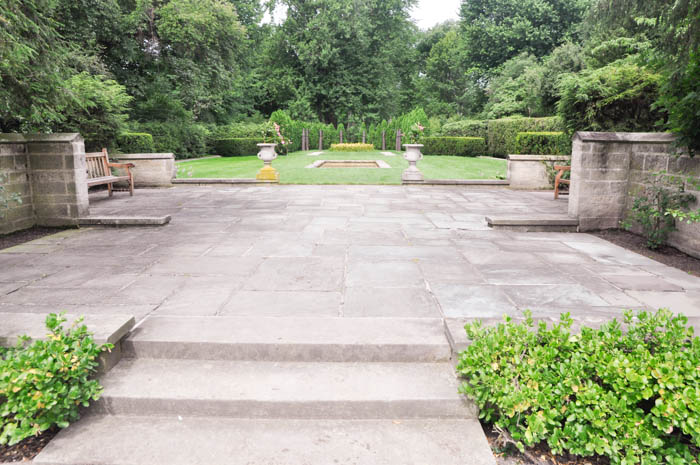 Tepel Residence, a Deborah Silver Design, and a true masterpiece…..We were so lucky to visit this tremendous home situated on Lake St. Clair in Gross Point.  From the stone facade to placement of the gorgeous planters Deborah was involved from the onset of the homes construction and this garden illustrates the success you can have when you let the masterful hands of a designer, like Deborah, get involved from the on-slot of a project.  From the acid-treated steel arbor, the drifts of perennials, and the perfectly planted containers the garden is cohesive on every level.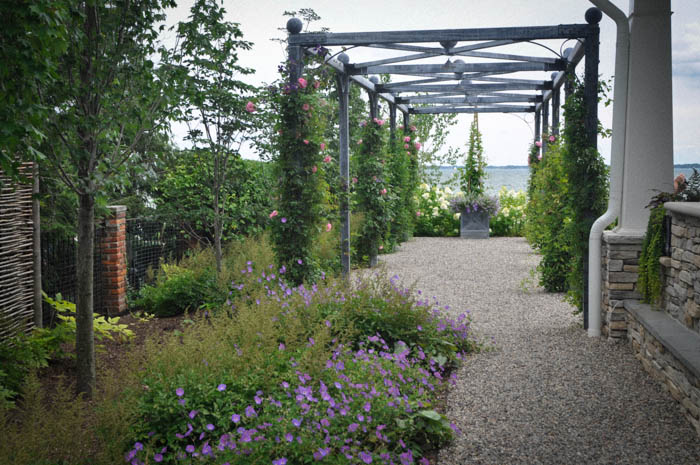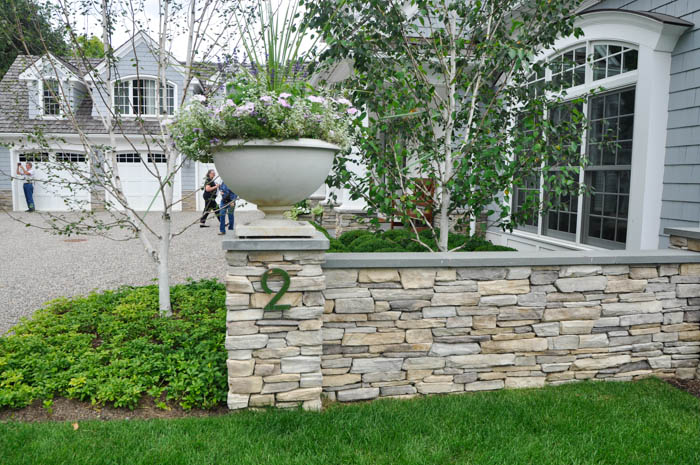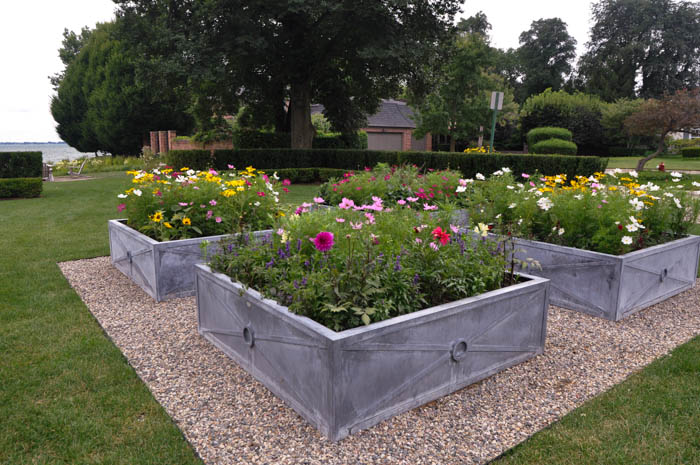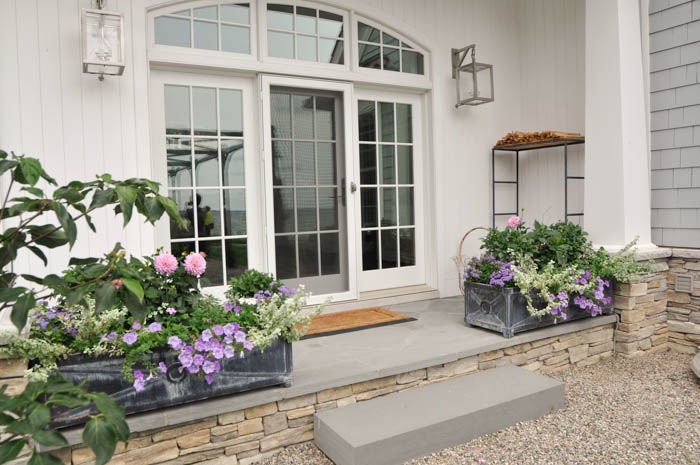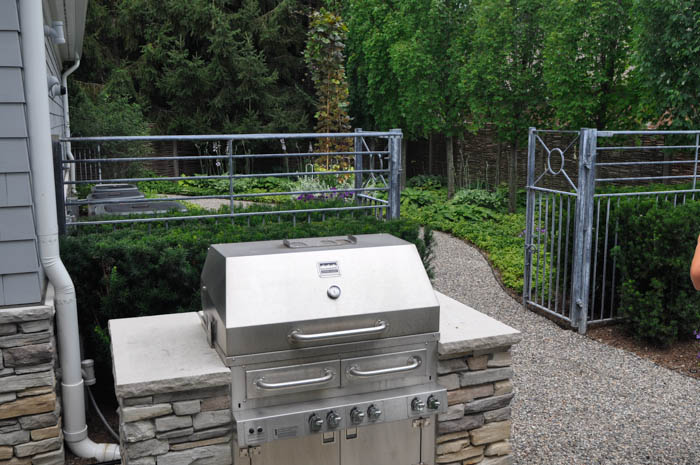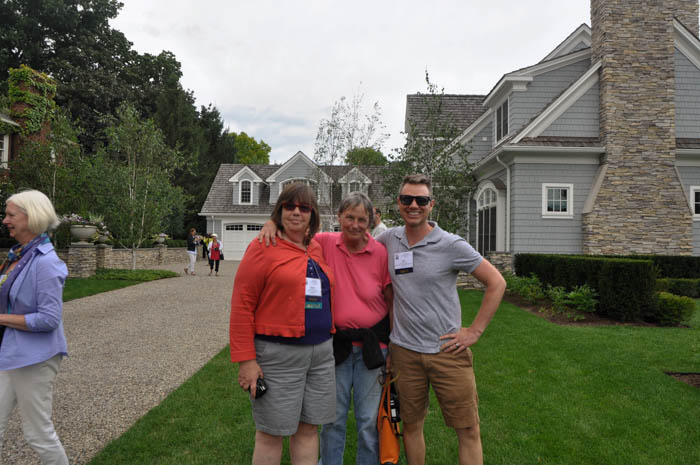 Susan Cohen, Deborah Silver, & Nick McCullough
Lastly, We made a stop by the Ford Dearborn, River Rouge Truck plant that boasts a 10 acre greenroof….and since I am a Ford guy this stop was extra special.  The stop was brief, but just enough to wet my whistle and now I plan on taking my dad, brother, father-in-law, best buddy, and son back to see the greenroof and take the full factory tour, I cant wait.