Happy first full week of 2014. I hope you are as excited to kick off the new year as I am. I love the rush of the holiday season and then the resulting relaxation of the week between Christmas and New Years. But with January already seven days down, its time to forge on with ticking off the long to do list of winter tasks. Before I get too far head down on designs, planing and research I wanted to share so of my favorite random photos from  2013.
My Favorite Photo of 2013: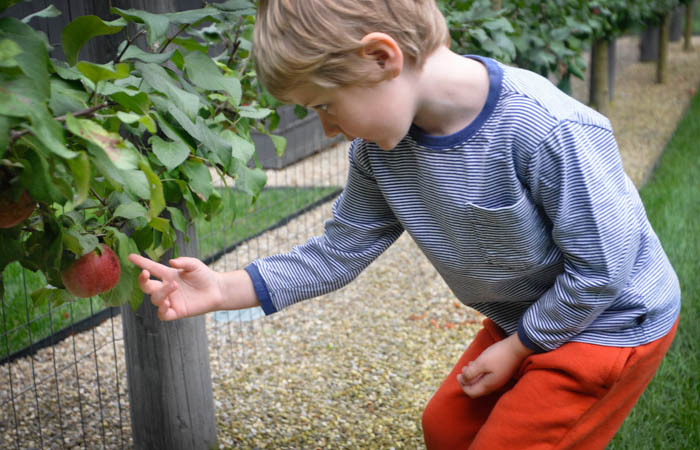 This is my son inspecting an apple while visiting a client's garden.
Other Favorites from this year: