Ok, so this is an insider secret for gardeners, but should be known by everyone – Local Arboretum/Botanical Garden plant sales. These are hands down best resource for finding unique, native and difficult to source plants, more importantly, the proceeds support your local arboretum/botanical garden. Over the past two weeks my area has been host to numerous plant sales that allowed me to pick up plants for home and clients that I have been having difficult sourcing this spring.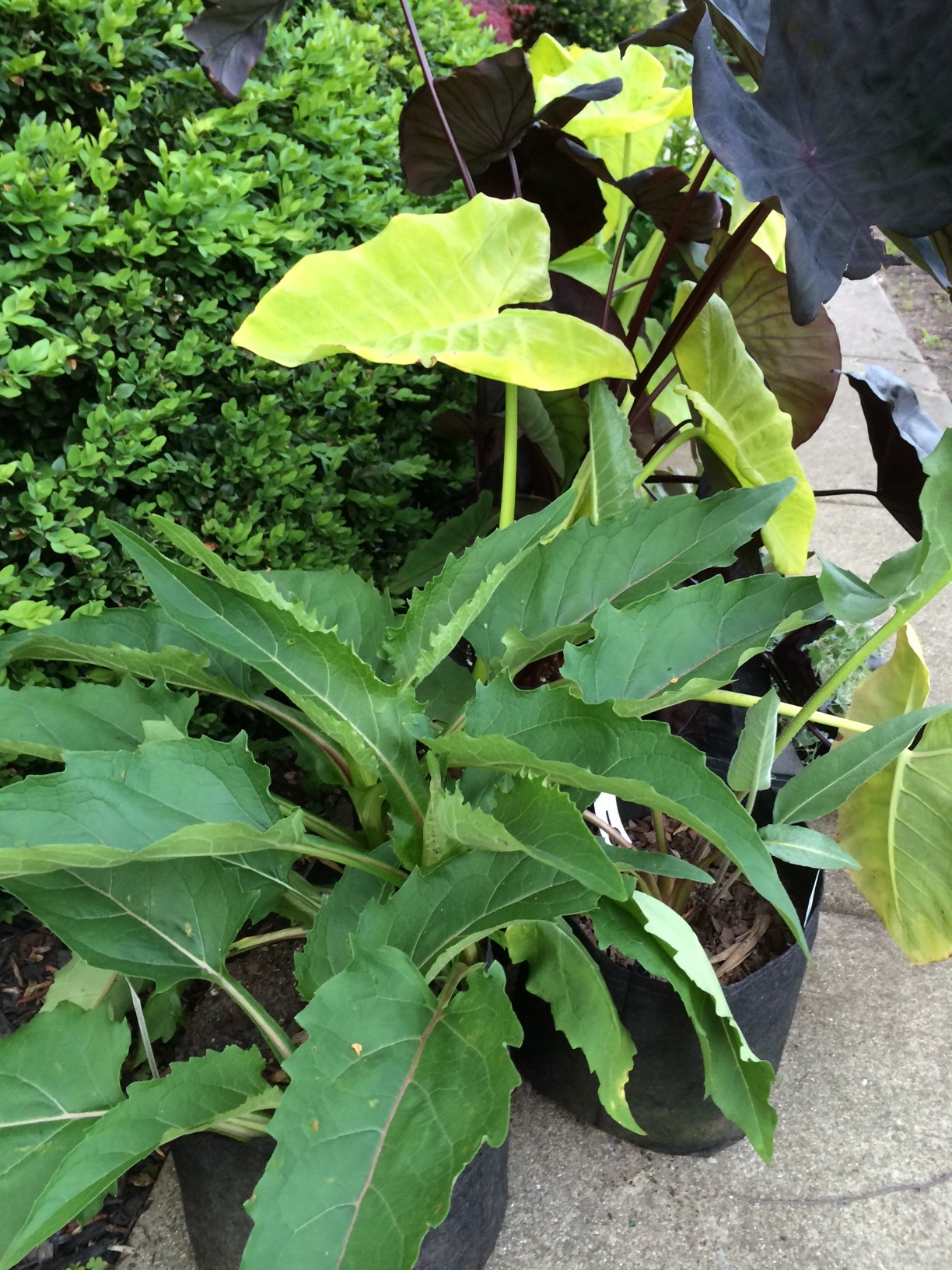 The plants you will find are a mix of cuttings from the arboretum or botanical gardens personal inventory or nursery stock from area growers whom bring their most unique based on the discerning clientele. Some sales provide a PDF list of their inventory (names and quantity) prior to the sale for you to research and plan your shopping list. Don't worry if you don't know your plants, the sales are well organized by annuals, perennials, edibles, trees etc with knowledgeable sales associates to help you. Above you can see I scored Silphium perfoliatum, Silphium terebinthinaceum, Colocasia 'Elena', and Colocasia 'Black Magic'
The bad news is that most of these sales in the Northeast and south regions have already past, but you can use the database from The American Horticultural Society to find your local arboretum and botanical gardens to find the dates for sales to mark calendars for next year.
Garden Directory from The American Horticultural Society
Another great sale (sorry, was last week so plan next year) includes growers bringing their newest introductions and unique plants is Trade Secrets in Sharon, CT. The plant and antiquities sale supports the Women's Support Services (WSS), a non-profit helping those experiencing abuse in northeast Connecticut. The first day includes the plant sale and Sunday includes garden tours (which include Trade Secret founder, Bunny Williams' garden). For those in the area a must do on your May Calendar.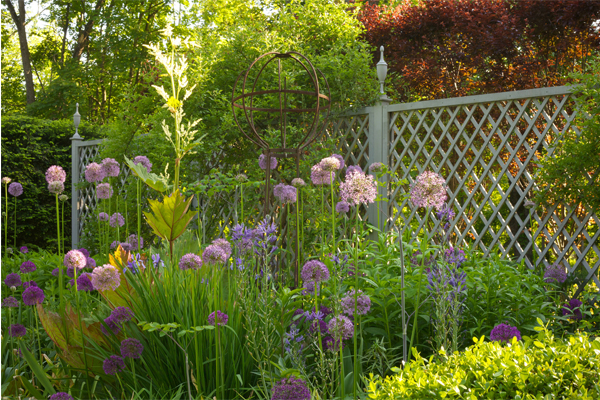 Photo from Flower magazine, 2013 Trade Secret Garden Tours, by Mick Hales
I hope I have not offended any plant lovers with sharing the secret, but it really is the best source for plants and benefits good causes it is hard not to share. I also spent this weekend in Springfield, OH at the Antique Extravaganza while everyone at the east coast was at Brimfield. I missed a (broken) Kramer Brother's container to match my other three, but was also able to pick up some plants. For some reason every weekend in May is crammed with great stuff.