I went out into the garden to stretch my legs last week and came back with a large clipping of foliage and flowers. I was able to pull together two arrangements that had two completely different hues, and then proceeded to only photograph one. Oh well.  Here is one arrangement of the purples and orange, the others was dark burgundy and almost blacks.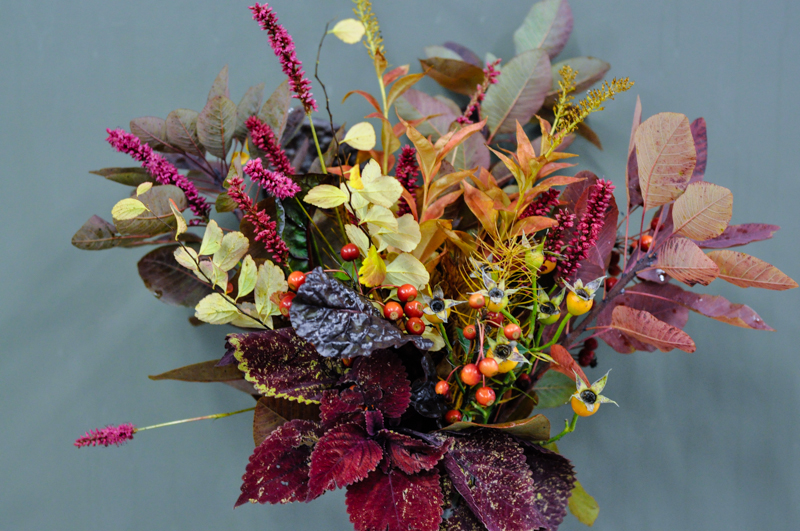 Here is a list of what was included:
Persicaria amplexicaulis 'Firetail'
Cotinus coggygria 'Royal Purple'
Lysimachia clethroides
Spiraea nipponica 'Snowmound'
Amsonia hubrichtii
Beta vulgaris subsp. cicla
Malus 'Prairifire'
Rosa x hybrid 'Charlotte' hips,
Solenostemon scutellarioides 'Giant Exhibition Magma'
I am going to be sad when going out to the garden does not produce such bountiful clippings of color. I do a lot of brainstorming during the winter months and these flowers and foliage provide fresh inspiration that the grey and white Ohio winters cannot. Here's to enjoying it while it lasts.