This might be something everyone already has on their subscribe list, but if not you need to join the Garden Museum's email list or at the very least periodically check in on what they have going on. The Garden Museum is the ultimate place for plant geeks, with exhibits of garden visionaries and garden tours with leading designers among the list activities for garden enthusiasts/professionals/plant geeks. The major drawback for Americans is the museum is located in London, so we can read and dream about these amazing exhibits and garden tours.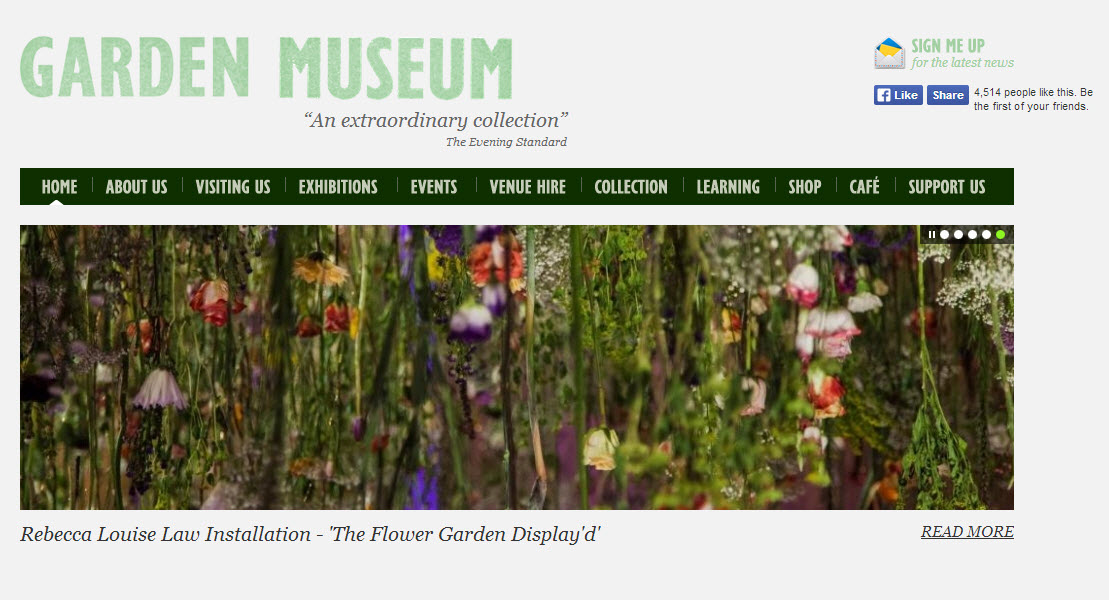 This July the Garden Museum offers two garden tours featuring gardens designed by Tom Stuart-Smith in the span of three days with Tom on hand to speak and share his inspiration and philosophies.  I included Tom as one of my Master's of Design post series here, so it is no surprise that I am a huge fan of his work, (okay, more like groupie.) The opportunity to hear him speak in the gardens he designed would be on par with talking with Piet Oudolf at Hummelo.  So as I do wishful airfare searches to make the trip myself, here are the details for you to also dream.
Saturday July 12, 2014: Tour of Broughton Grange, with Tom Stuart-Smith and Todd Longstaffe-Gowan. Broughton Grange features 350 acres of gardens, farmland and open meadows. The gardens include a wild flower meadow, knot garden, parterre, sunken garden and the Walled garden. In 2001 Broughton's owner Stephen Hester commissioned Tom Stuart-Smith to turn 6 acres into a walled garden. The garden features three terraces, each with distinct individual features while sharing a tread of common characteristics to unite the overall garden. Watch a video of the garden here.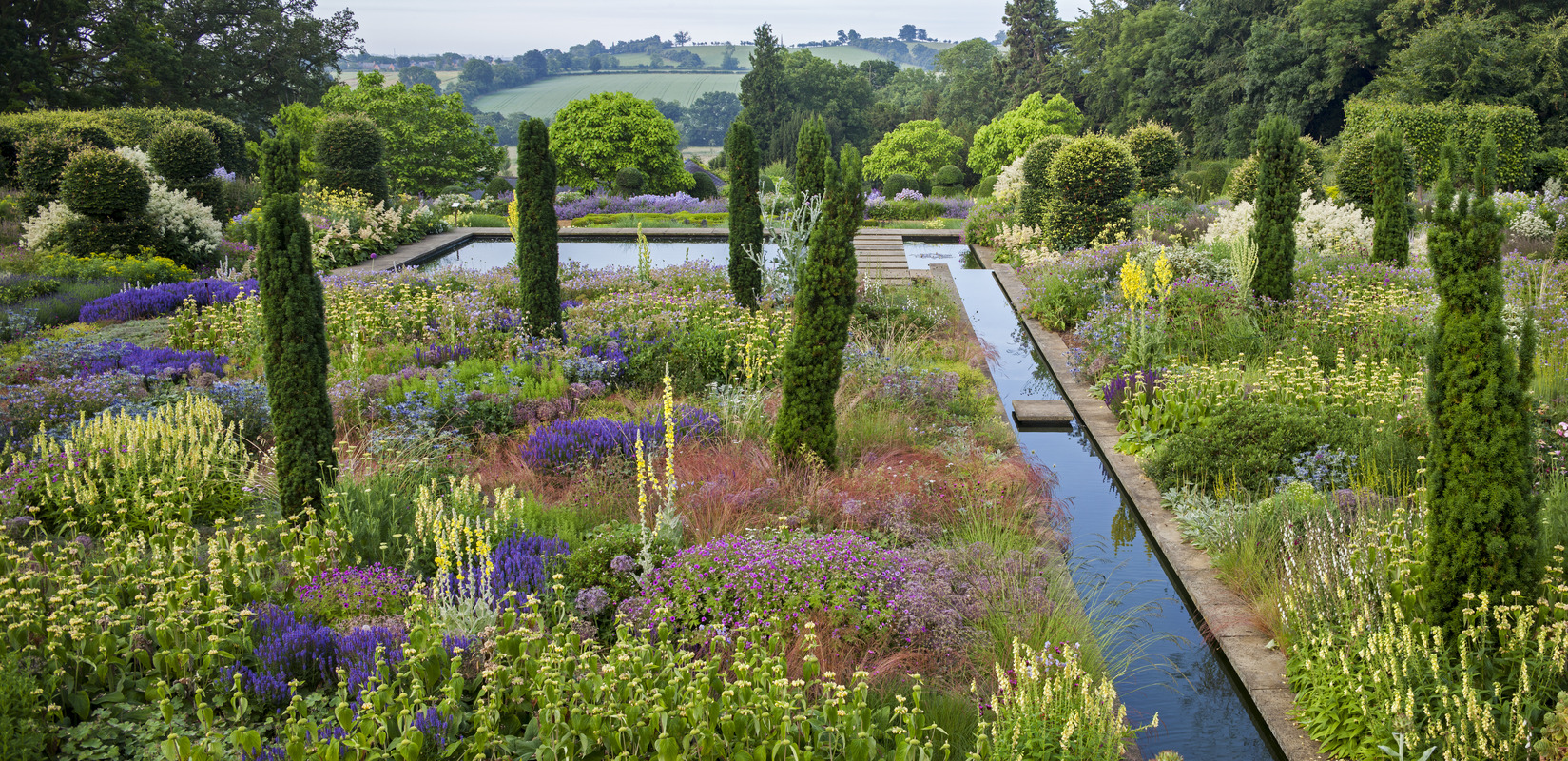 This tour includes a talk from the owner, along with Tom Stuart-Smith sharing his inspiration and design for the garden. Tom will also talk with Todd Longstaffe-Gowan about the role of space and enclosure in the garden.
See more about the tour and book tickets on the Garden Museum Website, here.
Monday, July 14, 2014: Tom Stuart-Smith's Barn Garden and Serge Hall
The Garden Museum is also offering an open garden with Tom Stuart-Smith's Barn Garden and Serge Hall (Tom's sister ,Kate, garden). Once again this tour includes a talk with Tom (twice in three days!) talking about the garden during July. (There are also tours on May 12 and September 15.) The Barn garden is a 20 year passion for Tom and his wife, Sue. The personal gardens of plant lovers provide the most unique perspective of design, it's where they experiment and throw all rules out the window for passion.
For more information on the tours and book tickets, visit the Garden Museum site here.
Recommended Place to Stay: Touring Tom Stuart-Smith's gardens will provide you with an overload of inspiration, color, texture and framing the greater landscape. Contrast that experience by stating at The Hempel while in London. The hotel features a Zen Garden, Hempel Garden Square, designed by Anouska Hempel. The simple, clean design will provide reprieve from Tom's gardens and allow you to reflect on the contrast.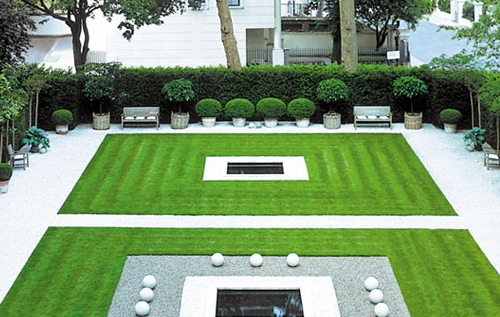 The gardens at the hotel feature three symmetrical square ponds edged in Portland stone, raked gravel paths and strong bands of green contrasting the white stone. The garden was featured in the final scenes of Notting Hill if looks familiar.
What else to do: An added Bonus, the tours are scheduled during the RHS's Hampton Court Flower Show (July 8 – 13), so you can tick off that from your plant geek bucket list too.
What to Read to Prepare for your Trip: