A few weeks back, the family and I had a long weekend trip to Nashville, TN. Along our drive, a much needed pit stop was timed with a visit to Yew Dell Botanical garden, just outside Louisville, KY. It was during a grey and chilly, fall day, so we had the gardens to ourselves other than the few vendors setting up for a wedding later that day.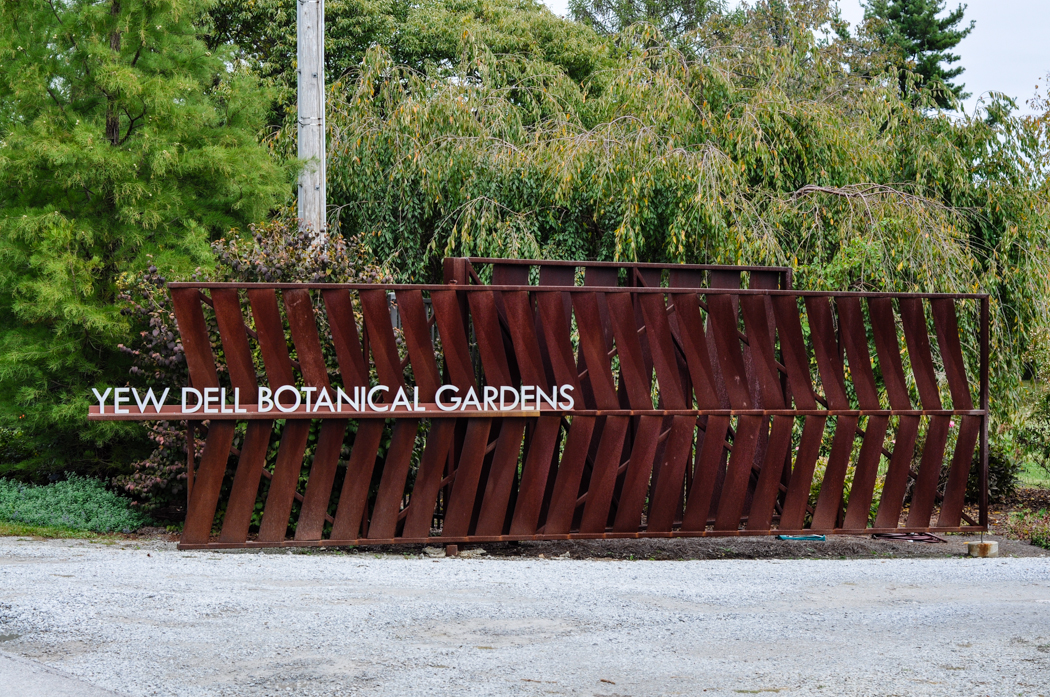 About Yew Dell (excerpt from Yew Dell's website):
Beginning with 33-acres of Oldham County farmland in 1941, Theodore and Martha Lee Klein spent the next 60-plus years developing an exquisite private estate, a successful commercial nursery and an extensive collection of unusual plants and outstanding gardens. Known locally, nationally and internationally as a first-rate plantsman, Theodore Klein was also a self-taught artisan who personally crafted the buildings and gardens that became known as Yew Dell.
Through the years, Klein collected over one thousand unusual specimen trees and shrubs which were displayed and evaluated in his arboretum. He also worked to develop new plant varieties for the regional landscape, amassing an impressive list of more than 60 unique introductions over his professional career.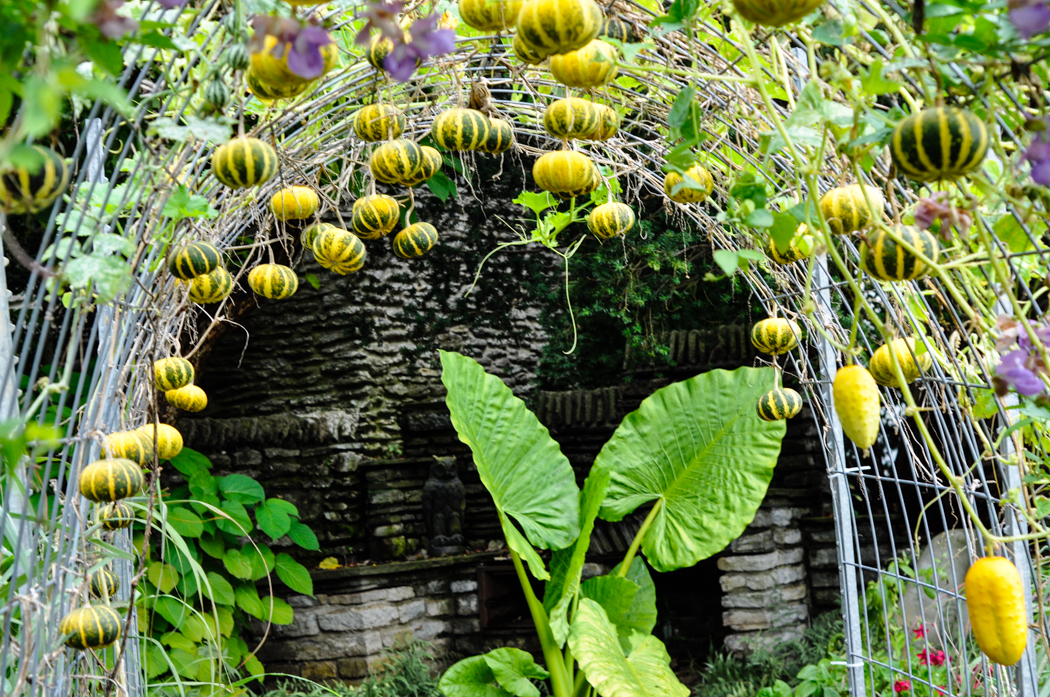 Today Yew Dell features Klein's original designs spaces along with some new additions keeping inline with his philosophy of looking for plants that naturally thrive the region of Kentucky. Touring the gardens you not only see mature varieties of trees and plants, but also new varieties in trial before being available to the market, carrying on Yew Dell's history of innovation. You can read much more on the Yew Dell website on the history and specific gardens (here).