In early November, I traveled down to Orlando for the APLD 2014 International Design Conference (working on a recap post). On my last day I killed time walking around Downtown Disney before my flight home. The area is going through a phased redesign to become Disney Springs with completion in 2016. One of the new spaces already opened included Starbucks. The Starbucks owned store opened in June and is LEED certified like the previously opened store in Downtown Disney Anaheim. Apart of the LEED certification, the store features reclaimed materials, but of more interest to me is the green roof installed by Metro Verde.
This implementation is interesting because it features a retail company embracing green roofs on the individual store location level. The store's green roof is 1,800 square feet, the roof is at most a tenth of the size to the other recent green roofs installed by retail giants like Walmart (40,600 sq feet in 2013) and Whole Foods (17,000 sq feet in 2013). The installation shows a commitment to the impact small scale incorporation of green spaces can have on the customers.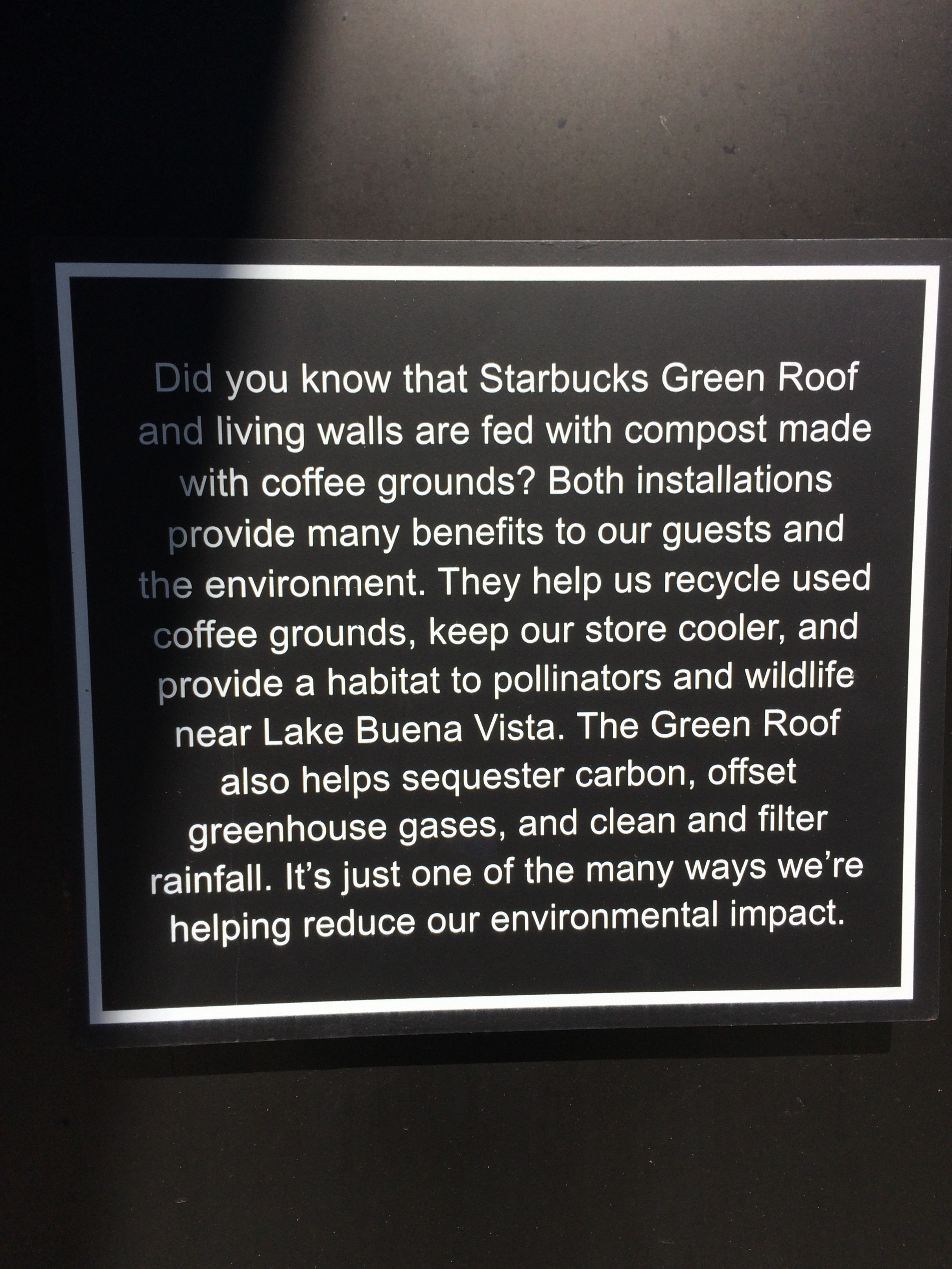 Even though customers cannot directly interact with the roof plantings, the grasses can be viewed from the ground and are a part of the full sensory experience. The roof also features LED lighting, which allows the plantings to be visible both day and night.  Metro Verde calculated the green roof produces enough oxygen per day for 4 people, not a huge impact environmental. However thinking about the swells of visitors the store will receive and exposure to plants used as key element of design, not after thought is pretty cool for a plant geek like myself.
Grasses Used:
Dwarf Fakahatchee, Tripscaum floridnum
Lemongrass, Cymbopogon citratus
Another interesting part of the Starbucks green roof story is the use of their own coffee grounds in the soil medium at both the nursery growing the grasses and in the continued care of the plants. This story was apart of Starbucks' press release and marketing within the store. It makes me smile because of all the bags of used coffee grounds (Grounds for Your Garden) I have carted from our Starbucks and place the garden beds at home.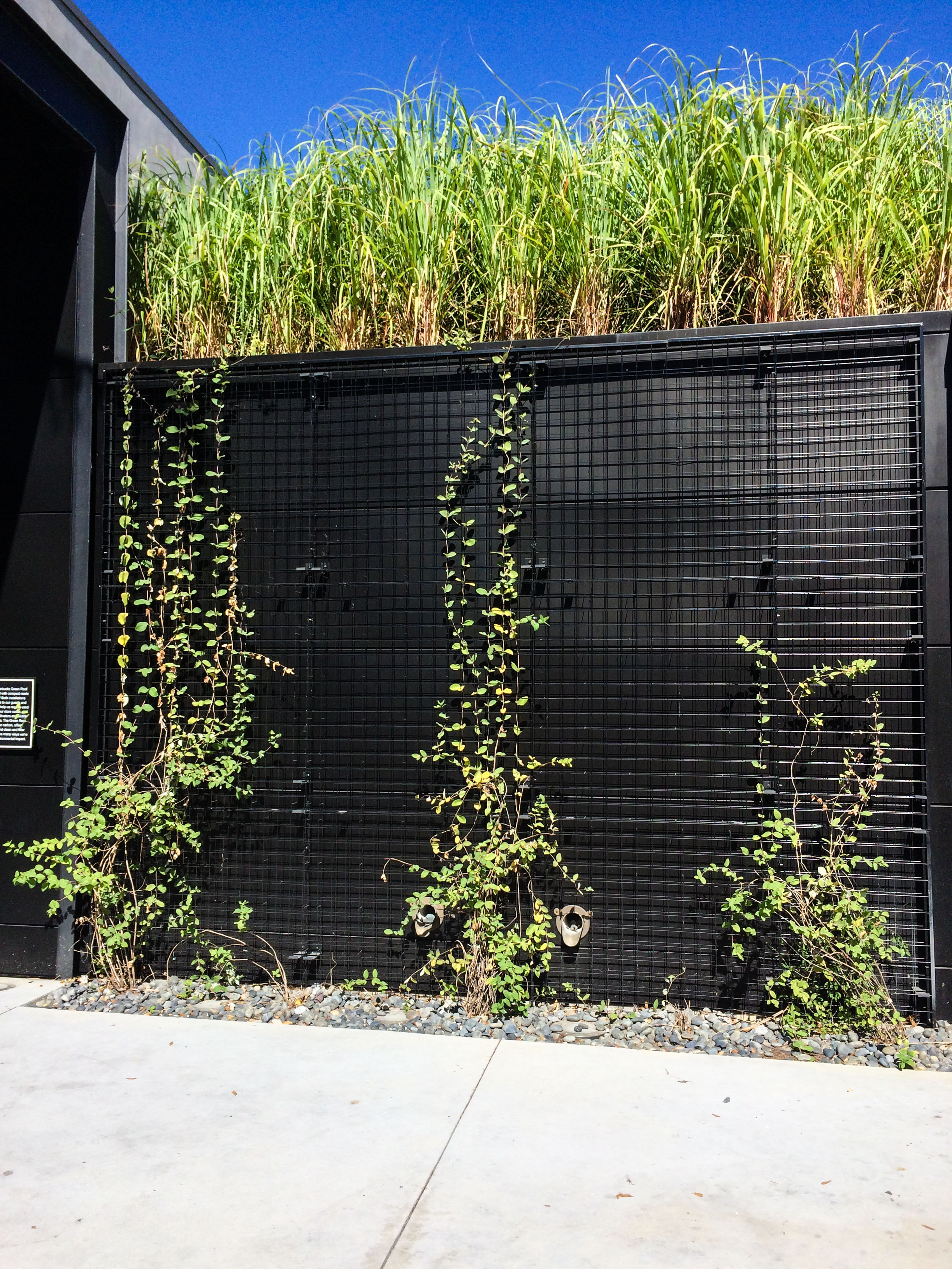 Right next to the Starbucks was another key plant area, a reincarnation of New York City's High Line. Without knowing anything about this project, the finished area completely evoked the feeling of the High Line. Once fully completed the area will be home to food trucks, seating and great vista viewing. Over all it will be interesting to watch as Disney and all the partners help transform the new Disney Springs area.
Here are some great Links on the Project for more details:
Greenroofs.com (Background on the project with vendors, project details, etc)
Greenroof.coffee (website devoted to this specific project with great background)
Starbucks.com (press release and additional photos on the project)
If you want to read more about implementing a green roof at home check out:
By Nigel Dunnett, Dusty Gedge, John Little and Edmund C. Snodgrass