During the spring we appreciate every flower bloom as the hellebores lead to tulips and daffodils, and by the time the forsythia is done blooming we have so many blooms we can forget to appreciate the weekly progression. I am trying to sit back and really appreciate what each week brings in the garden and make arrangements of the blooms to share each week. I shared these arrangements a few times last year, but plan on keeping the series going for as long as I have blooms to share.
This week the arrangement features a collection of plants that I appreciate for their striking round heads and lack of floral petals. The distinctive shape of these plants make them great for floral arrangements when arranged with softer petals, but also work great together.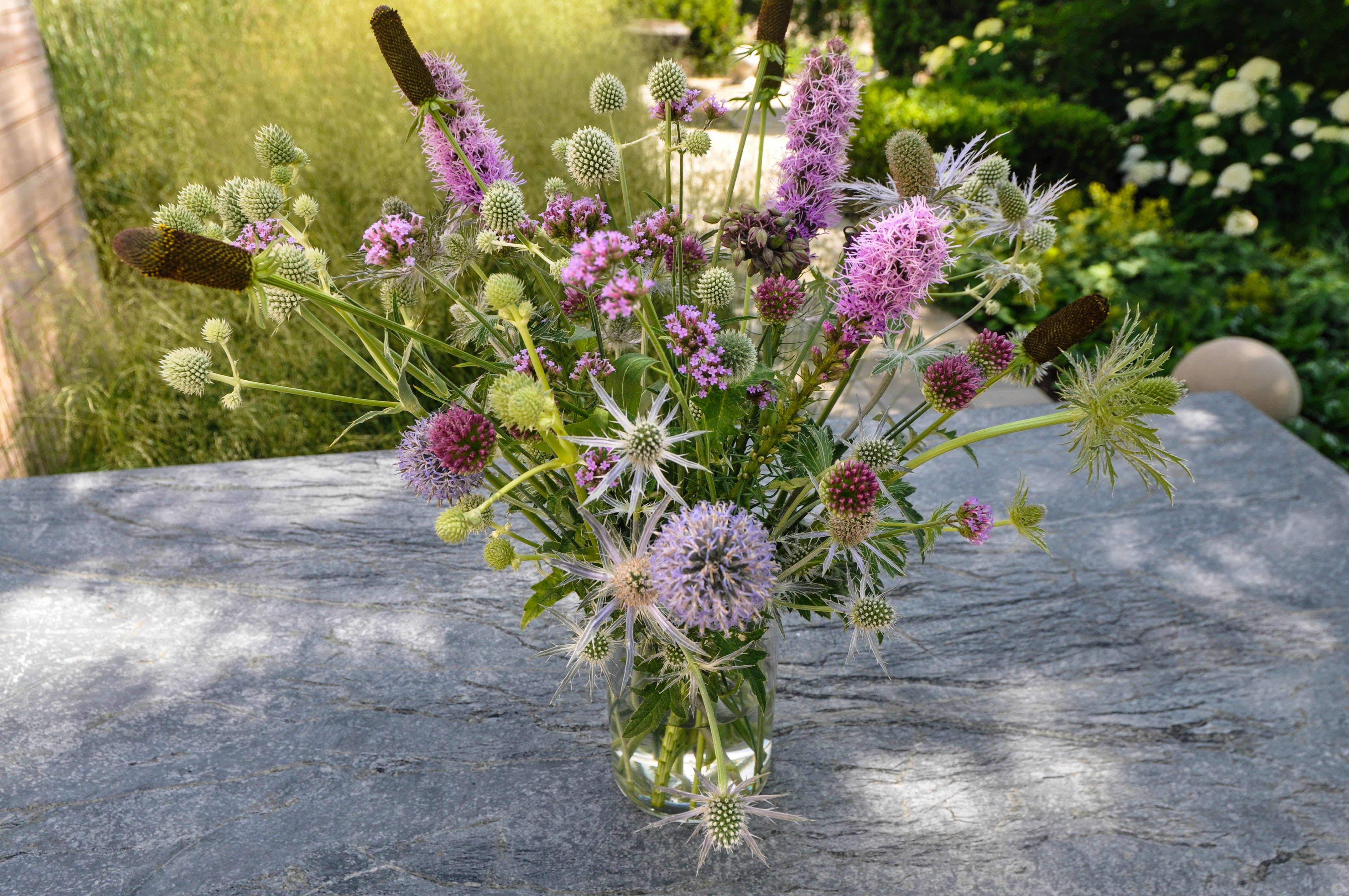 Here are some detailed photos of the arrangement:
All these flowers were gathered from our display gardens and in the greenhouse. I selected to grow some for perennial gardens and others for selling in floral markets so it is a random mix of flowers. Here is a breakdown of the individual flowers that complied the arrangement: Listed left to right- Row 1: Rudbeckia occidentalis 'Green Wizard', Echinops bannaticus 'Blue Glow', Echinops bannaticus 'Star Frost'.  Row 2: Liatris spicata 'Kobold', Erygium alphium, Erygium yuccifolium. Row 3: Allium sphaerocephalon, Combination arrangement.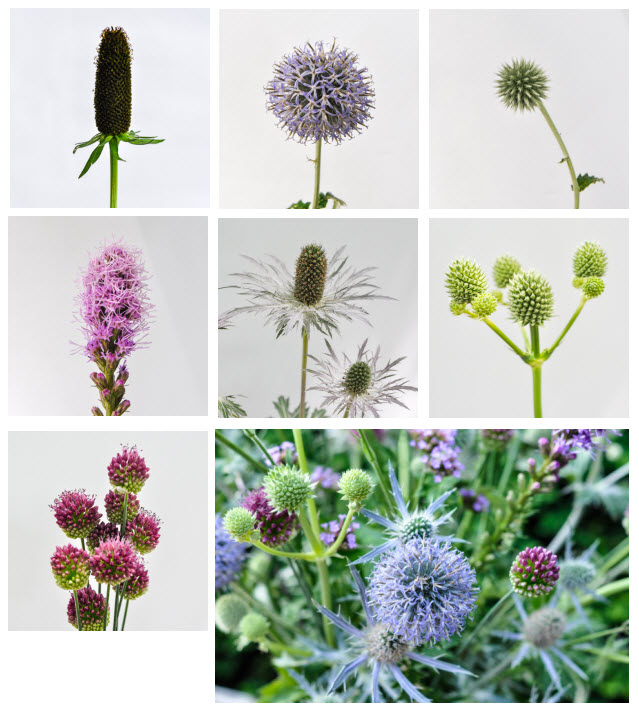 Keep checking back each Monday to see how the blooms and arrangements change through the seasons.