Last weekend I made my semi-annual trip up to the northern suburbs of Detroit for work and inspiration reboot (there are lots of photos to share). I have posted about this trip before, but I find new inspiration each time I go. Detroit is in the news mainly about the post apocalyptic state and mass exodus of the city proper residents. However those who can invest in the city and outside in the suburbs, really are investing, building and taking pride in their area. I am not one to go into the politics of the situation, but I do advocate visiting Detroit. We ate very well, explored very different areas and met with passionate gardeners. The Pure Michigan commercials really are true.
One of the main reasons for the timing of our trip was to take part of Detroit Garden Work's annual Garden Cruise benefiting Greening of Detroit. I believe Deborah Silver and the folks at Branch and Detroit Garden Works are true artists, craftsmen and really just pure genius. When we drive around, you can spot Deborah's work instantly in either container design or the form she creates in a garden. I really wanted the chance to tour her gardens from more than the street, and the pleasure of touring her own garden at home. There were six gardens featured, some all by Deborah others were a combo of her and the home owners.  Here are photos from the gardens on the tour: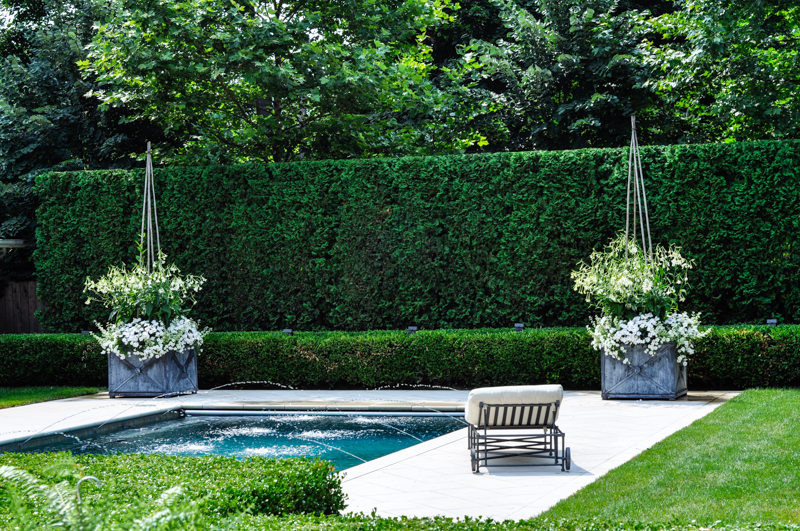 The containers are Branch Studio designed and were planted well over 10 feet tall. The photo does not do the scale justice.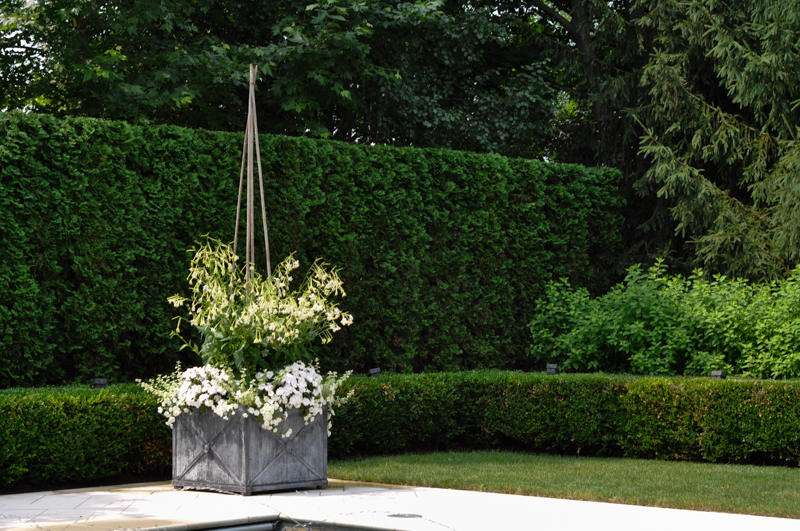 The next house on the tour was a smaller Tudor style with a silver front yard and pure green structural back yard.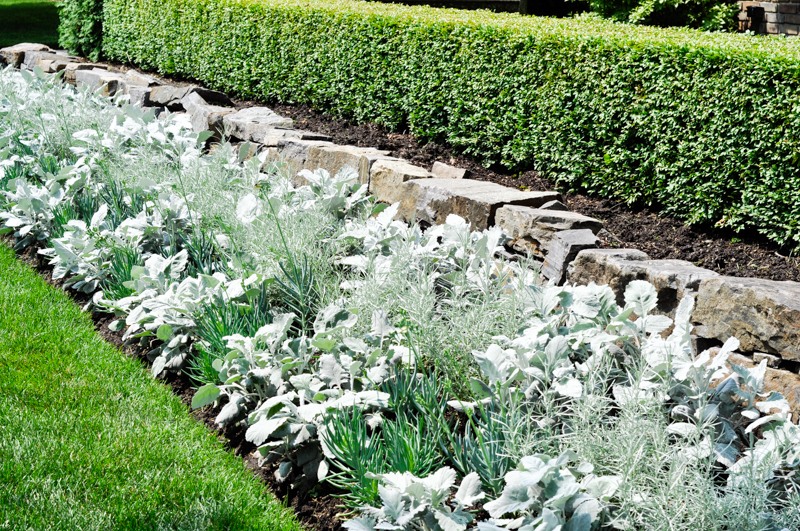 This home featured a front bed planted with three pure silver plants, that provided a calm palette with movement and texture. See the photos below for the whole layered design.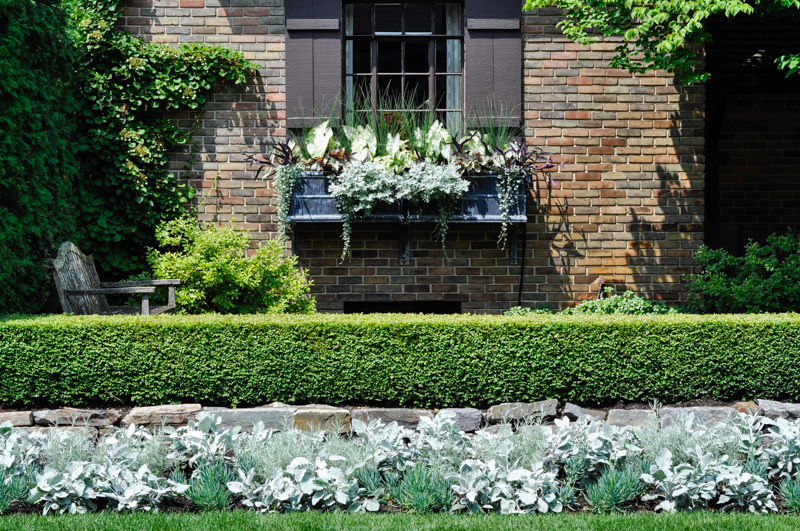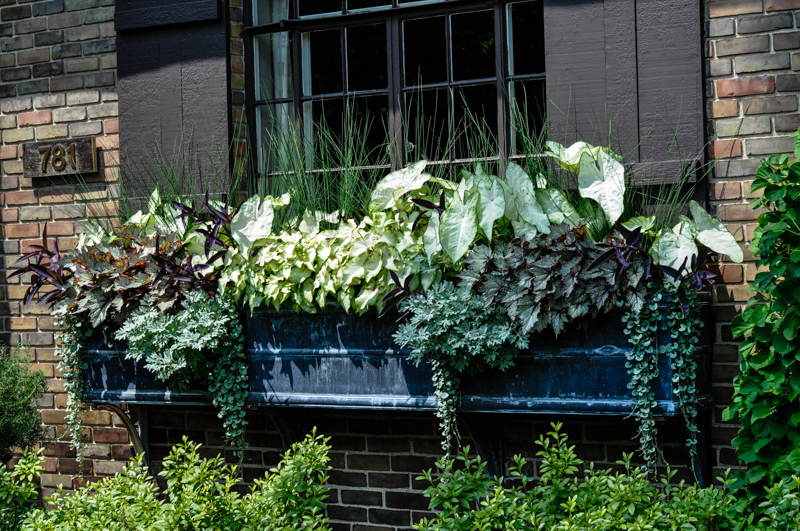 The home also featured branch studio window boxes planted with: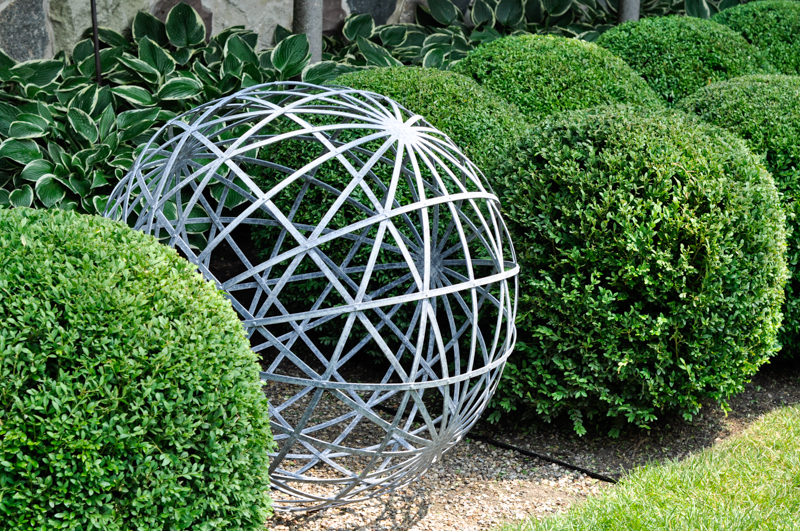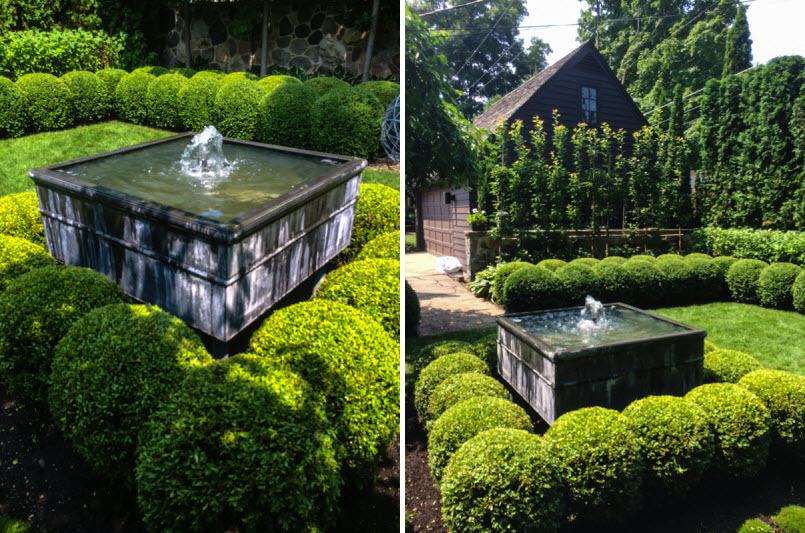 The sphere and water features are both designed by Branch Studio via Detroit Garden Works.
Another house on the tour featured an elliptical shaped garden and a border of perennials- but the true show stoppers were the twin fountains flanking the central walkway.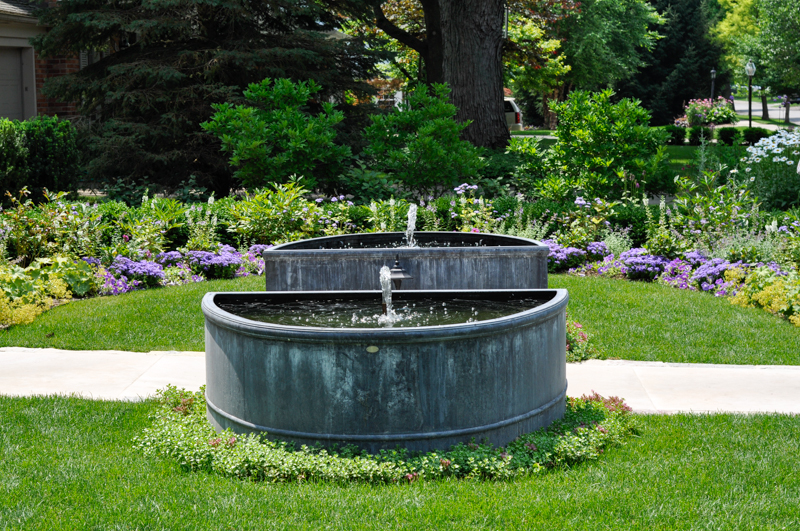 Our final stop on the tour was Deborah's home. The show stopping feature were the home's original containers (featured below) and her bubbling water feature.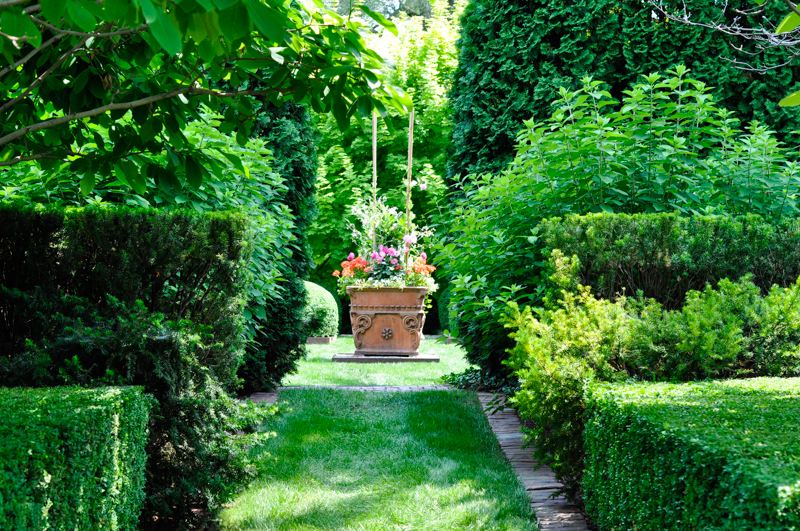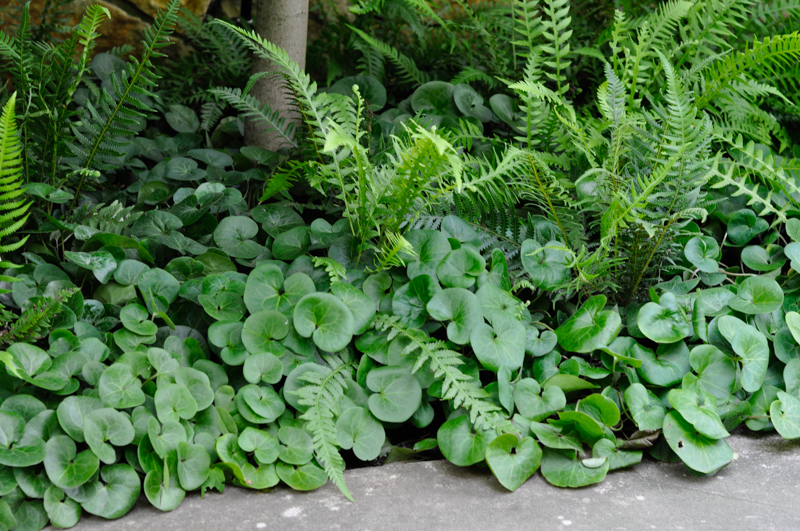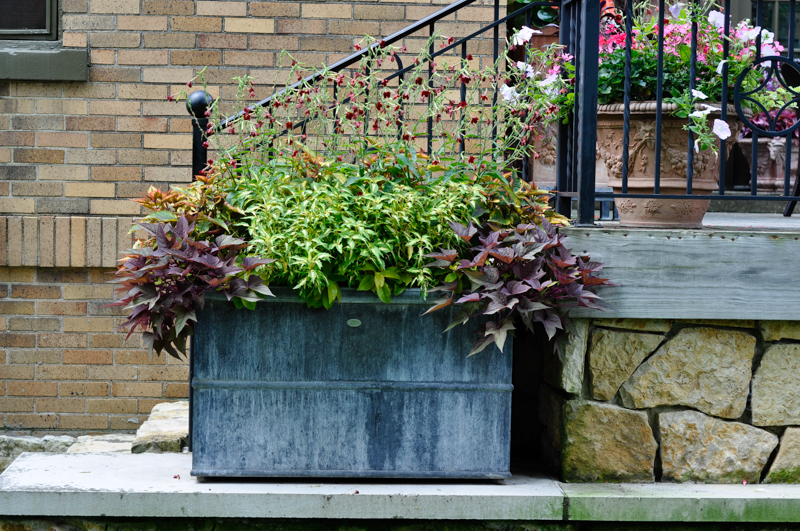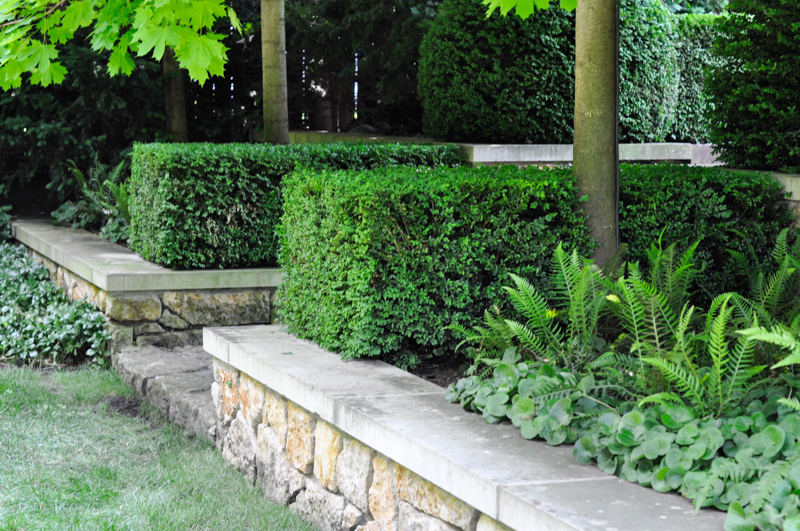 Since our trip was to pick up some containers from Detroit Garden Works, Here are some photos from the store. They create and import some of the finest garden containers and decor. Always worth a visit to see the unique.
This water feature was insane. It was created by welding all the individual rods by men swapping every 20 minutes to ensure a random pattern.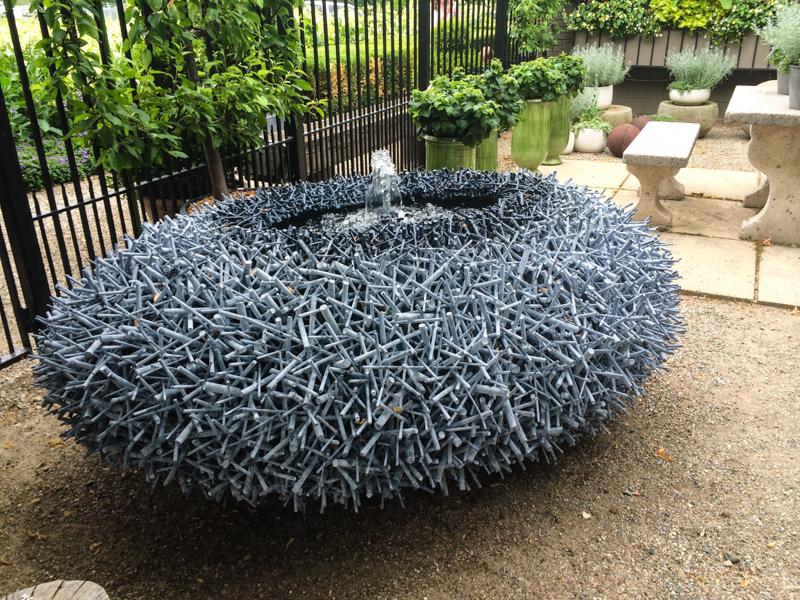 We also made our first visit to Urban Detroit Gardens and Fleur Detroit which is just down the street from Detroit Garden Works. Honestly kicked ourselves for never stopping on previous trips. The shop blends the entire garden lifestyle with outdoor, interiors and flowers/events.
Our Trip also included a visit to Cranbrook Educational Community Campus in Bloomfield Hills and Greenfield Village in Dearborn. The sprawling Cranbrook campus includes k-9 schools, collage and two museums.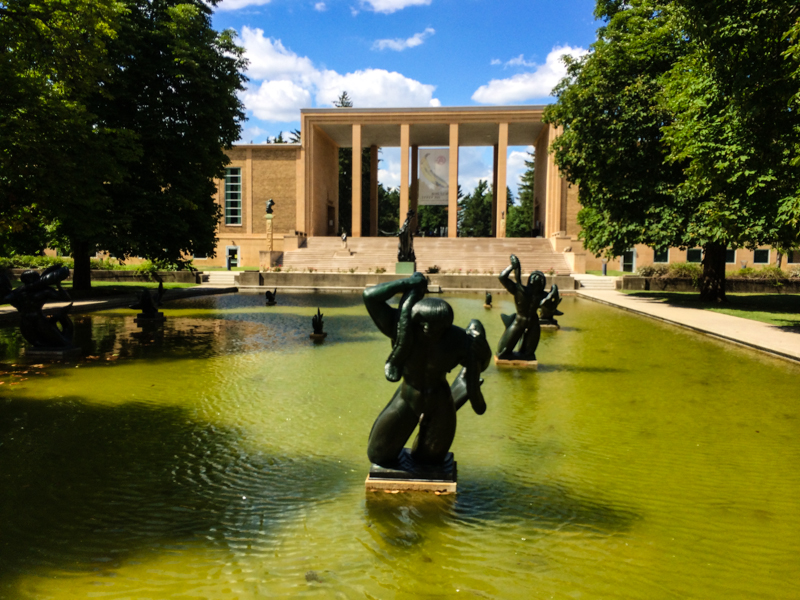 A water feature at the Cranbrook Art Museum. There was so much more to take photos of, but we had rambunctious kids, so taking photos was limited.
This was the Corten landform at the entrance of the campus. Corten has yet to make its appearance in Columbus, but you see it all round in Detroit's landscapes.
Below is are garden at an 1600's English cottage at Greenfield Village. We spent a full five hours touring the buildings, playing and riding the train. What Henry Ford created was almost like the Disney World for historical life. Buildings from across America and England were transported to the village to compile a 300 year view into working and living experiences.
So there was our Trip to Detroit in a 20 or so photos. I could add a few more must see places, so if anyone is interested in my complete list of places to see while in the area send me an email or comment. I feel like an unofficial ambassador for Southeast Michigan.