Every Memorial Day, Fourth of July and Labor Day I plan to bring out the patriotic decorations and decorate the house, but those holidays are normally very busy times at client's homes and I never quite get the decorations up.  I am hoping this year is different, but we will see.
To get you inspired, there are lots of great images floating around pintrest for patriotic decorating.  Here are a few that I found and liked. We have a 48 star flag that I plan on hanging from the front porch of the house like the images below. Due to the location over the front door, this is something you can really only due on the day of celebration.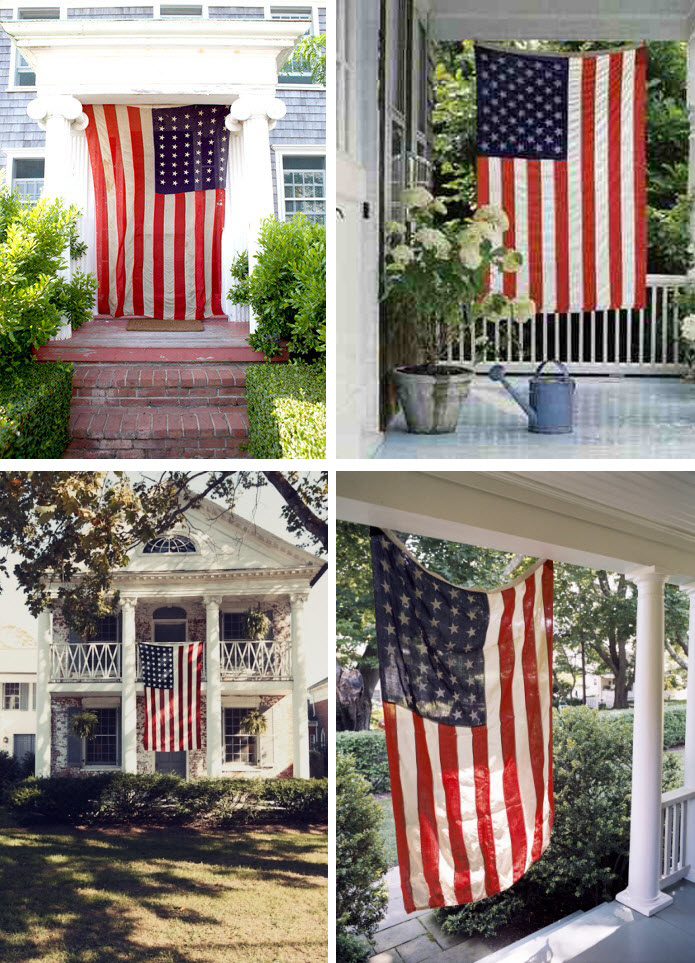 There are a lot of alternatives to hanging the standard flag on the flag pole or stand. The great thing about american holidays that you can use the same decorations for at least 3-4 holidays and can leave out all summer long if you wish.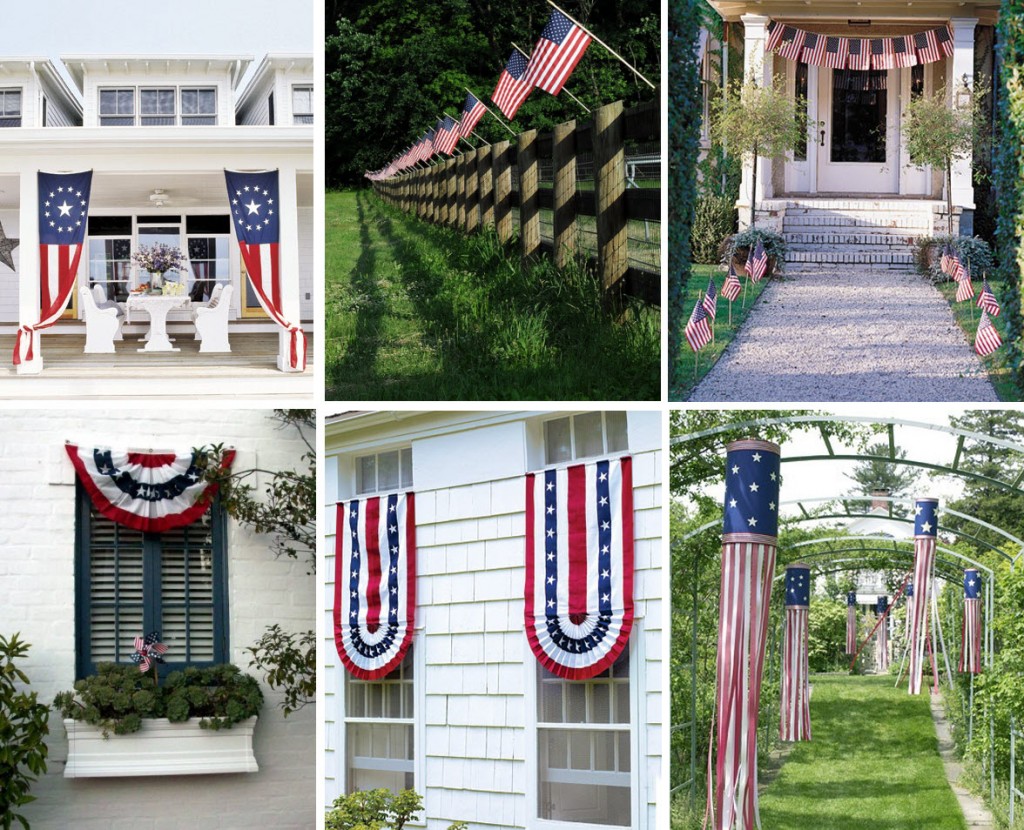 Here are some great products to recreate the looks above. I personally love the "Don't Give Up the Ship" flag that was flown  by Commodore Perry during the Battle of Lake Erie. It has personally connection to Lake Erie and Perrysburg, OH (named after Perry) and is a different take on patriotic celebration.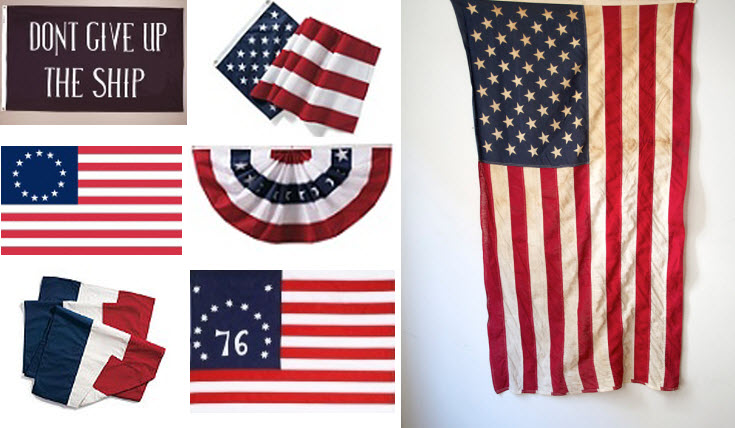 Image Sources: Flags from The Flag Lady located here in Columbus Ohio. Bunting from Grandin Road and Vintage 50 star flag from Etsy.
I hope everyone has a fun and safe Fourth of July, that includes getting your power fully restored to get out of the heat.